Experience veterinary medicine in an international context through summer study abroad programs or senior clinical rotations at universities in Europe, Africa, Australia, and more.
COVID-19 Study Abroad Notificiation
The University has extended the suspension of University of Illinois at Urbana-Champaign study abroad through January 15, 2021. This decision applies to Fall 2020 and Academic Year 2020-21 programs and includes all program types (exchange, direct enroll, provider programs, faculty-led, and study abroad by petition). This decision also applies to Fall and AY inbound exchange students from partner institutions. Study abroad departing after January 15 will evaluated in August or September. The University will not permit any waivers or exceptions for fall 2020 study abroad, including for those programs with delayed start dates in September or October. Participants choosing to study abroad will have no University connection or support, including access to study abroad options through the University, international insurance, and pre-articulation of course credit. The latest communication and guidance sent to study abroad students may be found on the International Safety and Security website.
Learn More
International veterinary medicine is a growth area within the profession.
From feeding the world's population and the economic importance of international trade to emerging diseases from environmental disruption and exponential international travel, global issues are critical to veterinary medicine both in the U.S. and abroad. Veterinary students need an understanding of different cultures and exposure to veterinary problems in other countries.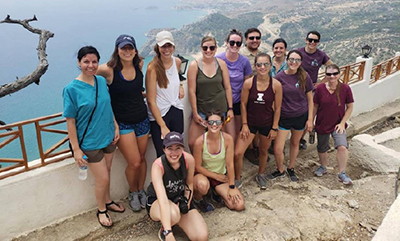 Locations Visited
For more information, contact Dr. Loukia Agapis at dlagapis@illinois.edu.