Experience veterinary medicine in an international context through summer study abroad programs or senior clinical rotations at universities in Europe, Africa, Australia, and more.
Study Abroad Notificiations
After suspending study abroad activities during the pandemic, the University of Illinois at Urbana-Champaign issued a Spring 2022 Update at the end of the Fall 2021 semester indicating that it is evaluating specific programs to resume for the Spring 2022 semester. The latest communication and guidance regarding study abroad may be found on the International Safety and Security website.
Learn More
International veterinary medicine is a growth area within the profession.
From feeding the world's population and the economic importance of international trade to emerging diseases from environmental disruption and exponential international travel, global issues are critical to veterinary medicine both in the U.S. and abroad. Veterinary students need an understanding of different cultures and exposure to veterinary problems in other countries.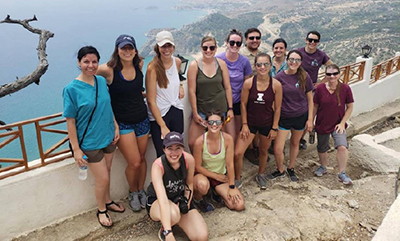 Locations Visited
For more information, contact Dr. Clarissa Souza at cpsouza@illinois.edu.