Extern Broadens Horizons at Equine Facility in Ireland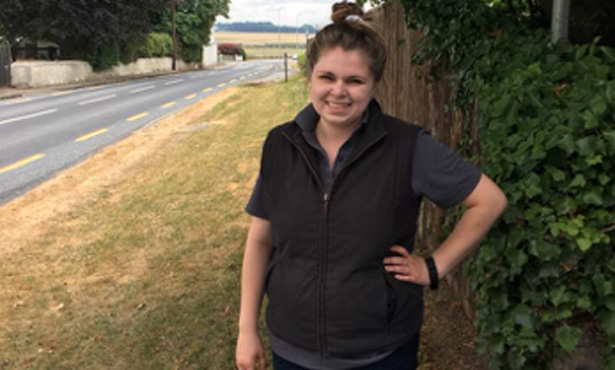 For the past two weeks I had to amazing opportunity to visit Sycamore Lodge Equine Hospital in Kildare, Ireland. Nestled in the heart of the Curragh racecourse, this equine hospital offers surgery, regular appointments, hospitalization/critical care, and ambulatory services.
Throughout my externship at the hospital I was able to work with dressage horses, show jumpers, and racehorses. Each day we were assigned to work on care of the animals in either the barn, the road, or in surgery. There were additional assignments at night for critical care patients.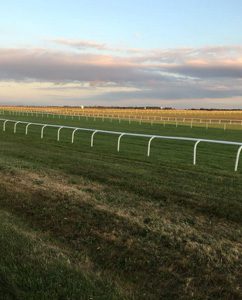 Each assignment has amazing learning experiences. In the barn I was able to hone in on my lameness exams, assist with radiographs, and see novel techniques for treatment, such as shockwave therapy. On ambulatory road calls I was able to get out into the community and experience the culture.
Each barn was as beautiful as the next and the owners were always very welcoming. The farms visited were mostly stud and racing barns. I was there at the tail end of breeding season and when many of the foals were learning their way around barn life. A lot of this work focused around working with the moms and their babies, passport checks for equine travel, and vaccinations.
The third assignment option of surgery was very rewarding as there were many novel procedures I was able to witness. The lead surgeon truly went the extra mile to give every animal the best chance she could, even if that involved stepping back and letting someone else take the lead.
The final assignment was the night shift. This was after working for part of the day and then we returned at night to take care of critical care foals. This was perhaps my favorite assignment because my passion lies in emergency medicine and critical care for all animals. These foals came to us with gastrointestinal problems that were very contagious.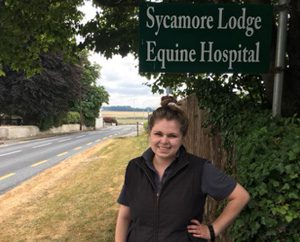 Not only did I get to practice multiple treatments throughout the night while sleeping in the barn, I also was able to practice my personal protective equipment protocol. This facility takes their biosecurity very seriously, and it was extremely eye-opening to be in a position that we have talked about many a time in veterinary school classes.
Even with all of these assignments there were humbling duties. These included daily feeding, mucking out stalls, holding horses for extended periods of time, and just being a helping hand. These tasks embraced the concept in veterinary medicine that whether farm hand, veterinary nurse, student, or veterinarian, we all need to work together for the sake of the animals.
Being in Ireland for almost three weeks was a challenge, but one that I met head on. We all lived in one large house and there were externs there from France as well. Being able to experience so many different cultures while practicing my skills in veterinary medicine was an amazing experience. I thoroughly enjoyed my time abroad and am so thankful I had the opportunity to broaden my horizons not only in veterinary medicine but also in culture.
–Gabrielle Riccio