Prepare to meet real-world challenges
and make a lasting impact.
Flexible curriculum tailored to your interests. Powerful mentorship and guidance. Life-changing research experiences. Whether you're seeking a graduate degree in Comparative Biosciences, Pathobiology, or Veterinary Clinical Medicine, we work with you to meet your academic goals and expectations.
Prepare for a Career in Research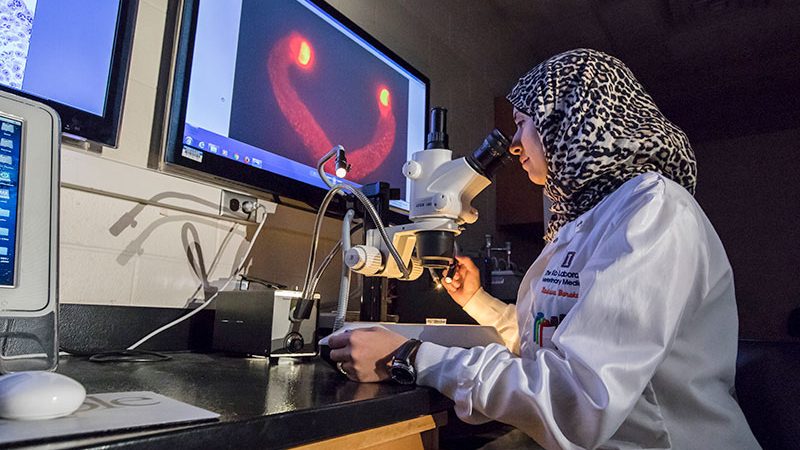 Graduate degree programs at the college align with faculty and departmental research strengths. Students interact closely with faculty members to design a program of core and elective courses, both within the college and in relevant disciplines across campus, that meet the goals of the individual student. A veterinary degree is not generally a prerequisite.
The focus of study, service, and discovery at the College of Veterinary Medicine is to improve health in the broadest sense: the health of animals, of people, and of the environment. Join us if your passion is to bridge the gap between basic science and meaningful applications for treatment, prevention, and policy setting.
Find out about the wide array of graduate degree programs available through the college's academic departments.
More Master's and PhD Degree Options