Choose Comparative Biosciences to learn from outstanding researchers who are advancing human, animal, and environmental health.
Welcome from the Director
Hello, and welcome to our PhD graduate program in the Department of Comparative Biosciences at the University of Illinois at Urbana-Champaign.
Note: The department no longer offers a master's degree.
Our supportive department has a dynamic group of collaborative faculty. We conduct interdisciplinary research in reproductive biology, developmental and stem cell research, neurobiology, environmental health, and comparative pharmacology and toxicology.
Our graduate program provides advanced research training in stem cell research, molecular genetics, pharmacology, and toxicology. The range of faculty projects and interests is outlined on the departmental home page and within individual faculty biosketches.
We have a flexible curriculum that allows students to select classes to specialize in their area of research. All graduate programs are tailored to meet the goals and expectations of the individual student. The department requires a minimum of core courses, thus allowing flexibility in program design.
Our graduate students receive strong mentorship and guidance throughout their degree program. Students typically earn a PhD degree within four (4) to five (5) years after enrolling. Graduates from our program find positions in academia, biotechnology and industry, government, regulatory policy, consulting, and administrative positions.
Recent Comparative Biosciences graduates have taken jobs in the FDA, National Institutes of Environmental Health and Sciences, and at academic colleges and universities.
Prospective Students
We want to recruit academically motivated students. Admission to our program requires a minimum GPA of 3.0. GRE scores are no longer required by our program.
Prospective students are encouraged to read Comparative Biosciences faculty biosketches and websites (if available). Students are encouraged to contact faculty whose research they are interested in to determine if the faculty is recruiting graduate students in the coming year. See list of department faculty.
Deadlines
Our deadlines are December 15 for admission for the following Fall semester, and June 1 for admission for the following Spring semester.
Application Process
1. Review the program descriptions
2. Apply to the University of Illinois Graduate Program: 
https://grad.illinois.edu/admissions/apply

At the bottom of the page hit APPLY NOW and follow the directions

It is also highly recommended that applicants include faculty member(s) of interest in the Proposed Program of Study section of the online application.
3. Submit a CV or resume as part of the application.
4. Submit a research statement as part of the application.
Research statements should include a description of previous research experience and what you gained as part of that experience.
Research statements should also include your research goals for graduate study and the names of faculty that you are interested in working with.
Research statements should also include information about why you are interested in getting a degree from Comparative Biosciences and your future professional career goals.
Research statements should be no more than 2-3 pages in length (double spaced)
5. Provide the names and emails of 3 references
Letters of reference will be submitted electronically in the application system.
Select letter writers that are familiar with your academic qualifications and/or your research experience(s).
Each reference letter writer will receive an email asking them to submit their letters in our online system. A secure link will be provided to each reference writer.
6. Submit transcript(s) online as part of the application.
Upload unofficial transcripts for each degree-granting institution attended.
If you have been awarded a degree, then the transcript we receive should list the degree conferred and conferral date.
For institutions that do not print degree conferral information on transcripts, a separate certificate of degree or diploma should also be uploaded. This may be true for international institutions.
If you attended an international institution and the academic credentials are not written in English, you must include a translation of all documents.
7. GRE policy effective for entering in 2022 season.
Comparative Biosciences does not require GRE scores as part of the application for graduate school. You may submit them as part of the package if you like.
8. Submit TOEFL scores if required
Domestic and international applicants whose native language is not English must take the Test of English as a Foreign Language (TOEFL).
Comparative Biosciences requires a score of at least 600 on the paper-based test, or 250 on the computer-based test, or 100 on the internet-based test.
Those applicants who gain admission on the basis of their academic credentials, but score below 600 on the TOEFL, will be admitted on limited status and required to take the English Placement Test (EPT) upon their arrival.
Students are exempt from the TOEFL requirement if they have completed at least two academic years of full-time study at an institution where the language of instruction is English during the five-year period prior to the proposed date of enrollment.
If students are admitted as a Teaching Assistants, they will be required to take additional language tests.
TOEFL scores should be sent electronically from ETS to the University of Illinois at Urbana-Champaign using institution code 1836 (no department code required).
Additional Information for International Students
Proof of Funding and Declaration Finances Form

International applicants do not need to provide financial details as part of the application process, as Comparative Biosciences provides both a stipend and a tuition waiver. The stipend and tuition waiver exempt applicants from needing to provide financial information.
Should international applicants have dependents they will bring with them, the Graduate College may ask for some financial information. However, this will occur at the time of admission, and applicants should wait until it is requested.
If international applicants have extramural funding, the Graduate College will ask for financial information. However, this will occur at the time of admission, and applicants should wait until it is requested.

Passport

International applicants will need to submit a valid passport as part of the application before admission can occur; however, it does not need to be provided at the time of application submission.
For additional information on passport requirements, please visit the Graduate College FAQ for International Applicants.
Admission Fees
Domestic applicants are required to submit a $70.00 application fee.
International applicants are required to submit a $90.00 application fee.
Contact Information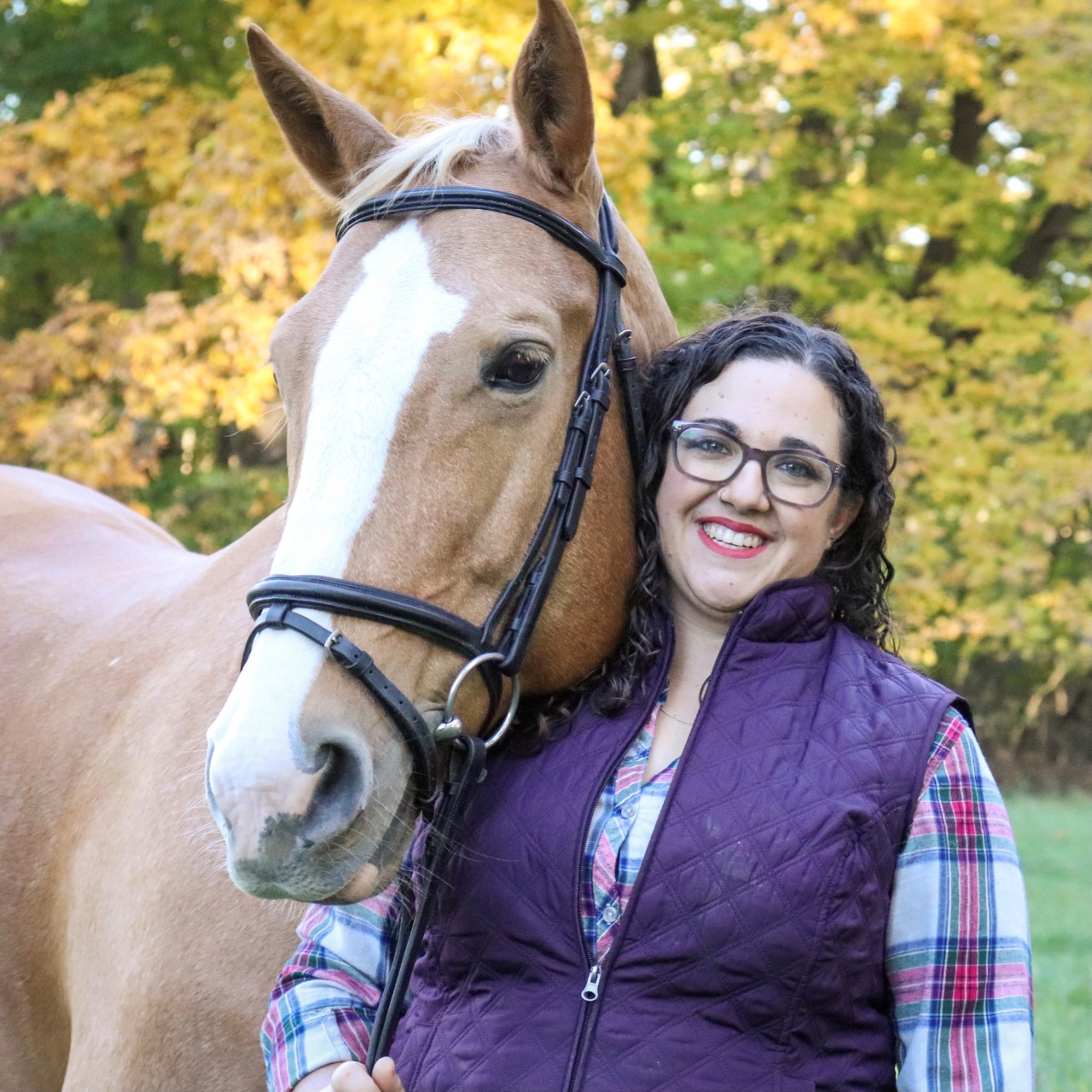 Grad Student Spotlight: Rebecca Bishop
"I hope to identify ways in which we can better diagnose and treat horses with gastrointestinal disease. It is my hope that the findings of my research will also translate to other species and may advance treatments for similar conditions in humans and other animals."- Rebecca Bishop