"Everyone seemed to care so much for Tortie. Everyone who cared for her went above and beyond. You have a great staff!!"
– client
Our Service
The Zoological Medicine Service provides general, specialist level and emergency care to client-owned zoological species. Whether they are part of a family or in a larger collection at a zoo, our service has the personnel, facilities, expertise and equipment to diagnose and treat a broad range of species.
Many of our patients present to us for care at our hospital, however, our service also provides regular on-site care for accredited zoos in Illinois.
Read more about our team!
Services – General
The Zoological Medicine service provides annual and wellness care for a wide variety of non-traditional pet species. The services offered range from grooming, nutrition and husbandry consultations, vaccinations, prophylactic dental cleanings, external and internal parasite detection, and control and annual examinations. We can help you prioritize annual diagnostics to detect disease processes before your pet has clinical signs, including fecal analysis, blood work, and radiographs (x-rays).
Our Service can perform preventative spay and neuter procedures on a wide variety of mammal species (rabbits, ferrets, guinea pigs, rats, hedgehogs) and some reptiles (turtles, lizards).
Services – Specialist
The Zoological Medicine service has extensive diagnostic and therapeutic capabilities. They can evaluate your pet as a referral from your regular veterinarian or primarily if a veterinarian is not currently managing you. Animals seen by the Zoological Medicine service have access to the full capabilities of the interrelated veterinary specialties, including Ophthalmology, Cardiology, and Oncology.
Advanced Diagnostic Capabilities
Digital radiography
Dental radiography
Ultrasound
Computed tomography
Magnetic resonance imaging
Nuclear medicine
Minimally invasive endoscopic procedures
Molecular diagnostics for infectious disease testing
Advanced Therapeutic Capabilities
Soft tissue surgery including

Dr Selting, works with our patients to help treat cancerous conditions, no matter their size.
Mass removal
Salpingectomy
Ovariectomy
Cloacal surgeries
Amputations
Surgical biopsies
Feeding tube placement
Orthopedic surgeries including fracture repairs.
Hospitalization for intensive care management
Radiation therapy
Medical oncology and chemotherapy
End of life and hospice care
Our team is experienced at working with the human caretakers and human family members of our patients to decide on the best course of action, whether it is pursuing a day of diagnostics, a corrective surgery, consulting with additional specialists or starting a course of treatment.
Species That We See
The Zoological Medicine service is equipped and has the expertise to see a wide variety of species whether furry, feathered or scaled. Some of our patients are part of peoples' families while others may be part of a zoological collection or a working animal like falconry birds and educational animals.
Some of the most common mammal species we see are
Rabbits
Guinea pigs
Rats
Hamsters
Hedgehogs
Sugar gliders
Kinkajous
We enjoy seeing feathered friends such as
Parrots
Falconry birds
Back yard chickens and ducks
Finches and canaries
Doves and pigeons
Emus
Maybe reptiles aren't your thing, but they are certainly ours!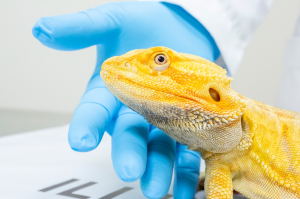 Lizards like bearded dragons, geckos, chameleons, skinks and iguanas
Turtles and tortoises
snakes including boas, corn snakes, pythons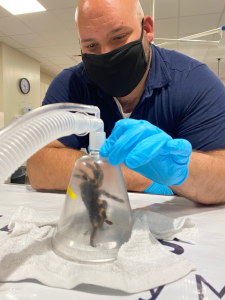 Some of our patients even live in aquatic environments or have more than four legs!
Fish – fresh and saltwater
Frogs
Tarantulas
Some species require special paperwork before seeing them, including native wildlife (ex: raccoons, foxes, squirrels, etc.) and exotic cats (servals, tigers, etc.). Please call, and we can guide you through the process. There are some species that our service does not see, including primates, skunks and venomous species. If you have questions about whether we can see your pet, please call 217-244-2555.
What to Expect
Whether you present during a regularly scheduled appointment or as an emergency, you and your pet will meet a large number of individuals who are all dedicated to your pet's health and well-being. First, you will be greeted by our friendly client services representatives. Given that we are a teaching institution, you will meet one (or more) veterinary students, most of them very close to graduating and being a veterinarian themselves. You will meet one (or more) of our veterinarians, and behind the scenes, we have fantastic technicians that are helping us provide care for all of our patients. In total, there is a large team of dedicated individuals here to help your pet.
The consultation will start with discussing your pet's health, including a detailed overview of their environment and care. Some of our clients find it helpful to bring in specific products and diets they use or to take pictures of those products so that you can provide us with all the information we may need.
A complete examination will be performed by one of our veterinarians to help make a diagnosis. Some patients benefit from mild sedation to reduce their stress, and our team can talk to you about that, if necessary.
Before performing any additional diagnostics or treatments, we will review options with you and help you make the best decision for how to proceed. Some diagnostics and treatments can be performed the same day as an appointment. However, many diagnostics and treatments may require coming back another day or staying the night with us. Don't worry; we have cozy accommodations for patients of all sizes and various food items, but just in case, bring along any specific dietary items that may make your pet more comfortable.
If your animal requires hospitalization because they are sick, we will walk you through the advanced therapies that we will provide and your pet's prognosis and update you frequently while your pet is in hospital with us.
Prior to us discharging our patients, we will instruct you and sometimes teach you how to administer any go-home medications and help you set up recheck appointments to either see us again or your regular veterinarian.
FAQ
What can I do to prepare for my appointment?
There are a few things that you can put together to prepare for your appointment with the Zoological Medicine Service.
Given that the species that we care for typically have varied care requirements, gathering together all of the products used for the care of your pet can be very helpful for us to have a great understanding of your animal's care. These products can include diet, supplements, treats, and over-the-counter medications. It is also beneficial to have information about the specifics of your pet's enclosure, lighting, and temperature. Many of our clients find it helpful to take pictures of the enclosure and products used to reference during the appointment.
We want to be able to answer any questions that you may have! Write down some of your concerns on paper before your visit. That way, we can make sure we address everything before leaving the appointment.
What role do students play in my pet's appointment?
As a teaching institution, you will meet one or more students during your visit. Most of the students you and your pet will encounter are in their fourth and final year of veterinary school and will soon be veterinarians. Each appointment has so much to teach, from communication with our clients and taking an effective history, finding abnormalities on physical examination, taking and interpreting radiographs (x-rays), or scrubbing into surgery, as a few examples. Although our hospital prioritizes teaching, this always comes second to the safety of our patients. Given that many zoological species are delicate, our clinicians evaluate the students' role in your pet's care on a case by case basis. They will never compromise the highest standard of care for your companion.
Will you send records to my regular veterinarian?
When you check in for your appointment, please let our client services representatives know which veterinary practice you would like us to communicate with. Our entire hospital has strong relationships with veterinarians throughout Illinois and in the surrounding states. After discharge, our service will share all medical records, including results of diagnostic tests, with your veterinarian. Additionally, your veterinarian has digital access to finalized components of your pet's medical record through an online portal.
What is a veterinary resident or intern?
The Zoological Medicine Service facilitates the training of veterinarians looking to specialize in treating the most "exotic" of species. Residents and interns are veterinarians who are in a special training program for one to three years. Although they are the primary veterinarian working with you and your pet, they are supervised by a faculty member who has extensive experience and has attained specialization in the field. We know that it can be confusing to meet all the team members, so if it is not clear, ask. We are happy to all introduce ourselves and make you feel part of the team.
You can read more information about our world-renowned residency programs compliant in the American College of Zoological Medicine below.
Illinois Zoological Companion Animal Residency
Illinois Zoological & Aquatic Animal Residency
Can my exotic pet get COVID?
Companion pets, including ferrets, living in a household with a COVID-19 positive person may become infected. When infected, most animals will probably not show any symptoms, but if they do they can show a runny nose or run a mild fever.
It is important to know that the chance of your pet spreading COVID to people is minimal. See the College of Veterinary Medicine's information about COVID-19 in animals. https://vetmed.illinois.edu/pet-health-columns/coronavirus-pets/
Can I schedule a telemedicine appointment to consult with the zoological medicine team?
We do provide telemedicine services. However, the state of Illinois practice act limits telemedicine to only be provided when there is a valid veterinarian-client-patient relationship, which requires that there has been an in-person examination within a year. There are many instances when we provide recheck assessments and discussions utilizing telemedicine appointments. However, we cannot offer these appointments for the first time we meet your pet or have not seen your pet in over a year.
Meet Our Team
Doctors
Michelle Borsdorf – DVM, DACZM
Clinical Assistant Professor

Dr. Borsdorf is a board-certified specialist in zoological medicine with a passion for zoological companion animals. She enjoys working with a diverse array of species to not only diagnose and treat patients when they are sick, but also advocate for preventative medicine practices that promote overall health and welfare. Dr. Borsdorf has a young charcoal Labrador retriever dog at home who is named Scoter (after the sea duck) and both were born in Canada!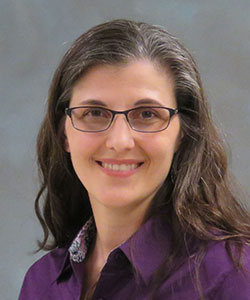 Judilee Marrow – DVM, DACZM
Clinical Assistant Professor
Dr. Marrow is a board-certified specialist in zoological medicine with a passion for advancing veterinary care in wildlife and zoologically managed species. Her clinical interests include zoological species dentistry, anesthesia, and analgesia. Dr. Marrow's favorite part of her job is finding innovative and often "MacGyvered' solutions to treat managed wildlife species that improve their well-being.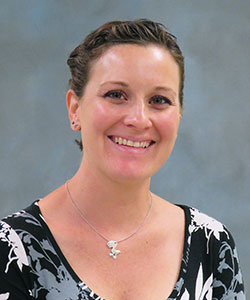 Sam Sander – DVM, DACZM, CWR
Clinical Assistant Professor
Wildlife and Exotics Extension Veterinarian
Director – Wildlife Medical Clinic
Dr. Sander is a board-certified specialist in zoological medicine with a passion for zoo and wildlife animals. She enjoys the challenge of working with a diverse group of species and collaborating with their caregivers to optimize patient welfare. Dr. Sander shares her home with her two rescue dogs, the world's most ridiculously goofy cat, and three tetra fish.
Amanda Wong – DVM
Resident
Dr. Wong is a resident in zoological companion animal medicine and surgery. Within zoological species, she has a special interest in emergency and internal medicine (especially renal disease). Back home she has two guinea pigs who were originally found abandoned on the lawn in front of a science museum.
David Minich – DVM, MS, CertAq
Resident
Dr. Minich is a a resident in zoological and aquatic animal medicine. He has a particular interest in emergency/critical care and anesthesia. At home, he has a cat named Indy.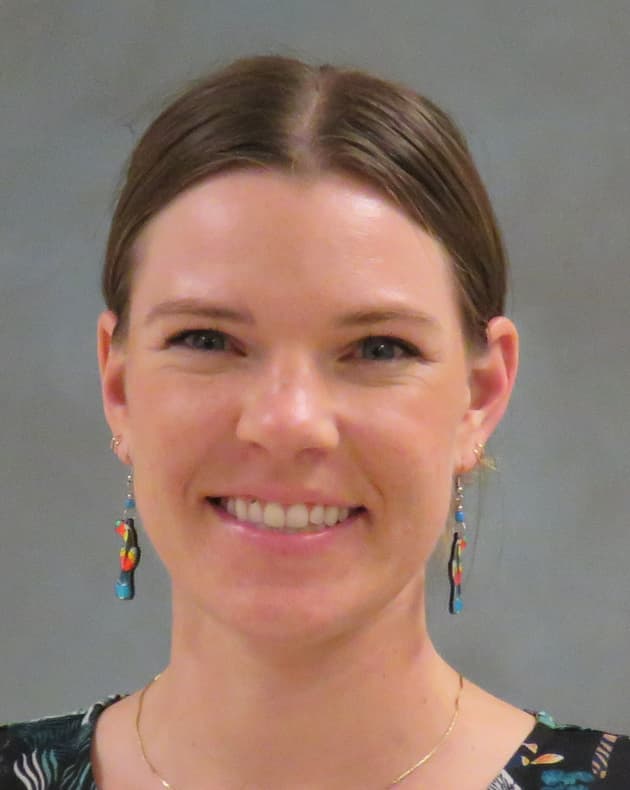 Erica Bender – DVM
Intern
Dr. Bender is a specialty intern in zoological medicine. She enjoys both the challenge and teamwork involved in providing veterinary care for such a diverse array of species. At home, Dr. Bender is frequently entertained by the antics of her three-toed box turtle, Snootless.
Technical Staff
Kim Byrne – CVT
Practice Manager
Kim Byrne is the Practice Manager at the South Clinic. She is also a Certified Veterinary Technician and has worked at the VTH for 19 years. She loves to read, enjoys exercising, and discussing anything guinea pig related. She has one pit bull, two adorable cats, and an amazing guinea pig who has a big personality.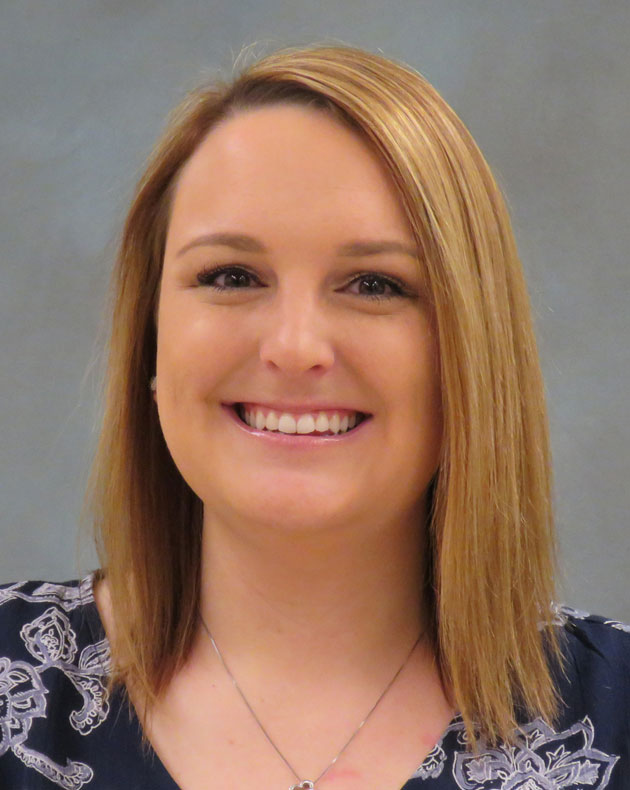 Hannah Bray – CVT
Certified Veterinary Technician
Hannah Bray is a certified veterinarian technician with a passion for zoological companion animals. She enjoys learning new ways to care for and handle all our ZCA patients. Outside of work you can find her enjoying her day with her three dogs.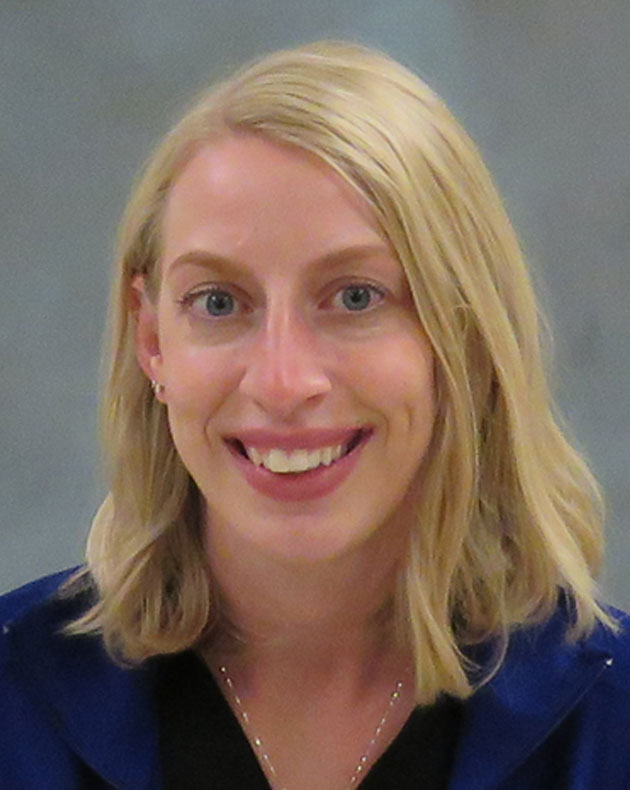 Veronica Millsap – CVT
Certified Veterinary Technician
Veronica is a certified veterinary technician with passion in zoological medicine and wildlife conservation. Her interests for preventative care medicine and low-stress handling in small animal medicine has carried over in the form of operant conditioning and routine exams to help increase quality of life and health long-term for zoo animals. At home, Veronica has two cats, a dog, and a jungle of plants!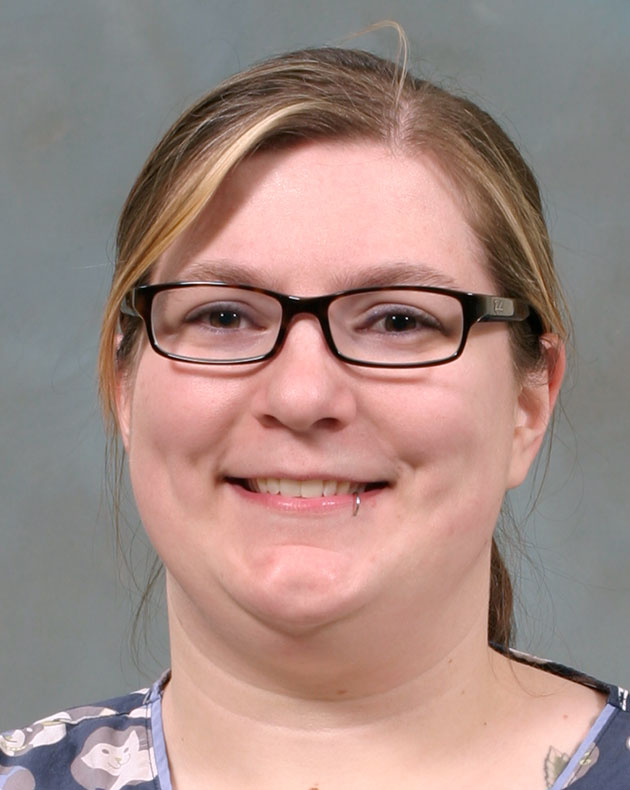 Jenny Trail – CVT
Certified Veterinary Technician
Jenny Trail is a certified veterinary technician with a special interest in companion zoo animals. She especially enjoys seeing any avian species and helping to counsel clients on foraging and other enrichment strategies for companion birds. At home she has two eclectus parrots (Alfie and Rosco), two dogs (AC and Sprout), backyard chickens (Thorgy, Bianca, and Alaska), and a very cranky box turtle (Grumpus).
Customer Service Representatives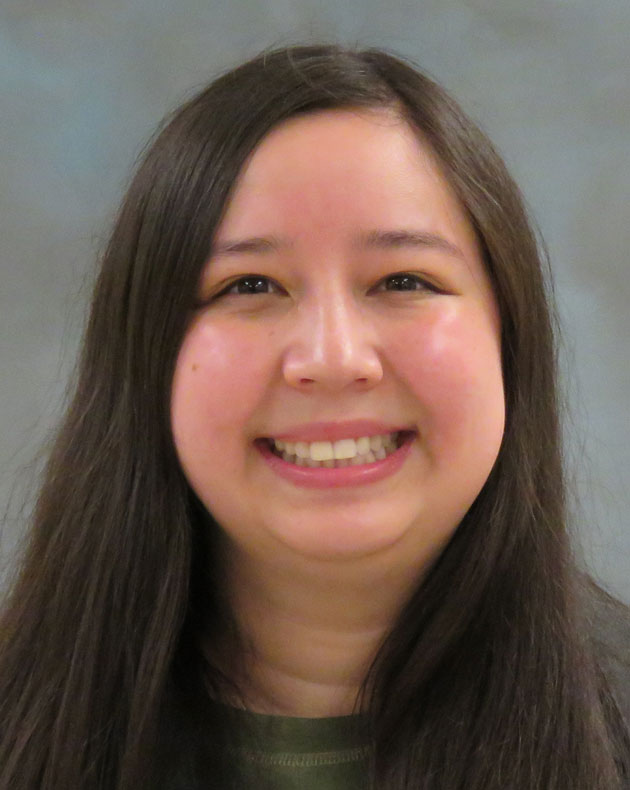 Grace Dudley
Customer Service Representative
Grace Dudley is a customer service representative who enjoys seeing live music, camping, baking and playing Nintendo Switch. She enjoys caring for her indoor plants from bamboo to philodendron and cactus. She doesn't have any pets…yet.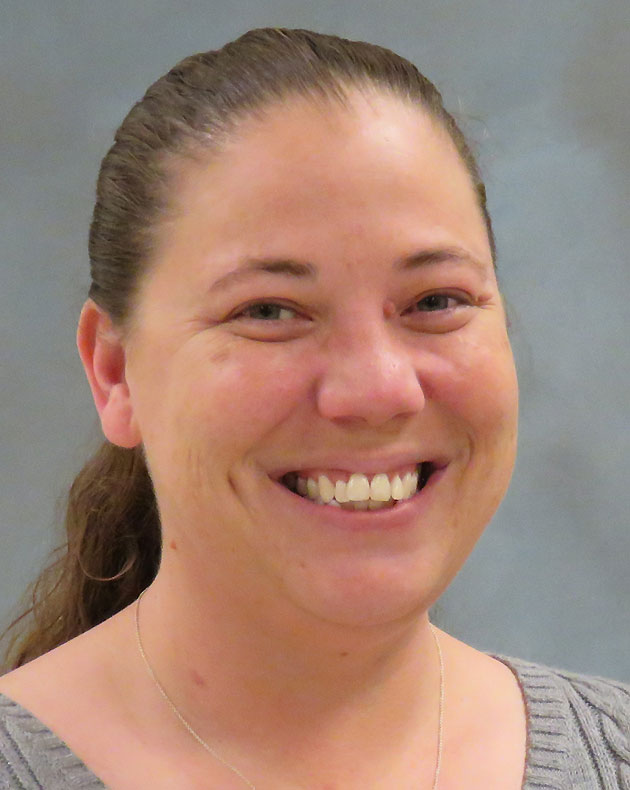 Chelsy Polite
Customer Service Representative
Chelsy Polite enjoys watching her kids in all their activities. She leads the fifth grade Girl Scout Troop and loves any time she can spend with family and friends. At home she has a one-year-old Rottweiler named Rocsi.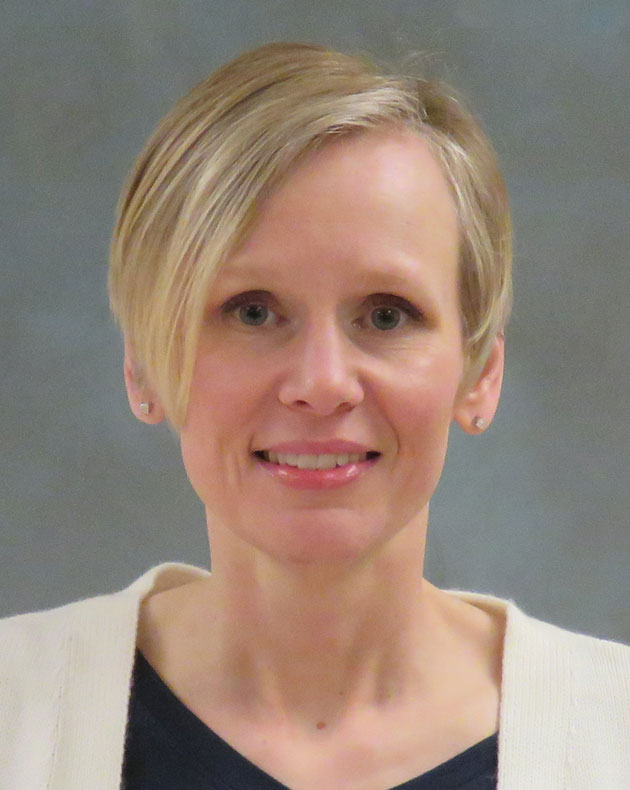 Mindy Morris
Customer Service Representative
Mindy has a self proclaimed bubbly personality! She doesn't think she's ever met a stranger – as the saying goes. Mindy says, "time spent with my family & friends is time well spent." She enjoys working in her yard, crafting and organizing. Mindy has 4 fur babies at home – Grae, Maximus, Sorah & Yadi. She added, "I'm quickly becoming a 'crazy cat lady'!!!"
Veterinary Medicine South Clinic is AAHA accredited. This is a symbol that we not only care for the health of an animal, we care for the overall wellness of each patient that enters our care and we strive to give them high quality medical care.