Commitment and Growth in Diversity
Coordinator of
Diversity and Inclusion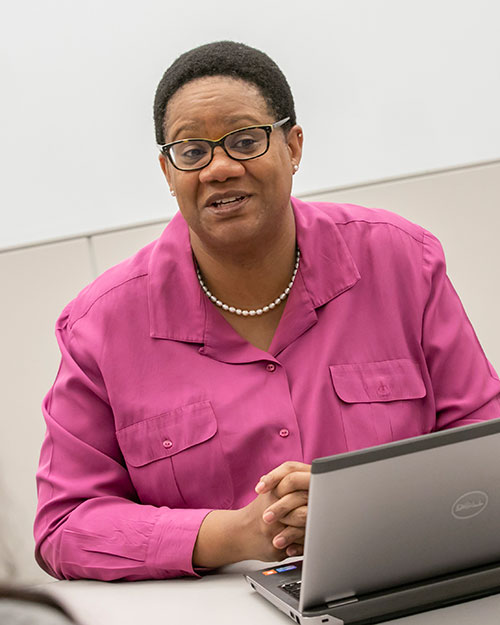 Yvette J. Johnson-Walker, DVM, MS, PhD
(She, her, hers)
1008 W. Hazelwood Dr.
Urbana, IL 61802
P: (217) 333-1903
Email
The University of Illinois College of Veterinary Medicine is committed to building an inclusive institutional climate and to preparing our graduates to work in an increasingly diverse world. We will do this by fostering a climate that leads to success for all members of our community and by actively working to expand diversity within our community.
The college's Diversity and Inclusion Committee is charged with assisting and advising the Dean on strategic planning, investment of college resources, and programmatic initiatives related to diversity, inclusion, climate, and cultural competency. Chaired by the Coordinator of Diversity and Inclusion, a faculty member with a 25% appointment to this position, the committee is comprised of students, faculty and staff.
Our strategic plan includes goals for a minimum of 10 percent underrepresented minority faculty and 50 percent female faculty. Between 2015 and 2020, we approximately doubled the percentage of underrepresented minority faculty, from 4.1% to 8.0% for all academic staff and from 5.2% to 9.3% for specialized faculty. As of 2020, women comprised 41.3% of tenure system faculty and 66.7% of specialized faculty.
In 2021, the college enrolled its most diverse class ever, with underrepresented minorities comprising 25% of the Class of 2025. Efforts to broaden diversity within the college include tapping into campus programs. One of these is the Targets of Opportunity Program to support recruitment of outstanding faculty members among groups that are underrepresented by race, ethnicity, gender, disability, and veterans' status. Another is the Graduate College's Aspire Illinois program, which aims to increase enrollment of outstanding master's and PhD students from populations that have been historically underrepresented in graduate study. The college and university abide by the U.S. Department of Education's Equal Opportunity Policy.
College Mission Statement on
Diversity, Equity and Inclusion
The College of Veterinary Medicine is committed to
the creation of an inclusive institutional climate
for students, faculty, staff and clients,
and curricula that produce culturally competent veterinarians.
As noted by the American Association of Veterinary Medical Colleges, increasing diversity in the health professions requires recognition of many dimensions, including, but not limited to race, gender, gender identity, sexual orientation, socio-economic status, cultural background, language, cognitive style, nationality, age, physical abilities, religious beliefs, political beliefs, and other forms of differences, both visible and invisible.
We affirm the value of human diversity for the enrichment of the community and believe diversity fosters a climate conducive to success for all members of the veterinary medical education community.
Each person is a reflection of multiple diversity dimensions, and we embrace the differences as well as the commonalities that bring us together.
We strive to build a community based on mutual respect and to graduate professionals who are prepared to work in an increasingly diverse world.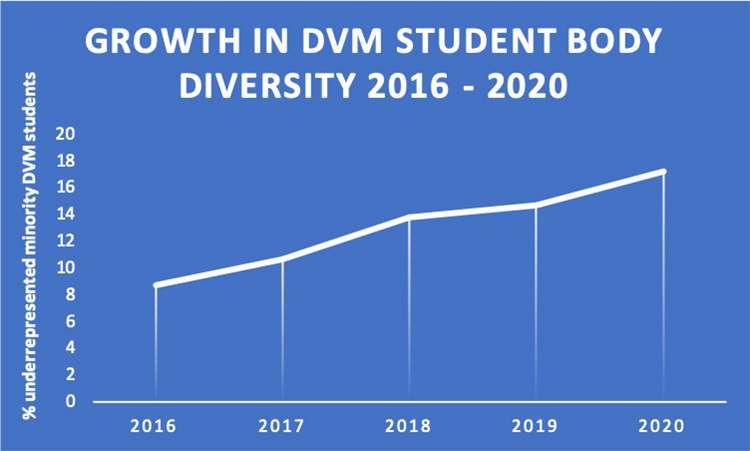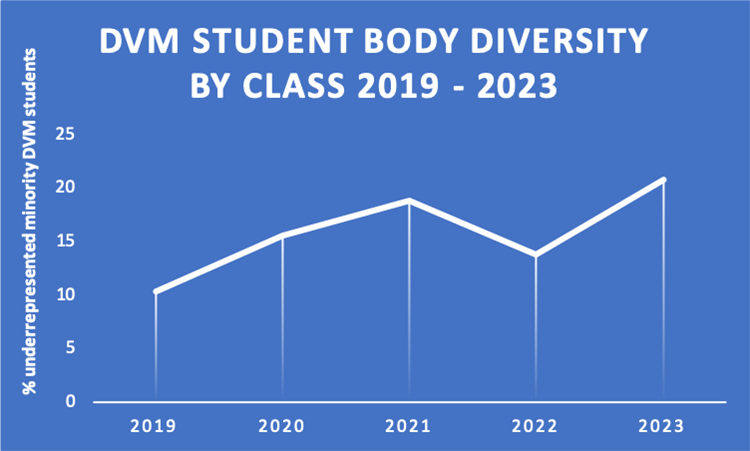 Since 2000 the college has partnered with the Anti-Cruelty Society in Chicago to bring science-based programs to high school students interested in veterinary careers. The Veterinary Mentor Program attracts a diverse group of teens and has successfully led many participants to enroll in veterinary school.
Our college also participates in the Purdue University College of Veterinary Medicine pipeline program, funded by the NIH Science Education Partnership Award.
Student Resources
Illinois is proud to offer three scholarships devoted to supporting and enhancing diversity in the veterinary student body. The awards are made in the spring semester.
Hadley Family DOVE Scholarship
Dr. Stephen (Illinois DVM Class of 1987) and Mrs. Denyse Hadley and their six children established this scholarship for students from underrepresented populations and those who have shown a commitment to advancing diversity, equity, and inclusion. DOVE stands for "Diversifying Opportunity in Veterinary Education."
David Kieltyka Endowed Scholarship
Dr. Kieltyka, a 1978 graduate of the college, created this scholarship for students with financial need are active in an LGBT organization or otherwise make a contribution to an accepting and diverse environment at Illinois.
Michael McElvaine Scholarship
Dr. McElvaine, a 1976 graduate of the College of Veterinary Medicine, was the founding president of the Lesbian and Gay Veterinary Medical Association (now known as Pride Veterinary Medical Community) in 1994. A scholarship in his memory is awarded to a student with a demonstrated record or strong potential in support of LGBTQ activism.

The college has an active student chapter for Veterinarians as One Inclusive Community for Empowerment (VOICE), with activities and presentations occurring throughout the year. Programming has included speakers from the student body, the faculty, and those outside the college on such topics as summer international veterinary travel experiences, identifying inclusive, specifically LGBTQ+, practices and work environments, identifying and handling micro-aggression in academia and the workplace. The club also participates in local volunteer opportunities and social events.
Additional Resources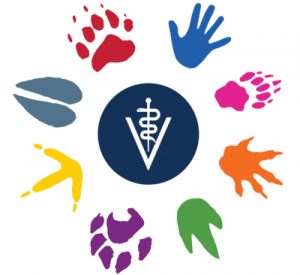 VOICE – Veterinarians as One Inclusive Community for Empowerment
VOICE is a student-run organization that seeks to increase awareness, respect, and sensitivity to differences among all individuals and communities in the field of veterinary medicine. Nguyen Than, Illinois DVM Class of 2021, was elected president of the national VOICE organization.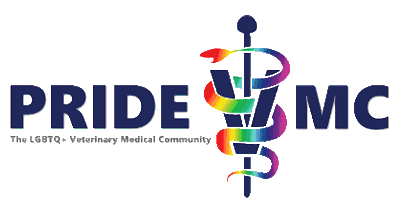 Broad Spectrum | PrideVMC.org
Broad Spectrum Veterinary Student Association is the student-run arm of the Pride Veterinary Medical Community, which fosters acceptance and inclusivity for people of all sexual orientations and gender identities within the veterinary profession. Jack Tribble, Illinois DVM Class of 2021, was elected treasurer for the national Broad Spectrum Veterinary Student Association leadership team.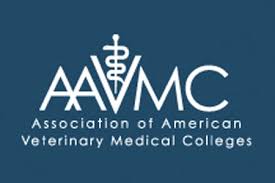 DiVersity Matters
The Association of American Veterinary Medical Colleges affirms the value of diversity within the veterinary medical profession. Within this initiative, AAVMC works to attract a student body that is more reflective of society as a whole, hosts the bi-annual Iverson Bell Symposium to promote diversity in veterinary medicine, and periodically conducts a culture and climate survey among member institutions.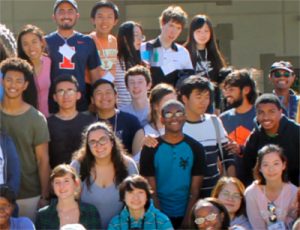 Office of Inclusion & Intercultural Relations
The Office of Inclusion and Intercultural Relations at the University of Illinois seeks to improve campus climate by providing transformative learning experiences to the Illinois community that result in an appreciation for diversity and cross-cultural engagement. It is dedicated to recruiting and retaining underrepresented students, diversity education, civic engagement, and fostering the leadership skills necessary to develop global citizens.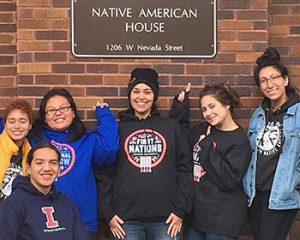 Cultural and Resource Centers at the University of Illinois
Cultural centers and other resource centers on the Urbana campus offer community and action focused on African American, Asian American, Latina, and Native American cultures as well as on diversity and social justice education, international education, LGBT issues, and women's issues.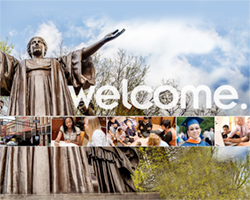 Inclusive Illinois
Inclusive Illinois: one campus, many voices is about the University of Illinois community — faculty, staff, and students — valuing and respecting the many voices, ideas, and perspectives we each bring to Illinois. It is about creating, building, and sustaining spaces, places, and environments that are welcoming, inclusive, and affirming, whether in the classroom, the office, the lab, or the athletic field.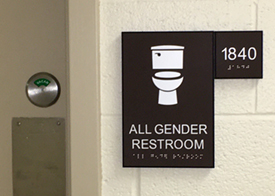 All Gender Restrooms
Every building on the College of Veterinary Medicine campus has designated gender-inclusive restrooms which are single occupancy and are equipped with vacant/occupied locks visible from the outside. The building and room numbers of "all gender" restrooms at the college are: Basic Sciences Building: 1840, 1846, 1109, 1111; Clinical Skills Learning Center: 104, 106; Large Animal Clinic: A7, A9; Small Animal Clinic: 1, 3, 135, 137, 273; South Clinic: 42; Research Farm: Building 956 (two rooms)