Drug Take-Back Locations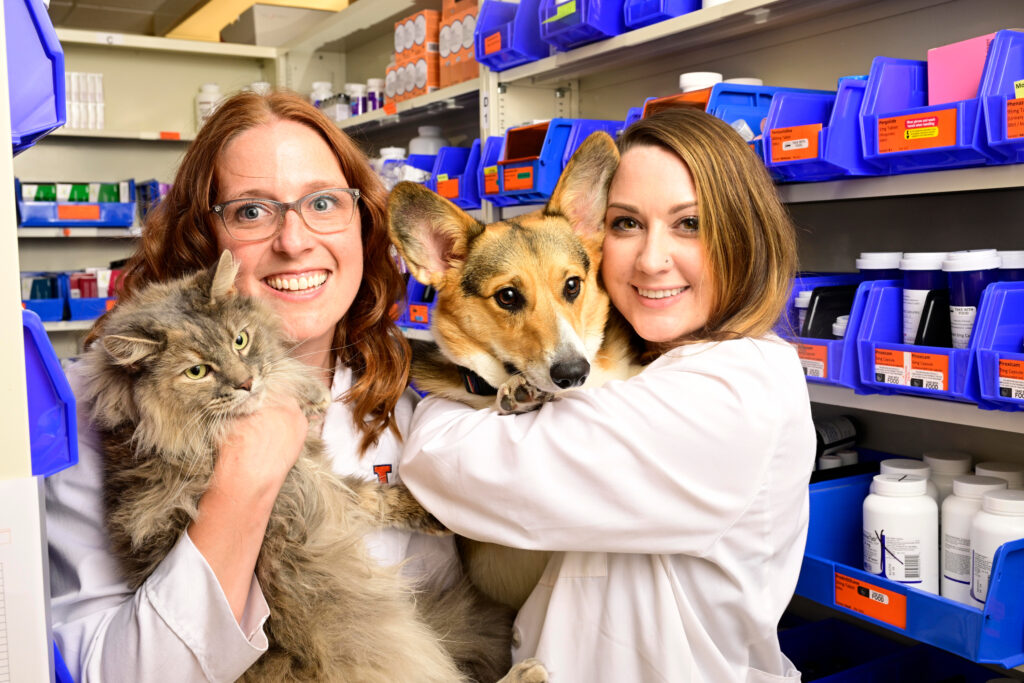 If you have a registered drug take-back location near you, this is the best option for disposing of all unwanted medications. Locations near the University of Illinois Veterinary Teaching Hospital are listed below. To search for a location near you, visit https://apps2.deadiversion.usdoj.gov/pubdispsearch/.
Meijer Pharmacy: 2500 S. Philo Rd Urbana, IL 61802
OSF Healthcare System: 1400 W. Park Street Urbana, IL 61801
CVS: 107 W Green St. Champaign, IL 61820
Walgreens: 1509 S. Neil St. Champaign, IL 61820
Bond Drug Company of Illinois: 1713 W. Springfield Champaign, IL 61821
Meijer: 2401 North Prospect Ave. Champaign, IL 61822
FDA Flush List
Certain medications are especially harmful to other people and animals, so the FDA has determined that flushing these medications down the sink or toilet immediately when they are no longer needed is the safest method of disposal when a take-back location isn't a feasible option. Medications that your pet may be on that are on the Flush List are below. You can view the complete list at https://www.fda.gov/media/109643/download.
Buprenorphine
Fentanyl patches
Diazepam
Hydrocodone
*The FDA published a paper assessing the environmental concerns and found negligible risk of environmental effects when flushing recommended drugs.
Household Trash
If a take-back location is not readily available and the medication is not on the FDA Flush List, then it can be disposed of in the trash by following these steps.
Remove the drug from the original container and mix with something undesirable, such as coffee grounds, dirt or cat litter.
Put the mixture into something that can be closed (re-sealable zipper bag, empty can, etc.).
Throw the container into the garbage.
Scratch out all personal information on the empty medicine packaging and throw away.