I have received feedback from a number of our referring partners expressing their frustration with unmet expectations re­garding referrals to specialty and emergency services of the Veterinary Teaching Hospital. This message is to let you know that your concerns have been heard and to share with you the current state of our veterinary services.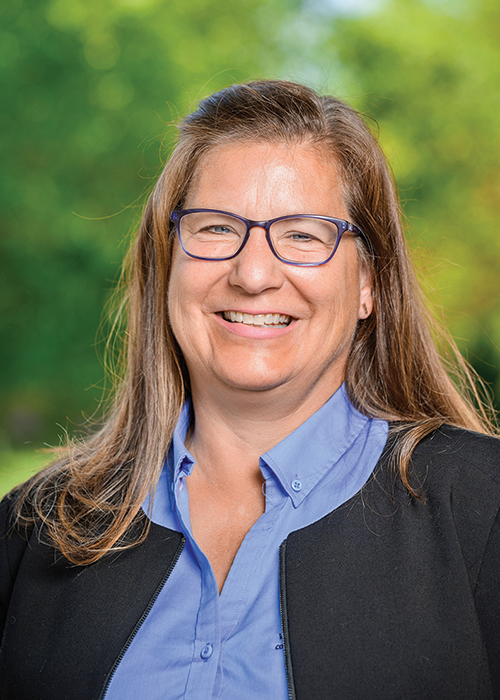 The Veterinary Teaching Hos­pital caseload is at its all-time high, with caseload reflecting the increased demand for veterinary services and the relative lack of veterinary care for urgent needs. Our specialty services have extended wait lists for available appointments, and every service has adopted a process to fill availabilities as they open. We have instituted an appointment cancellation policy to encourage clients to let us know of their intent to give up an appointment so that it can be filled by another person on the wait list.
Emergency Services Focus on Stabilization
The hospital's emergency services in both small and large animal are the preferred, and in some cases the only, resource in a 100-mile radius for after-hours veterinary needs. The emergency services are maximizing resources and have implemented triage protocols to ensure the most critical patients are receiving care, and when necessary, are hospitalized and transferred to specialty services.
Those patients that are non-critical or stable are triaged, treated as appropriate, and sent home with instruc­tions to see their primary veterinarian. The operational goal of the emergency services is stabilization, with diagnostic testing limited to those that are either necessary for emergency treatment or that are required to determine the service to which a critical patient is being transferred.
Remember that every patient that is hospitalized and transferred to a Veterinary Teaching Hospital service is added to that service's full schedule. No untapped reserve is being held back.
Proud of Our College and Its Clinical Services
Despite challenges of caseload, resource management, and staffing, the Veterinary Teaching Hospital is committed to keeping our emergency services open and consistently strives to be a valuable resource for our referring veterinarian partners while training the next generation of veteri­narians and contributing to the body of science that advances our field.
The alumni of our college, including myself, are proud of our college and want to support its clinical services. It is an unfortunate reality that there will be times when our services are unable to meet the need of your patients. However, we will continue to take your calls for case consultation, work diligently to schedule your referred patients, and provide support for patients with emergency veterinary care needs.
Every hospital service has a clinical coordinator who can assist you. Visit vetmed.illinois.edu/hospital/referral-services/ for a listing of service contact information.
Julia K. Whittington, DVM
Director, Veterinary Teaching Hospital
Assistant Dean for Clinical Service, College of Veterinary Medicine