This year the annual Open House at the University of Illinois College of Veterinary Medicine wants visitors to know that "Veterinarians Are Superheroes." (Although they don't—usually—wear capes.)
People of all ages are encouraged to attend to learn about the state's only veterinary college and the many facets of veterinary medicine. This free event, put on by more than 400 veterinary students, happens Sunday, October 1, from 10 am to 4 pm. Registration is not required.
Many people do not realize that the heroic efforts of veterinarians include not only caring for pets, wildlife, and livestock but also advancing biomedical knowledge and working to improve the health of people and the environment.
Lots to See and Do
More than 40 exhibits will be set up throughout four buildings on the Vet Med campus, with free parking at 2001 S. Lincoln Ave., Urbana, Ill. Exhibits focus on aspects of veterinary medicine, from anesthesiology to toxicology. Many veterinary student clubs display their interests, from business management to shelter medicine. New this year are chapters of the Latinx Veterinary Medical Association and the National Association for Black Veterinarians.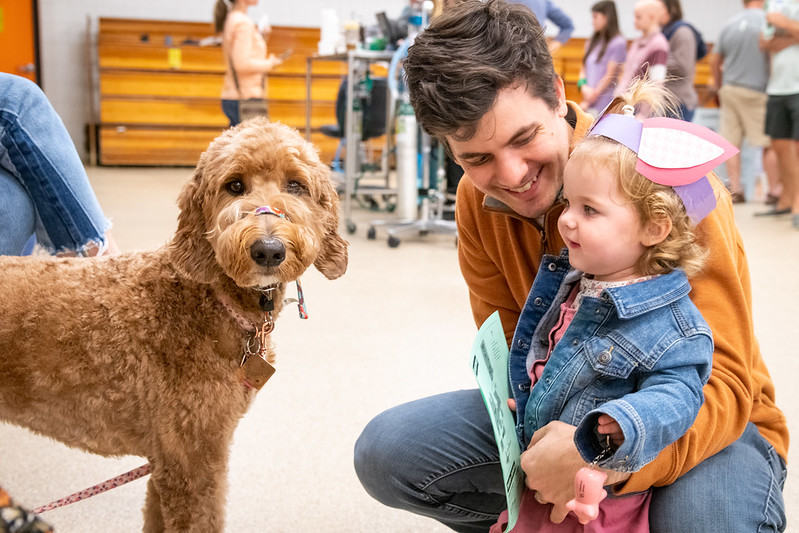 "We'll have lots of live animals, from service dogs and horses to snakes and owls, for the public to see and learn about," says Brianna Huff, a third-year veterinary student who has served on the Open House organizing committee since 2021.
The Wildlife Medical Clinic, a student-run program that provides medical care for ill or injured wildlife, will showcase their ambassador animals during the event.
Note: The public may not bring their animals to Open House. Only human visitors are allowed to attend.
Great for Aspiring Veterinarians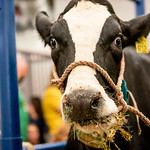 "The college's assistant dean for student success will give a talk about getting into veterinary school," says Aimee Hearn, also a third-year student and Open House leader. "There will also be a panel of current students available to answer questions about what to expect once you get in."
In fact, Open House offers a unique opportunity for aspiring veterinarians to ask any of the current veterinary students staffing exhibits about their experiences and journey to vet school. It's a great way to gain valuable advice and insight.
For the younger set, there are hands-on activities such as gowning up to conduct "surgery" on stuffed toys, getting their favorite animal-ear headband, and participating in a scavenger hunt that takes them to a number of Open House exhibits.
A veterinary student club, the Production Medicine Club, operates a food booth that offers hamburgers, hot dogs, chili, and more. The proceeds allow the club to provide extracurricular learning experiences for veterinary students interested in food animal practice.
For more information about Open House, visit vetmed.illinois.edu/openhouse/