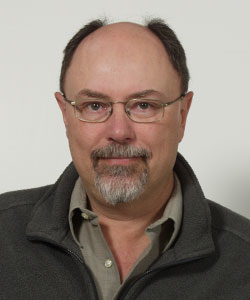 Laegreid, William
Adjunct Professor, Pathobiology

College of Veterinary Medicine
2001 South Lincoln Avenue
2414 Vet Med Basic Sciences Bldg.
M/C 002
Urbana
,
IL
61802
Education
PhD, Washington State University
DVM, Washington State University
MA, Washington State University
Grants
Immunologic Consequences of PRRSV Diversity (Role: Co-PI)
Selected Publications
Murdoch BM, Clawson ML, Laegreid WW, Stothard P, Settles M, McKay S, Prasad A, Wang Z, Moore SS, Williams JL. A 2cM resolution genome-wide scan of European Holstein cattle affected by classical BSE. BMC Genetics, 11(1):20, 2010.
Clawson ML, Heaton MP, Keele JW, Smith TP, Harhay GP, Richt JA, Laegreid WW. A sequencing strategy for identifying variation throughout the prion gene of BSE-affected cattle. BMC Res Notes. 2008 1:32.
Laegreid WW, Clawson ML, Heaton MP, Green BT, O'Rourke KI, Knowles DP. Scrapie resistance in ARQ sheep. J Virol. 2008 82(20):10318-20.
Professional Affiliations
Technical Advisor , National Pork Board, Swine Health Committee
AAVMC International Affairs Committee