Three alumni, three Master of Veterinary Science students, and two veterinary students received honors at the 54th annual meeting of the American Association of Swine Veterinarians (AASV), held in Aurora, Colo., last weekend.
---
Dr. William Hollis, Class of 1996, was installed as president of the association. Dr. Hollis is a partner and veterinarian of Carthage Veterinary Service and serves as the president of Professional Swine Management, the Carthage swine service management company. He has long been active in AASV as well as in the National Pork Producers and the National Pork Board. In 2019 Dr. Hollis as named the AASV Swine Practitioner of the Year.
In a statement about the future of AASV, the new president cited the encroachment of foreign animal diseases as well as worsening of population losses from domestic infectious diseases. "We as an association must face these challenges with confidence in the scientific knowledge of disease prevention and control, while further challenging the status quo," he said.
---
Dr. Joseph Connor received the 2023 Howard Dunne Memorial Award, which recognizes an AASV member who has made important contributions and provided outstanding service to the association and the swine industry.
The 1976 graduate of the college founded Carthage Veterinary Service, Ltd., after purchasing the practice in 1980. Throughout his career he has advanced knowledge in swine medicine as a frequent speaker and author of peer-reviewed articles, abstracts, manuals, and book chapters.
Within AASV, Dr. Connor has served as president and is currently a member of the Transboundary and Emerging Diseases Committee and the Foundation Investment Committee. He was named AASV Swine Practitioner of the Year in 1995 and received the Allen D. Leman Science in Practice Award in 2004. He has been inducted into the PIC Hall of Fame and the Swine Web Hall of Fame. A leading swine veterinarian in the world, he was the first honorary member of the Japanese Association of Swine in 2008.
"I am incredibly humbled and honored to receive the Howard Dunne Memorial Award," Dr. Connor said. "I am indebted to countless mentors, colleagues, and friends who have educated and challenged me along this journey."
---
Dr. Tara Donovan was named the 2023 Swine Practitioner of the Year for demonstrating an unusual degree of proficiency and effectiveness in the delivery of veterinary service to clients.
Dr. Donovan earned a DVM from Kansas State University and is currently enrolled in the Master of Veterinary Science program at the University of Illinois. She is the vice president of health and management for HANOR Company, where she oversees the veterinary management for 85,000 sows and 1.9 million grow-finish pigs.
Her service to AASV includes being president of the organization and holding membership in numerous committees, task forces, and working groups.
---
Dr. Emily Mahan-Riggs and Dr. Claire LeFevre were named recipients of the Hogg Scholarship, awarded to an AASV member who has been accepted into a qualified graduate program to further their education after years as a swine practitioner. Both are currently pursuing a Master of Veterinary Science at the University of Illinois. Dr. Mahan-Riggs is employed by Smithfield Hog Production and is also an adjunct professor at North Carolina State University, where she earned her DVM. Dr. LeFevre, a DVM graduate of the University of Wisconsin, has worked as a swine production and herd health veterinarian for Carthage Veterinary Services, Ltd.
---
Dr. Daniel Brown, a 2020 graduate of the college, received a $5,000 scholarship through the Dr. Conrad and Judy Schmidt Family Student Debt Relief Endowment, which supports early-career swine practitioners who still have significant debt burden. Dr. Brown is a veterinary consultant at Four Star Veterinary Service, where he works with producers across seven states. A member of AASV since veterinary school, he said AASV has provided a great educational resource that has been indispensable to his career.
---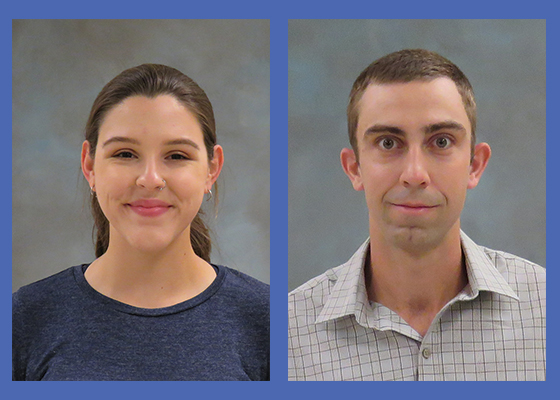 Alyssa Ruston-Bray, Class of 2025, and Adam Tatnall, Class of 2024, received $1,500 scholarships, funded by Elanco Animal Health, at the AASV meeting. They were among 15 veterinary students selected to present at the meeting's student seminar from 35 applicants who submitted abstracts. Additionally, Tatnall was awarded a $5,000 AASV Foundation and Merck Animal Health Veterinary Student Scholarship.