Tobias Ellis, a Certified Journeyman Farrier with the American Farriers Association, will be joining the farrier service at the University of Illinois Veterinary Teaching Hospital next month.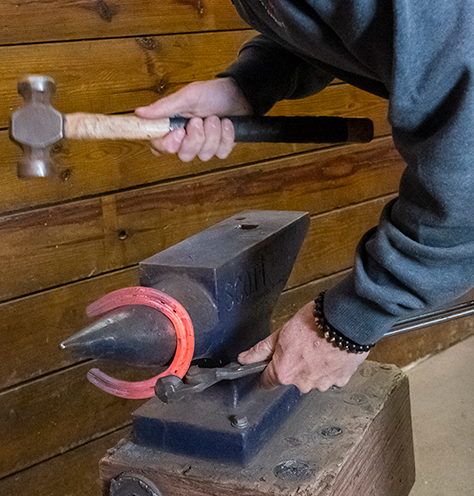 The hospital provides farrier services at both the Large Animal Clinic in Urbana and at its Midwest Equine horses-only clinic located at 20844 Cumberland Road in Farmer City.
Ellis grew up in the small town of Blodgett, Ore., where he enjoyed riding horses all over the mountains of the Oregon Coast Range. Since graduating from the farrier science program at Linn-Benton Community College, in Albany, Ore., Ellis owned and operated several farrier services in Central and Western Oregon. He is skilled in helping horses of any breed and used in a variety of disciplines.
"We are looking forward to adding Tobias to our farrier team," said Steve Sermersheim, CJF TE, AWCF, who serves as director of the Midwest Equine practice as well as its lead farrier. Sermersheim has been part of the University of Illinois Veterinary Teaching Hospital since 2017. Jasper Dunn is also a farrier the University of Illinois College of Veterinary Medicine.
For more information and to schedule an appointment, call 217-300-5621.