This opportunity is now closed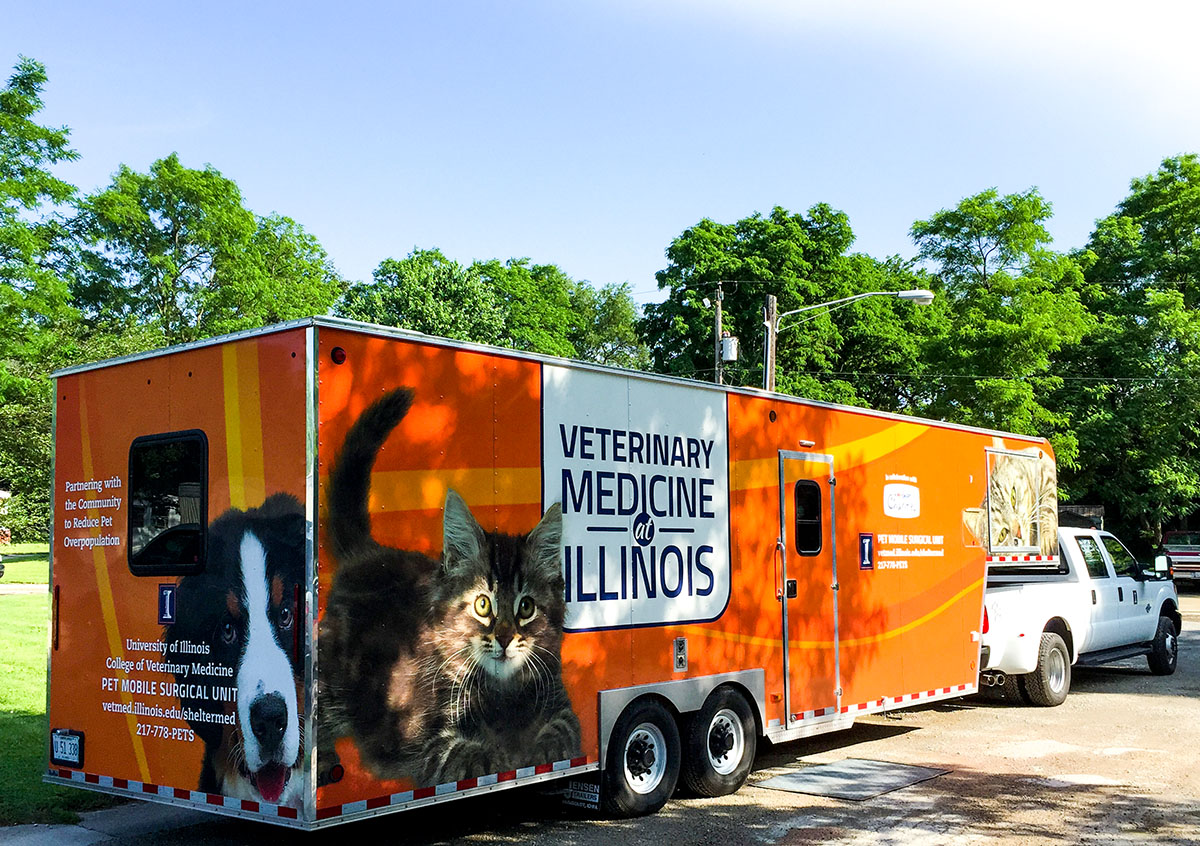 Learn more and apply
Be part of our Spay-Neuter, Community Outreach, and Shelter Medicine program and provide clinical teaching and outreach programs in the area of pet population control.
We are seeking a motivated individual who will help develop the ongoing strategy for the shelter medicine program. The successful candidate will deliver clinical service, engage in clinical and didactic teaching of professional students, interns, and residents, and contribute to the scholarly mission of the college.
The position will provide training for individuals in High Quality High Volume Spay-Neuter procedures, pet population control and some of the principles of shelter medicine. The successful candidate will be expected to provide instruction and oversight of clinical rotations for fourth-year veterinary students focused on pet sterilizations in our mobile surgical unit.
The successful candidate will be expected to participate in clinically relevant or basic science research projects, with time assignment to research and scholarship dependent on qualifications and position rank. Candidates interested in collaborative research will find ample opportunities within the University of Illinois
This service provides a great opportunity for a passionate individual to:
Shape the program to meet the needs of the college related to student learning, research and community engagement and expectations of Senate Bill 2313.
Explore new opportunities for shelter medicine in Chicago.
Expand the program to be more efficient
Explore adding a 2-week clinical rotation on Shelter Animal Population Medicine, covering topics such as biosecurity, vaccination and anthelmintic protocols, nutrition, shelter finances, and shelter management, to meet the goals of students who are interested in Shelter Medicine after graduation.
The goal of the Shelter Medicine Program at Illinois is to develop a talented pool of veterinary graduates who are well-versed in the tools available to improve the care of shelter animals and help reduce animal overpopulation. The program is actively engaged in the teaching, outreach, and research missions of the College of Veterinary Medicine and the University of Illinois.
We're Investing in Our Programs
A $12 million hospital-wide renovation and expansion project wraps up this year. Over the past six years we've added:
A 9,000 sq ft small animal surgery wing with 8 ORs, including an interventional radiology suite
A state-of-the-art linear accelerator and a new 128-slice CT to support its use
A 3T MRI
A new facility for small animal primary care, zoological medicine specialty service, and our Wildlife Medical Clinic
We Want You!
The University of Illinois College of Veterinary Medicine values work-life balance and collegiality. We are a friendly and interactive hospital, and we seek new colleagues who excel clinically and academically while having fun at work and building strong relationships with coworkers.
JOIN OUR SUPPORTIVE AND INCLUSIVE COMMUNITY
Together we create a workplace culture that fosters respect, inclusion, trust, and support for personal and professional growth. The more diverse our community, the stronger we are. We practice compassion and selfcare. We celebrate successes, knowing that our most valuable assest is our people.
More About US
Boarded clinicians in 16 areas of specialization
Innovative approaches to integrated veterinary education, post-graduate veterinary education, and online learning
Collegewide research strengths in comparative and diagnostic medicine, conservation medicine and ecosystem health, environmental health and toxicology, infectious diseases, and reproductive biology
Part of a top-ranked public, land-grant university
Located in a vibrant, diverse and international community that still offers Midwestern friendliness and affordability
You will become a member of the Department of Veterinary Clinical Medicine which is currently 94 faculty strong
~ 50 residents and interns
> 500 veterinary students
The University of Illinois is an Equal Opportunity, Affirmative Action employer that recruits and hires qualified candidates without regard to race, color, religion, sex, sexual orientation, gender identity, age, national origin, disability or veteran status. For more information, visit http://go.illinois.edu/EEO. The University of Illinois conducts criminal background checks on all job candidates upon acceptance of a contingent offer. Convictions are not a bar to employment. The University of Illinois System requires candidates selected for hire to disclose any documented finding of sexual misconduct or sexual harassment and to authorize inquiries to current and former employers regarding findings of sexual misconduct or sexual harassment. For more information, visit Policy on Consideration of Sexual Misconduct in Prior Employment. As a qualifying federal contractor, the University of Illinois System uses E-Verify to verify employment eligibility.