Epilepsy is one of the most common neurologic conditions we treat as veterinarians. In dogs with idiopathic epilepsy, one-third of cases will be pharmacoresistant and remain poorly controlled, despite receiving appropri­ate drug therapies.
Additionally, there is a higher morbid­ity in veterinary patients diagnosed with epilepsy. (One published study reports a median survival time of 1.5 years in dogs following their idiopath­ic epilepsy diagnosis.)
Understanding the medications and providing clear client communica­tions with regard to expectations and management at home may be helpful to improve outcomes in patients.
This article offers helpful facts and tips for managing epileptic patients. If you have questions related to sei­zures or wish to discuss a neurologic patient, the neurology and neurosur­gery service doctors are available by calling the referral coordinator line (217-333-5311) or by email at: vthneurology@vetmed.illinois.edu.
Phenobarbital
Phenobarbital continues to be the most effective anticonvulsant in dogs (and likely cats) to reduce seizure activity. However, some owners are concerned about using the drug in their pet because they have read internet articles about side effects.
Phenobarbital's hepatoxicity side effects are dose dependent and can occur in blood levels >35 mg/dL. Phenobarbital has a narrow therapeutic index (therapeutic range is close to the toxic range), making therapeutic blood monitoring a must. Re-member to measure phenobarbital blood levels once the drug reaches a steady state (2 to 3 weeks after starting or changing the dose) and every 6 months thereafter.
When measuring phenobarbital blood levels, avoid using serum separator blood tubes, as the gel can alter the blood levels, resulting in an inaccurate result. Due to the challenges with product back orders, we have occasionally experienced difficulties in getting red top tubes without additives. Therefore, if you only have serum separator tubes available in your clinic, spin down the serum as soon as possible and move the serum into a separate plain tube to avoid inaccurate measurements.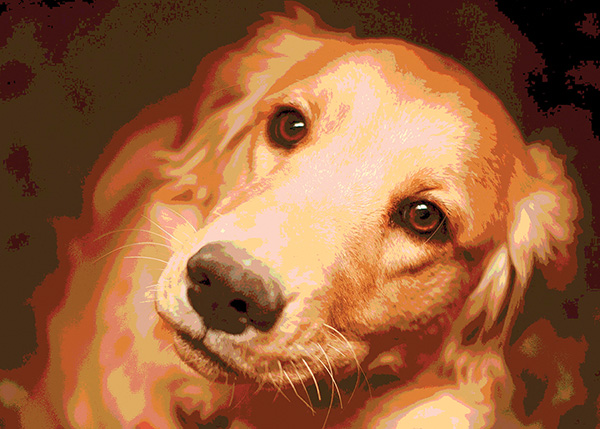 The neurology and neurosurgery service is recruiting canine patients for a study looking at a specialized MRI sequence in patients with seizures.
To be considered for the study, dogs must have been between 6 months to 6 years at the time of their first seizure and not have a history of cluster seizure activity or sta­tus epilepticus. Patients must have normal physical and neurologic examinations, no current or previous metabolic disease, and cannot be on any medications (except flea and tick preventative medications).
For any patient meeting the above inclu­sion criteria, the cost of the entire workup (bloodwork, MRI, general anesthesia, CSF collection and analysis) totaling approximately $2,300 to $2,500 will be covered by the study.
Feel free to contact us if you have a patient that may qualify for the clinical trial. We are also available for neurology consultations by telephone through the referral coordinator line (217-333-5311) or email vthneurology@vetmed.illinois.edu.
Levetiracetam (generic Keppra)
While levetiracetam is still considered to be the anticonvulsant drug with the least amount of side effects for patients, a recent study showed that 32% of patients treated with levetiracetam had a nega­tive behavior change when starting on the drug. Of those patients, about half had an underlying history of aggression. This study also noted a positive behavior change in 18% and no changes in the rest of the patients on levetiracetam.
Levetiracetam comes in two oral for­mulations: regular (immediate release) and XR (extended release). The regular formulation must be dosed every 8 hours while the extended release formulation can be dosed every 12 hours in most patients. Remember that levetiracetam extended release formulation tablets cannot be broken, preventing use in very small patients. The pills should ideally be swallowed whole rather than chewed in order to prevent the drug from being released immediately. Also, the owners may report finding the pills in the feces. This is referred to as a "ghost tablet," which is the outer shell of the XR pill without the active ingredients (which have been absorbed).
Cannabidiol (CBD)
As more and more clients are using supplemental therapies in their pets, we are seeing pet owners using cannabidiol (CBD) hoping to reduce seizure activity. While the clinical trials evaluating CBD and epilepsy are ongoing (most notably with the research group at Colorado State University), there is still no evidence that CBD decreases epilepsy by equal to or greater than 50%, which is considered the standard when evaluating anti-convul­sant treatment efficacy.
Be aware that CBD has been shown to elevate ALP (alkaline phosphatase) activity in the blood, which is important to consider in patients on concurrent hepatically metabolized medications. The regulations surrounding the legality of the use of CBD and marijuana products in veterinary practice are confusing.
While the DEA has recently moved CBD to schedule V for FDA-approved products and marijuana products are legal in Illi­nois for recreational use in people, under federal law, veterinarians are not legally allowed to administer, recommend, or prescribe CBD for patients.
Feline Epilepsy
Seizures in cats can be particularly challenging to treat, due to challenges with medication compliance in this species. While phenobarbital can be used at a dose range of 1 to 3 mg/kg PO q12h, once daily dosing may be a benefit in this species. Unfortunately, potassium bromide cannot be used in cats due to the side effect of pneumonitis. Luckily, zonisamide can be administered in cats once a day at a 5 to 10 mg/kg/d oral dose.
A recent pharmacokinetic study using zonisamide in Amazon parrots at 20 to 30 mg/kg PO q12h to achieve plasma levels similar to those found in dogs.
Client Communications
Clear communication with clients about seizure medication goals and how to handle emergencies is important to min­imize confusion and increase compli­ance. The following should be reviewed with the clients:
Goal of seizure management is to decrease seizure frequency, intensity, and/or duration as the medications will not necessarily eliminate seizures completely
Left untreated, seizures may become more frequent, more severe, and last longer, making them harder to treat
Ask the client to continue to document each seizure in a seizure log or cal­endar. Note the date, time, duration of the actual seizure, and what their pet did before and after the seizure to help determine the response to therapy and needed changes in medications.
If the pet has more than three general­ized (grand mal) seizures in a 24-hour period or one seizure lasting more than 5 minutes, an emergency evaluation by a veterinarian is required.
Determine a treatment plan for the cli­ent to follow in the event of a seizure. Some options could include:

During or immediately after a seizure: Administer a short-acting emergency medication, such as rectal diazepam or intranasal midazolam, or give an injection of levetiracetam (which could be administered by a client at home subcutaneously or intramuscularly).
Once the pet is awake and aware enough to swallow: Give an extra oral dose of the pet's maintenance anti­convulsant medication. This strategy increases the level of anticonvulsant in the blood. Potassium bromide does not work well using this method, due to that drug's long half-life.
By Devon Hague, DVM, DACVIM (Neurology)