The University of Illinois College of Veterinary Medicine and its alumni association have announced the winners of the annual awards to be presented on Thursday, October 28, as part of the Annual Fall Conference for Veterinarians.
This year, the event will recognize recipients for 2020 as well as 2021, because no awards were made last year when the pandemic forced the annual conference to a virtual platform.
Dr. Erwin Small Distinguished Alumni Award
Dr. Roger Dupuis, Class of 1971, and Dr. Christina Tran, Class of 2000, are the winners of the Dr. Erwin Small Distinguished Alumni Award for 2020 and 2021, respectively. The Small Award recognizes graduates who have excelled in their field and made significant contributions to the profession and/or the college.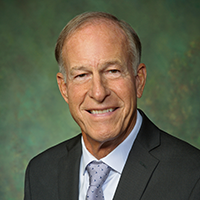 Dr. Roger Dupuis has been a stalwart presence on the college alumni association board for 27 years, including two years as president. He created the annual golf outing fundraiser that assists the organization in supporting current veterinary students. Outside his active role in the alumni association, Dr. Dupuis has devoted 50 years to veterinary practice in the Chicago suburbs, first at a clinic in Naperville and then briefly at animal hospitals in Libertyville and Antioch before opening Wheatland Animal Hospital in Naperville in 1990. Throughout this time, he has been a great mentor for young veterinarians, particularly in developing their surgical skills. He has generously supported the college not only through participating in the Companion Animal Memorial Fund but also by establishing the Dr. and Mrs. Roger Dupuis Scholarship for veterinary students in 2019.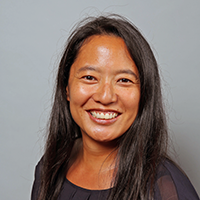 Dr. Christina Tran has been a change agent promoting diversity within veterinary medicine for more than 10 years. As a founding board member and, in 2020, the president of the Multicultural Veterinary Medical Association, Dr. Tran played a pivotal role in uniting ten organizations for underrepresented groups in the profession to call for action by AVMA and to launch a grassroots pro-diversity effort. She holds leadership positions within AVMA and the Arizona VMAs. She is currently an associate professor of practice and the lead clinical relations veterinarian at the University of Arizona College of Veterinary Medicine. She has also taught in veterinary technology programs at Portland Community College and at Purdue University College of Veterinary Medicine.
Outstanding Young Alumni Award
Dr. Marci Kirk, Class of 2011, and Dr. Paul Fedyniak, Class of 2014, have been named Outstanding Young Alumni for 2020 and 2021, respectively, for their creativity and entrepreneurship.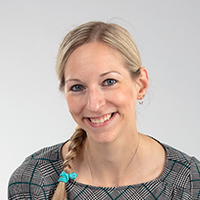 Dr. Marci Kirk worked in small animal general practice for five years after graduation. Then she joined the AVMA as assistant director for recent graduate initiatives. In this role, she has created multiple vehicles, such as the "My Veterinary Life" podcast series, to help young veterinarians advance and enhance their careers.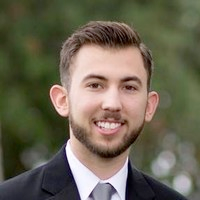 Dr. Paul Fedyniak grew up working in the Mayfair Animal Clinic in Chicago, started by his grandfather and currently owned by his father. As an Illinois veterinary student, he started his own non-profit organization, MediK9USA, to provide high-quality first-aid kits to K9 handlers in law enforcement, EMS, and the military. To date, nearly 250 medical kits have been donated.
Special Service Award
Special Service Awards will be given to Misty Croy, certified veterinary technician at the Veterinary Teaching Hospital (2020 award), and Dr. Stephen Dullard, a 1986 veterinary graduate of Iowa State University (2021 award). The Special Service Award honors an individual or organization that has made significant contributions to the advancement of the veterinary profession or to the college.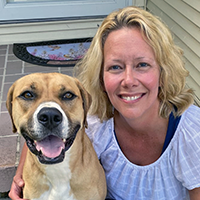 Misty Croy, CVT, initially worked as a technician in various hospital service areas before being recruited by Dr. Sandy Manfra to work in the dentistry service. For the past 14 years, Croy has skillfully guided veterinary students, delivered high-quality care for patients, and mentored veterinary and technician students as well as dentistry residents. She exemplifies the ideals of the veterinary profession.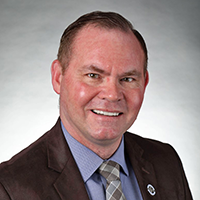 Dr. Stephen Dullard earned his veterinary degree in Iowa, but his professional life has been spent in Illinois, where he has performed outstanding leadership at the state and national levels. Just five years after graduating he bought the Ancare Mendota practice he had joined as an associate. His service to organized veterinary medicine includes years on the board, including as president, of both the American Association of Feline Practitioners and the Illinois State Veterinary Medical Association. He currently chairs the ISVMA Legislative Committee and is the vice chairman of AVMA's Political Action Committee.