Awards Presented During Homecoming Week
The University of Illinois College of Veterinary Medicine and its alumni association announced the winners of the 2018 awards, which will be presented in a private ceremony on October 11. Dr. Anne Barger, a 1996 alumna of the college, is the recipient of the Dr. Erwin Small Distinguished Alumni Award. The Small Award recognizes graduates who have excelled in their field and made significant contributions to the profession and/or the college.
Two individuals, Drs. Caitlin DeWilde and Aaron Lower, both graduates of the Illinois Class of 2009, have been named Outstanding Young Alumni for their creativity and entrepreneurship.
A Special Service Award will go to Debbie Bernardoni, long-time volunteer at the Veterinary Teaching Hospital. The Special Service Award honors an individual or organization that has made significant contributions to the advancement of the veterinary profession or to the college.
Leader, Teacher, Author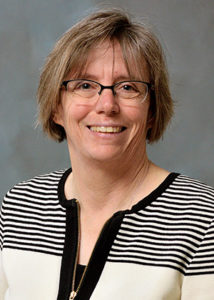 Dr. Barger earned her bachelor's, master's, and veterinary degrees at the University of Illinois and joined the college faculty in 2002. She recently received tenure as a full clinical professor, and she leads the clinical pathology service in the Veterinary Diagnostic Laboratory.
Dr. Barger has shown leadership in her specialty nationally and internationally through service, scholarship, and speaking engagements. She has served as the president of both the American College of Veterinary Pathologists and from the American Society for Veterinary Clinical Pathology. Last fall ASVCP honored her with its highest award for teaching.
Indeed, Dr. Barger is a long-time favorite with Illinois veterinary students. They have selected her for multiple college teaching awards and have invited her to speak  at the college's graduation and white coat ceremonies.
She is also a coeditor of the first edition of Small Animal CytologicDiagnosis, published by CRC Press in 2017, as well as author of other textbooks.
The Social DVM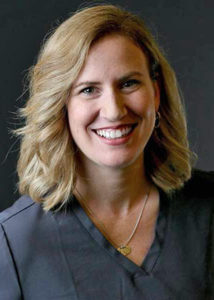 When Dr. DeWilde joined a small private practice just a few years after graduation, she drew on her tech-savvy to not only introduce computers into the business but also build a business website, implement analytics tools, and market the practice through social media channels.
She then founded a consulting firm, The Social DVM, to help other practices manage and grow their online reputations. She also created a C.E. course and online community group to help veterinarians develop their social media and marketing skills.
Dr. DeWilde currently practices at Brentwood (Mo.) Animal Hospital, where she is the medical director.
The Swine DVM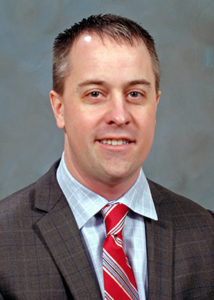 Even as a veterinary student, Dr. Lower was a standout when it came to pigs.
As a second-year student he received the American Association of Swine Veterinarians award for best student presentation at its annual meeting and was selected to serve as the first student delegate to the AASV Board of Directors. In 2014, he received the AASV's Young Veterinarian of the Year Award.
Dr. Lower is a partner in Carthage Veterinary Services in western Illinois and consults internationally in China, Canada, Denmark, and other countries. He is a frequent speaker at regional and national swine veterinary meetings.
Because he was unable to attend the October 11 awards event, he was given his award on September 29 at the annual alumni golf outing.
Exceptional Caregiving
For nearly 14 years, Debbie Bernardoni has volunteered at the University of Illinois Veterinary Teaching Hospital.
Working primarily with the rehabilitation program, Bernardoni assists professional staff in the delivery of exceptional patient care. A favorite role is guiding and encouraging dogs and other patients as they received therapy in the underwater treadmill.
In addition, Bernardoni and her husband in 2005 endowed the Exceptional Care in Veterinary Medicine scholarship, for Illinois veterinary students who show exemplary compassion for clients.