The first-ever Illinois VBMA Conference, organized by the Illinois student chapter of the Veterinary Business Management Association (VBMA), took place this past weekend. It was such a great learning experience for those of us on the executive board. We are just starting out as a board with a few new members right now, and it helped us grow together as a team of students working toward a goal.
The weekend consisted of lectures from renowned speakers talking on topics such as legislative bills that affect veterinarians, how jerks and bullies play into the workplace, how we can utilize social media for good, negotiating our first job contract, and mastering team leadership.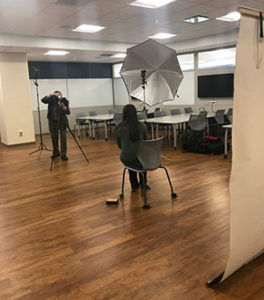 During a speed networking event, 14 practitioners described how they keep a good work-life balance while leading a successful career. The VBMA also provided free headshots to students for their LinkedIn account and business cards, as well as a resume workshop where faculty from the University generously volunteered their time to help students improve their resumes.
This weekend was so successful that the VBMA board is already starting to plan next year's conference, with the intent to make it even better. This was a life-changing experience for those of us involved in planning this 16-hour weekend conference, and we hope that those who attended feel the same after listening to so many insightful speakers.
—Shiloh Landskov, second-year veterinary student