What motivates the substantial financial commitment required to endow a veterinary scholarship?
In the case of Dr. Richard Hull, who earned his veterinary degree in his home state of Missouri, it is more than a connection to his alma mater.
"I wanted to give back to a profession that awarded me so much," Dr. Hull says. "Although it is not my motive, I believe good deeds come home to roost, and it is a good feeling to know you have helped someone."
He and his wife recently established the Dr. Richard and Mrs. Shirley Hull Scholarship Endowment Fund, which will become active once the fund is fully endowed.
When he was 13, Richard and his parents moved from his birthplace of Hannibal, Mo., to a nearby 40-acre farm with cattle, hogs, and a milk cow.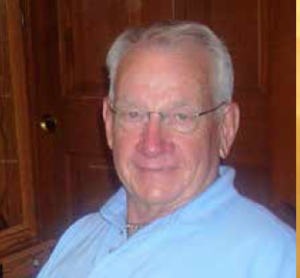 [The farm] supplemented the income of my folks to the extent that they could go ahead and send me to college," he recalls, "so it worked quite well."
After practicing briefly in Iowa after graduation, he developed an interest in pigs and a desire to be closer to his hometown. That's what led him to pig-rich Pike County, Illinois— just across the river from Hannibal—where he practiced for the next 34 years.
At that point in his life, he'd "delivered about every type of birth in cattle and pigs that was out there" and had seen most of the diseases, too. He felt a career change was in order, so when offered the position in 1992 of State Veterinarian he accepted. The next 11 years included eradicating pseudorabies in pigs and tackling both chronic wasting disease in deer and elk and West Nile virus in birds, people, and horses. He retired in 2003.
Throughout his 45-year career in Illinois, Dr. Hull developed a tight bond with the College of Veterinary Medicine. In 1999 the college and its alumni association recognized Dr. Hull's contributions to the profession with the Service Award.
The Hulls have designated their scholarship for thirdyear students with a demonstrated interest in large animal medicine to give much-needed financial help to those entering an area with a shortage of practitioners.
For current veterinary students, Dr. Hull offers this advice: "Don't concentrate all of your energy in your practice. Excel in being a good practitioner, but also get involved in organized veterinary medicine and civic affairs.
"Don't be afraid to become a leader."
By Da Yeon Eom