How to Refer a Patient
Follow these steps to refer a patient to the Veterinary Teaching Hospital in Urbana:
Phone the hospital via the direct referring lines to schedule an appointment. You may also speak with the service.
Complete the appropriate Referral Data Form and send it with the client or fax or email it before the patient arrives.
Please send us:

a copy of the medical record
the completed Referral Data Form
relevant diagnostic images
Please inform your clients that a deposit equal to one-half of the estimated cost will be required at the time of admission, and the balance of the bill must be paid in full at patient discharge.
If a specialty clinic service appointment is not immediately available, emergency referrals are possible. The client and the patient will be seen by an intern or resident who is under the supervision of the senior emergency clinician on duty.
Contacts for Referring Veterinarians
Small Animal Clinic
Large Animal Clinic
Referral Line:

217-333-5311

217-333-2001

Medical Records Phone:

217-333-5363

217-333-8100

Medical Records Fax:

217-244-9554

217-333-9796

Medical Records Email:
medrec@vetmed.illinois.edu
Referral Coordinator Email:
VTHrDVMcoor@vetmed.illinois.edu
Download the Illinois DVM mobile app from iTunes or Google Play.
Referral Data Form
Once you or the client has called to schedule the appointment, use this form when referring a patient to the Veterinary Teaching Hospital.
Mobile App for Referrers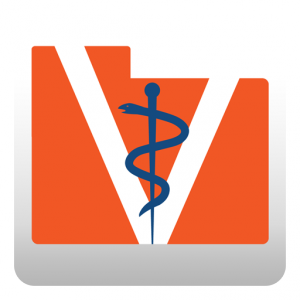 The
Illinois DVM
phone app provides a single means by which referring veterinarians can access information from both the Veterinary Diagnostic Laboratory and the Veterinary Teaching Hospital.
---
Referral Services
Choose a service area from the list below for details on faculty, capabilities, and contact information.

Anesthesiology and Pain Management

Faculty

Tamas Ambrisko, DVM, DECVA, DACVAA

Cardiac output measurement, electrical impedance tomography, cardiopulmonary physiology and pathophysiology

---

Dr. Graeme Doodnaught B.Sc. (Hons.), BVM&S, M.Sc., DES, MRCVS, DACVAA 

---

Stephanie Keating, DVM, DVSc, DACVAA

Anesthesia, pain recognition, multimodal analgesia, adjunctive pain management techniques

---

 

 Ashley Mitek, DVM, MS, DACVAA 

---

Danielle Strahl-Heldreth, DVM, MS 

Additional Staff

Teodora Hristova, DVM, Resident
Felipe Martins, DVM, Resident
Evan Emmel, DVM, Intern
Jacob Bough, CVT
Tracy Clayton, CVT
Caitlyn Cordell, CVT
Justin Lancaster, CVT, VTS (Anesthesia/Analgesia)
Kim Potempa, CVT
Elizabeth Rappleyea, CVT
Jessica Risley, CVT, VTS (Anesthesia/Analgesia)
Valerie Wasinski, CVT
Darci Winkler, CVT

Services

Individual anesthetic care to patients requiring elective or emergency surgery or extensive diagnostic procedures
Advanced anesthetic monitoring, including invasive arterial blood pressure monitoring, central venous pressure monitoring, arterial blood gas analysis, and cardiac output
Advanced and alternative pain management techniques, including epidural injection and catheterization, and ultrasound guided peripheral nerve blocks
Consultations to referring veterinarians and animal owners regarding anesthetic protocols or pain management strategies for acute and chronic pain states in all species

For Consultations Contact:

Small Animal Clinic: 217-333-5311
Large Animal Clinic: 217-333-2001
Ask for the anesthesiologist on duty.
VTHAnesthesia@vetmed.illinois.edu

Cardiology

Faculty


Ryan Fries, DVM, DACVIM (Cardiology)

Advanced cardiac imaging, interventional procedures, canine chronic valvular disease, and clinical trials.

---

Jordan Vitt, DVM, DACVIM (Cardiology)

Interventional cardiology and advanced imaging of the heart.

Additional Staff

Leah Kruckman, DVM, Resident
Jonathon Stack, DVM, Resident
Gabrielle Wallace, DVM, Resident
Katie McConnell, CVT, VTS (Cardiology)
Candice Simpson, CVT

Services

Diagnosis and treatment of heart failure, heart murmurs, arrhythmia, valvular heart disease, cardiomyopathies, congenital heart disease, and other cardiovascular diseases

Skills and Procedures

Cardiac ultrasound (echocardiogram including Color Flow Doppler) for non-invasive examination of the heart structure and function
ECG for examination of electrical activity of the heart
Holter and event monitoring for long-term evaluation of the heart rhythm in the home environment
Radiographs to examine the size and shape of the heart and lungs
Pacemaker implantation
Interventional procedures (PDA, balloon valvuloplasty, diagnostic angiography, intrahepatic shunt, vascular anomalies)

For Estimates Contact:

Clinical Coordinator:
Katie McConnell, CVT, VTS (Cardiology)
217-300-1643
VTHCardiology@vetmed.illinois.edu

Dentistry and Oral Surgery

Faculty

Katherine Kling, DVM


General and advanced small animal dentistry clinician. Part-time dentistry resident

---

Amy Somrak, MBA, DVM, DAVDC


Routine and advanced dental procedures; jaw fracture repair, management of severe feline and canine stomatitis, correction of malocclusions and evaluation and treatment of unusual oral lesions

Additional Staff

Mallory Kanwal, DVM, Resident
Misty Croy, CVT

Services

Dental prophylaxis
Routine and advanced periodontal therapy, including periodontal probing, subgingival scaling and bone grafting of deep periodontal pockets
Extractions, including closed, multi-rooted, and complicated surgical extractions.
Treatment of feline tooth resorptive lesions
Management of fractured or worn teeth including vital pulpotomy and root canal therapy, and prosthodontic crown therapy
Jaw fracture repair with interdental splints
Management of severe stomatitis
Management of unusual oral lesions, including myositis, osteomyelitis, bone sequestra, dentigerous cysts, dental caries, malocclusions, and oronasal fistulas
Oral tumor identification and treatment planning

Special capabilities

Digital dental radiography
High-speed fiberoptic dental unit
LightSpeed® endodontic technology
Osteoallograft® osteoinductive demineralized bone matrix

For Estimates Contact:

Clinical Coordinator:
Misty Croy, CVT
217-333-5859
VTHDentistry@vetmed.illinois.edu

To help us expedite your client's visit, please email or fax your patient's medical record, including recent blood work, prior to the scheduled appointment. A complete blood count and serum chemistry panel performed within the past month are required for patients age 5 years or older, or who have a history of systemic disease.

Dermatology and Otology

Faculty


Jason Pieper, DVM, MS, DACVD

Ear diseases, food allergy dermatitis, atopic dermatitis, wound healing with the aid of platelet rich plasma, pharmacokinetic interaction of fluconazole and cyclosporine

---

Clarissa Souza, DVM, MSc, PhD, DACVD

Allergic (Hypersensitivity) disorders, ear diseases, infectious diseases, autoimmune and immune-mediated dermatoses.

Additional Staff

Lara Tomich, DVM, Resident
Andrea Hernandez-Bures, DVM, Intern
Sandy Grable, CVT, VTS (Dermatology)
Miriah Guthrie, CVT

Services

Allergic skin diseases
Bacterial skin infections
Blistering skin diseases
Cushings disease
Ear diseases
Excessive skin scaling/crusting
Fungal and yeast skin infections
Hair loss, alopecia, seborrhea
Hormonal diseases
Immune-mediated skin diseases (pemphigus, lupus and others)
Nail and nail bed diseases
Parasitic skin diseases
Pruritus, itching/scratching/biting/chewing
Skin cancers
Thyroid disease

Special Capabilities

Cryosurgery for treatment of small skin tumors
Customized subcutaneous and sublingual allergen-specific immunotherapy
Dermatoscopy to evaluate skin lesions–including laser therapy
Intradermal testing to better define environmental allergies
Laser surgery to treat skin cancer and chronic skin alterations
Team approach with pathologists in diagnoses requiring interpretation of skin biopsies
Video-otoscopy to evaluate and treat ear diseases including laser therapy

For Estimates Contact:

Clinical Coordinator:
Sandy Grable, CVT, VTS (Dermatology)
217-244-8303
VTHDerm@vetmed.illinois.edu

For allergen orders, call 217-333-5377, or visit go.illinois.edu/allergy

Emergency and Critical Care – Open 24 hours a day, 365 days a year

Faculty


Meghan Fick, DVM, DACVECC

---


Jenica Haraschak, DVM, DACVECC

ER and Critical Care

---

Eric Ledesma, DVM


---




Caroline Tonozzi, DVM, DACVECC


ER and Critical Care

ECC/ICU Staff

Ronald Goncalves, DVM, Resident
Tyler Johnson, DVM, Resident
Amanda Spillane, DVM, Resident
Hannah Bray, CVT
Sabrina Brooke, CVT
Morgan Calvert, CVT
Kristina Donze, CVT, VTS (ECC)
Lena Fatheree, CVT
Nicole Fitzpatrick, CVT
Mel Fletcher, CVT
Jessica Garrett, CVT,  VTS (ECC)
Miriah Haltiwanger, CVT
Rachel Hawker, CVT
Joy Hinrichsen, CVT
Allie Hogan, CVT
Alex Lore
Alysha McDaniel, CVT
Lisa Miller, CVT
Krystal Newberry, CVT
Cameron Otis, CVT
Abbie Peterson
Megan Rader, CVT
Shelby Routh, CVT
Jill Sackville, CVT
Casey Saindon, CVT
Amber Schnepp, CVT
Abby Schraeder, CVT, VTS (ECC)
Lydia Smith, CVT
Mel Thornton, CVT
Adaline Totka, CVT
Kayla VanWassenhove, CVT

Services

24-hour service, 365 days a year, accepting any emergency from anywhere, at any time. No referral needed.
Daily communication by fax to the referring veterinarian detailing diagnostics and treatments performed
Rapid response on-site laboratory services for blood gas analysis, electrolytes, lactate, glucose, ionized calcium and magnesium, and BUN and creatinine
State-of-the-art diagnostics and therapeutic options

Special Capabilities

Highly trained team consisting of diplomates in emergency and critical care and specialty trained technicians. We participate in clinical trials, colla-borate with human and veterinary medical professionals, and remain active in professional organizations in order to offer cutting- edge treatment options to our patients.
Continuous blood pressure monitoring, telemetry, and ECG
Continuous drug infusions, particularly for pain management
Defibrillators
Direct and indirect arterial blood pressure monitoring
Enteral and parenteral nutrition
On-site blood banking
Oxygen cages that are temperature and humidity controlled
State-of-the-art ventilation

For Estimates Contact:

Emergency Receiving:
217-333-5311
ER FAX: 217-244-7377
UIanimalER@illinois.edu

Open 24 hours a day, 365 days a year.

Referring veterinarians may call to alert the staff to incoming cases; the public may call (217-333-5300) or use our walk-in emergency clinic any time.

Equine Medicine and Surgery

Faculty

Scott Austin, DVM, MS, DACVIM-LA

Recognition and prevention of equine metabolic syndrome, wellness care and geriatric medicine

---

Jonathan H. Foreman, DVM, MS, DACVIM-LA

Internal medicine, exercise physiology, respiratory disease, neurological disease, and neonatal medicine

---

Santiago Gutierrez Nibeyro, DVM, MS, DACVS-LA, DACVSMR (Equine)

Minimally invasive procedures including upper-airway laser surgery, foot pain MRI diagnosis, lameness and orthopedic injuries, arthroscopy

---

Jordan Kirkpatrick, DVM, DACVS-LA

---

Ann Kemper, DVM

Internal Medicine

---

Lori Madsen, DVM

Equine sports medicine and lameness, pathophysiology, imaging and treatment of musculoskeletal injuries and podiatry

---

Annette McCoy, DVM, MS, PhD, DACVS

Equine surgery and lameness, genetic risk factors for developmental orthopedic disease and osteoarthritis in the horse, genetic determinants of performance in the horse

---

Matthew Stewart, BVSc, MVetClinStud, PhD, FACVSc-LA (Equine Surgery), DACVSMR-Equine

Equine surgery and lameness diagnosis, pathophysiology of joint disease and osteoarthritis

---

Pamela Wilkins, DVM, MS, PhD, DACVIM-LA, DACVECC

Equine medicine: cardiovascular and respiratory problems of the critically ill foal or horse, respiratory diseases and problems of horses, equine infectious diseases, lactate metabolism, transfusion medicine, coagulation parameters, and bacterial blood cultures in foals and adult horses as indicators of disease severity and prognosis

Additional Staff

Ilana Glasberg, DVM, Resident
Sarah Gray, DVM, Resident
Alessandro Migliorisi, DVM, Resident
Kathryn Slaughter-Mehfoud, DVM, Resident
Rebecca Bishop, DVM, Intern
Suzanne Ford, DVM, Intern
Yamilka Lago, DVM, Intern
Ashley Parsley, DVM, Intern
Adrienne Rhodes, DVM, Intern
Brittany Biehl, CVT
Olivia Downs, CVT
Chelsea Foil, CVT
Ashley Jiles, CVT
Celeste Kappes, CVT
Merinda Venatta, CVT
Jeanice Wiard, BS, CVT

Services

Cardiology
Dentistry
Dermatology
Digital radiology, ultrasound, nuclear imaging, computed tomography, and high-field MRI
Extracorporeal shock wave therapy
General surgery
High-speed treadmill examinations
Internal medicine
Lameness and lameness locator system
Mare and stallion fertility evaluation
Minimally invasive and laser surgery
Neurology
Oncology
Ophthalmology
Reproductive surgery
Therapeutic shoeing
Video endoscopy equipment for upper respiratory, urinary tract, and stomach, including dynamic endoscopy

Special Interests

Arthroscopy
Colic
Critical care
Emergency medicine and surgery
Exercise physiology
Forensic detection of drugs
Infectious disease
Lameness diagnosis and treatment
Long-bone fracture repair
Neonatal medicine
Neurological disease
Osteoarthritis
Poor performance
Respiratory disease
Upper-airway surgery

Special Capabilities

24-hour emergency medicine and surgery care
24-hour equine adult and foal critical care
Vet-MR Grande unit, capable of imaging the neck, head/brain, and lower extremities of horses; clear and concise diagnosis of deep digital flexor tendon tears; navicular syndrome; palmar foot pain; bone cysts; bone fractures; dedicated anesthesia and monitoring in MR unit
Two equine surgery suites with modern surgery tables and padded recovery rooms
Pulmonary function testing
Lameness locator system that objectively identifies lameness in the horse
Acupuncture
Over ground endoscopy
Biologic therapies for orthopedic applications
Minimally invasive coil embolization for guttural pouch mycosis
Transvenous electrical cardioversion for atrial fibrillation

For Emergencies, Admissions, Consultations, and Appointments Contact:

217-333-2001
VTHEquine@vetmed.illinois.edu

Emergency admissions accepted 24 hours a day, 7 days a week, including all holidays.


Exotics and Zoological Medicine

Faculty

Krista Keller, DVM, DACZM

---

Samantha Sander, DVM, DACZM


---


Kenneth Welle, DVM, ABVP (Avian)

Avian and exotic animal medicine and surgery, board certified in avian medicine

Additional Staff

Lauren Kane, DVM, Resident
Michael McEntire, DVM, Resident
Julie Sheldon, DVM, Resident
Joanna Webb, DVM, Resident
Kim Byrne, CVT
Jennifer Trail, CVT

Services

Wellness examinations
Husbandry consultations
Complete diagnostics and comprehensive medicine
Spay/neuter and other soft tissue and orthopedic surgeries

Special Capabilities

Zoological medicine clinicians work with the hospital's 24-hour emergency service and other specialties to provide complete care for exotic pets
After-hours diagnostics
Intensive care for exotic pets: incubator, oxygen support, fluid therapy, nutrition support, access to full medication dispensary for exotics
Radiologists, ophthalmologists, surgical specialists trained in exotic care
Real-time diagnostic testing, including hematology, radiology, cytology
Advanced diagnostic imaging: CT, MRI, digital radiography

For Estimates Contact:

Clinical Coordinator:
Kim Byrne, CVT, 217-265-6437
VTHZooMed@vetmed.illinois.edu

Wildlife Medical Clinic

217-244-1195

Food Animal Reproduction Medicine Services

Faculty


Edgar Garrett, DVM, MS, DACT

Primary focus on cattle and dairy goats with an emphasis on production-limiting diseases including lameness, mastitis control, and nutrition-related metabolic disorders

---


Andy Hubner, DVM


Dairy herd health and production

---


Thomas Lowery, DVM

Prevention medicine techniques and proper treatment protocols

---


Tessa Marshall, BVSc, MS, DABVP (Dairy Practice)

Interested in food animal medicine and surgery with a focus in dairy and small ruminant/camelid herd health.

---

Suzanna Storms, DVM

Additional Staff

Phillip Peixo, DVM, Resident
Brittany Biehl, CVT
Betsy Laurence, CVT
Amy Saupe, CVT
Shawn Stevens, CVT
Merinda Venatta, CVT
Jeannie Wiard, BS, CVT

Services

Pregnancy diagnosis including ultrasound examination
Reproduction: artificial insemination; laparoscopic artificial insemination in sheep goats and deer; embryo transfer; follicular aspiration
Breading soundness examination for bulls, rams, and bucks
Routine process procedures (e.g. vaccination, deworming, castration, dehorning) on farm or at the clinic
On farm services for medical problems and minor surgery
Routine hoof trimming and lameness evaluation including x-ray capability in the clinic
Diagnosis and treatment of individual animal disease for all species
Disease outbreak investigation
Heard performance evaluation and nutrition consultation
Parasite control programs
Emergency services
Species: Cattle, beef and dairy; sheep; goats; deer; swine; and camelids
See also, Theriogenology below

For Emergencies/ Consultations/Appointments, Contact:

Large Animal Clinic Front Desk for in-house or ambulatory appointments: 217-333-2001

Clinical Coordinator:
Amy Saupe, CVT
217-265-6750
VTHFoodAnMed@vetmed.illinois.edu

Farrier

Farriers


Diego Almeida, CJF EE, FE (AFA Forging Endorsement)


Training farriers; ensuring and delivering excellent farrier service

---

Mitch Gardner

---


Linda Markert, CF

---

Donnie Perkinson

---


Steve Sermersheim, CJF TE, AWCF

Advanced therapeutic horseshoeing; associate of Great Britain's Worshipful Company of Farriers

Services

Shoes: Hand-made steel, aluminum, steel therapeutic, aluminum therapeutic, glue-on, glue-on therapeutic
Trimming
Pads: Therapeutic and Pour-In
Glue Patch
Crack Repair
Treatment Plate
Foal Extension

For estimates, call

217-300-5508.

Imaging Services

Faculty

Cintia Oliveira, DVM, MS, DACVR



Additional Staff

Susan Hartman, RT(R)CT, Senior Imaging Specialist
Kayla Hasselbring, CVT
Taylor Kauffman, CVT
Dallas McCormick, CVT
Melinda Smith, CVT
Megan Vite, CVT
Stephanie Walker, CVT

Services

Computed Tomography (CT) for small and large animals
Digital Radiography
Magnetic Resonance Imaging (3T MRI) for small and large animal
Nuclear Medicine
Ultrasonography

Special Capabilities

Awake CT imaging of cats
CT equine sinus diseases, neurological issues, orthopedic concerns and foal thoracic pathologies
High-field (3T) MRI, able to accommodate scanning of equine brain and sinus, limited upper cervical and extremities regions
Picture Archival Capture System (PACS)

To request digital copies of diagnostic images, please contact Medical Records at 217-333-5363 or medrec@vetmed.illinois.edu.

To set up direct access to our digital image system so that you can review your patient's diagnostic images, please contact Medical Records at 217-333-5363

Clinical Coordinator:

Susan Hartman, RT(R)CT, 217-840-4768
VTHImaging@vetmed.illinois.edu

 

Internal Medicine (Small Animal)

Faculty


Arnon Gal, DVM, PhD, DACVIM-SAIM, DACVP

---


Kimberly Hooi, BVSc, DACVIM-SAIM

---


Jennifer Reinhart, DVM, PhD, DACVIM-SAIM, DACVCP

Pharmacology, endocrinology

---


Marcella D. Ridgway, VMD, MS, DACVIM-SA

Gastrointestinal disorders, respiratory disease, infectious disease

---

 David Williams, MA, VetMB, PhD, DACVIM-SA, DECVIM-CA

Investigation into a recently recognized idiopathic chronic enteropathy common in aging cats

Additional Staff

Rebekah Brown, DVM, Resident
Nicole Laia, DVM, Resident
Matthew Tonero, DVM, Resident
Enrico Carluen, DVM, Rotating Intern
Denver Coleman, DVM, MS, Rotating Intern
Keaton Schmidt, DVM, Rotating Intern
Cheslsey Tournade, DVM, Rotating Intern
Alexandra Troiano, DVM, MS, Rotating Intern
Kelsey Trumpp, DVM, Rotating Intern
Emily Vincent, DVM, Rotating Intern
Carrie Bubb, CVT
Sara Roy, CVT

Services

Endocrinology
Gastroenterology
Hematology
Rhinolaryngology & Pulmonology
Urology

Special Interests

Blastomycosis
Chronic renal disease
Diabetes mellitus
Feline hyperthyroidism
Infectious disease
Inflammatory disease
Liver and gallbladder disease
Lower urinary tract disorders
Respiratory Disease
Small intestinal and pancreatic disease

Special Capabilities

For Estimates Contact:

Clinical Coordinator:
Sara Roy, CVT
217-244-1201
Please call 217-333-5311 for consultations

Laboratory Services

Neurology and Neurosurgery

Faculty

Kari Foss, DVM, MS, DACVIM (Neurology)

Diagnosis and treatment of diseases of the spinal cord and brain with special interest in advanced neuroimaging of intracranial disease

---

Devon Wallis Hague, DVM, DACVIM (Neurology)

Comprehensive neuro diagnostics; advanced medical and surgical treatment of disorders of the spinal cord, brain, and neuromuscular system, such disc disease, meningitis and seizures

Additional Staff

Caroline Fallon, DVM, Resident
Francisco Guevara, DVM, Resident
Rachel Lampe, DVM, Resident
Hilary Levitin, DVM, Resident
Lindsey Graham, DVM, Intern
Lindsey Crowner, CVT
Denise Weber, CVT

Services

The neurology service provides comprehensive diagnostic testing along with advanced medical and surgical treatment options for animals with disorders of the spinal cord, brain, and neuromuscular system
Compassionate care for neurological patients and their families is of utmost importance to the neurology team

Special Capabilities

Brain and spinal surgery
Cerebrospinal fluid collection and analysis
Computed tomography (CT)
Electrodiagnostics, including electroencephalogram (EEG), brainstem auditory evoked reflex/potential (BAER), electromyography (EMG), nerve conduction velocity (NCV)
Magnetic resonance imaging (MRI)

Special Interests

Intervertebral disc disease
Spinal cord disease
Congenital malformations
Tumors of the nervous system
Inflammation of the central nervous system
Seizures
Neuromuscular disorders
Neurosurgery

For Estimates Contact:

Clinical Coordinator:
Denise Weber, CVT
217-300-0484
VTHNeurology@vetmed.illinois.edu

To help us expedite your client's visit, please email or fax your patient's medical record, including all recent lab work, prior to the scheduled appointment. Medical records can be emailed to VTHNeurology@vetmed.illinois.edu or faxed to 217-244-9554 (ATTN: Neurology).

Oncology

Faculty


Timothy M. Fan, DVM, PhD, DACVIM (Oncology, Small Animal Internal Medicine)

Investigating novel therapies and drug delivery strategies developed from basic science laboratories for improving the treatment of tumors shared between dogs and human beings, with emphasis on bone, brain and blood cancers

---


Laura D. Garrett, DVM, DACVIM (Oncology)

Providing clinical service and teaching with emphasis on advanced cancer therapies and communication with pet owners, and referring veterinarians

---


Alycen Lundberg, DVM, DACVIM (Oncology), PhD Candidate

Advanced diagnostic and treatment plans tailored to each patient; novel anti-cancer drug development for the treatment of oral squamous cell carcinoma in cats

---


Kimberly Selting, DVM, MS, DACVIM (Oncology), DACVR (Radiation Oncology)

Precise delivery of radiation therapy, the interaction of radiation, chemo- and immunotherapy, and effects of radiation on the tissue around tumor cells

Additional Staff

Matthew Berry, DVM, Resident
Mark Byrum, DVM, Resident
Alison Masyr, DVM, Resident
Sunny Kao, DVM Resident
Jennifer Yee, DVM, Radiation Oncology Intern
Jenny Byrd, CVT
Tara Dolbert, CVT
Darleen Drake, CVT
Becca Guess, CVT
Rebecca Kamerer, CVT
Ashley Wetzel, CVT

Services

Complete clinical staging and diagnosis of common tumor types affecting dogs and cats, including the use of advanced imaging modalities such as spiral computed tomography
Client education regarding treatment choices, including surgical resection, systemic chemotherapy, immunotherapy (melanoma vaccine), and novel targeted therapies for the management of tumor-bearing companion animals
State-of-the-art radiation therapy (Variant True Beam) which conforms to the tumor and avoids normal tissue (including IMRT, VMAT, and stereotactic radiotherapy, as well as strontium plesiotherapy)

Special Capabilities

Cooperating with the National Cancer Institute to evaluate novel anticancer drugs to treat tumor-bearing dogs
Active clinical and basic research programs focused on cancer biology and discovery of novel agents to treat tumor-bearing dogs and cats
Advanced radiological equipment to assess bone health
Computerized pressure-sensing gait analysis equipment to evaluate pain in dogs with appendicular osteosarcoma

For Estimates Contact:

Clinical Coordinator:
Jenny Byrd, CVT
217-265-4977
VTHOncology@vetmed.illinois.edu

For Clinical Trials Contact:

Coordinator:
Rebecca Kamerer, CVT
217-300-6453
rmoss81@illinois.edu

Ophthalmology

Faculty

Kathryn Fleming, DVM, PhD, DACVO

Additional Staff

Sophie Rajotte, DVM, Resident
Tatiane Villar, DVM, Resident
Shari Poruba, CVT
Lorri Zoch, CVT

Services

Comprehensive eye care for all patients, including small, large and exotic animals

Special Interests

Cataract and cataract surgery
Corneal ulcers
Dry-eye
Glaucoma
Eyelid diseases and defects
Hereditary eye disease
Equine ophthalmology
Amniotic membrane graft
Corneal transplant
Ocular surface reconstruction

Special Capabilities

Endolaser treatment for glaucoma
Phacoemulsification for cataract removal
Corneal grafts and transplants
Cyclosporine implants in horses
Electroretinography
Episcleral Cyclosporine implant for dry eye
High-frequency ocular ultrasound
Iris cyst ablation

For Estimates/Appointments, Contact:

Clinical Coordinators:
Shari Poruba, CVT, or Lorri Zoch, CVT
217-333-5374
Vet-eyes@illinois.edu

Medication Dispensary

Pharmacists


Lauren Forsythe, PharmD, DICVP, FSVHP

Medication Dispensary Technicians

Jenny Chen, CPhT
Linda Glynn, CPhT

The University of Illinois Veterinary Teaching Hospital Pharmacy is a full-service hospital medication dispensary that fills prescriptions, provides intravenous admixture service, formulates and prepares compounded medications, and advises on dosages and pharmacy calculations.

The medication dispensary serves as a resource for clinicians, staff, and students and is actively involved in clinical research studies. Hospitalized patients are provided 24-hour service through an automated dispensing system and through faculty/interns/residents as needed. Medications may be dispensed to clients only for conditions currently being treated by hospital clinicians.

Hours

8:00 a.m. to 6:00 p.m., Monday through Friday
8:00 a.m. to 12:00 noon, Saturday

For Consultations Contact:

Pharmacist on Duty
217-333-5329
VTHPharmacy@vetmed.illinois.edu

Rehabilitation

Faculty


Tisha A.M. Harper, DVM, MS, DACVS-SA, DACVSMR, CCRP*

General orthopedic and neurosurgery, stifle and elbow diseases, arthroscopy and fracture repair, arthrodesis, tendon repair, hemilaminectomies, ventral slots, spinal fractures, lumbosacral disease, and other selected neurological procedures. Special interest in rehabilitative therapies.


Catherine Foreman-Hesterberg, DVM

Chiropractic Services

---

Rehabilitation Specialists


Carrie Chandler-Harrison, CVT, CCRP*

Individualized rehabilitation evaluation and therapeutic treatment plans


Kim Knap, BS, CVT, CCRP*

Individualized rehabilitation evaluation and therapeutic treatment plans

* CCRP, Certified Canine Rehabilitation Practitioner

Services

Aquatic therapy (swimming and underwater treadmill)
Cart and/or wheelchair fitting/adjustment
Chiropractic
Electrical stimulation
Evaluations
Local hot and cold therapy
Passive range of motion exercises
Platelet rich plasma injections
Pulsed signal therapy
Soft tissue massage
Tailored home exercises
Therapeutic exercise
Therapeutic laser
Therapeutic ultrasound therapy
Weight management

Special Capabilities

Athletic conditioning
Chronic DJD
Dogs with chronic or neurologic conditions
Post-operative patients

For Estimates/Appointments, Contact:

Clinical Coordinator:
Kim Knap, BS, CVT, CCRP or Carrie Chandler-Harrison, CVT, CCRP
217-265-5314
VTHRehab@vetmed.illinois.edu

We make every effort to accommodate the pet owner's schedule and can typically see all appointments for an evaluation within 3 to 5 days. We are happy to develop rehabilitation treatment plans for your postoperative, acute, and chronic orthopedic and neurological cases.

Shelter Medicine


Anthony Cappa, DVM


---


Olivia Swailes, DVM

Additional Staff

Monica Ramirez Hernandez, MVZ, Intern
Kristen Ragusa, CVT
Heather Soder, CVT

Services for Veterinary Practitioners

Private practitioners interested in learning about shelter medicine, high-quality/high-volume spay/neuter, and pediatric sterilization can spend time with the Shelter Medicine Program learning those techniques.

Our faculty are also available for consultation regarding shelter protocols, including infectious disease management and prevention, sanitation and behavioral enrichment.

For Consultations:

217-778-PETS / 217-778-7387
VTHsheltermed@vetmed.illinois.edu

Surgery (Small Animal)

Faculty


Tisha A.M. Harper, DVM, MS, DACVS-SA, DACVSMR, CCRP*

General orthopedic and neurosurgery, stifle and elbow diseases, arthroscopy and fracture repair, hemilaminectomies, ventral slots, spinal fractures, lumbosacral disease, and other neurological procedures. Special interest in rehabilitative therapies.

---

Danielle Marturello, DVM, MS, DACVS-SA

---

Clara Moran, DVM, MS, DACVS-SA

---


Heidi Phillips, VMD, DACVS-SA

General soft tissue surgery, including thoracic and abdominal surgery, oncologic surgery, and reconstructive surgery. Specialized soft tissue surgery, including advanced urinary tract surgery, renal transplantation, microsurgery, and minimally invasive surgery. Neurological surgery, including that of the cervical and thoracolumbar spine.

---

Jacqui Scott, DVSc, DACVS-SA, MANZCVSc (Small Animal Surgery Chapter)

Additional Staff

Jacqueline Cavalcanti, DVM, Resident
Kyle Chu, DVM, Resident
Hadley Gleason, DVM, Resident
Allison Putterman, DVM, Resident
Ava Song, DVM, Intern
Jennifer Kuzminsky, DVM, MS, Intern
Janell Burke, CVT
Carli Burris, CVT
Carrie Chandler-Harrison, CVT, CCRP*
Rachel Dorney, CVT (Soft Tissue)
Amanda Green, CVT
Kim Knap, BS, CVT, CCRP*
Kellie Lecher, CVT (Orthopedics)
Carrie Palmer, CVT
Dana Robeck, CVT
Amanda Widick, CVT (OR)

* CCRP, Certified Canine Rehabilitation Practitioner

Orthopedics and Neurosurgery

Special Interests

Angular limb deformities
Arthroscopic joint exploration
Canine hip dysplasia
Cranial cruciate ligament disease
Degenerative joint disease
Diseases of the elbow and shoulder
Fracture repair

Special Capabilities

C-arm radiology during surgery
Fluoroscopy-guided fracture repair
Locking plate fracture fixation
Platelet Rich Plasma

Soft Tissue/Oncologic Surgery

Common soft tissue surgeries and special capabilities include:

Head and neck surgery

Total ear canal ablation (TECA)
Salivary gland removal for salivary mucocele
Thyroid and parathyroid surgery
Brachycephalic airway surgery including the LATE procedure
Laryngeal paralysis arytenoid lateralization
Rostral maxillectomy
Mandibulectomy

Thoracic tissue and organ surgery

Lung lobectomy
Cardiac surgery such as patent ductus arteriosus (PDA)
Persistent right aortic arch (PRAA)
Thymoma and other mass removal

Abdominal tissue and organ surgery

Hernia repair
Liver lobectomy
GDV and gastropexy
Gastric, small intestinal, and colonic surgery
Rectal and anal surgery
Perianal, perineal, and anal sac surgery
Splenectomy
Pancreatic surgery
Kidney and ureteral surgery
Cystotomy
Urethrostomy
Advanced urinary tract surgery including microsurgery and SUB placement

Skin and reconstructive surgery for wounds and mass removal

Mast cell tumors, carcinomas, sarcomas, melanoma, and others
Hemipelvectomy

Minimally invasive surgery
Thoracoscopy

Pericardectomy or pericardial window

Laparoscopy

Ovariectomy
Cryptorchiectomy
Prophylactic gastropexy
Liver and other tissue biopsy
Laparoscopic-assisted intestinal surgery and cystotomy

For Estimates, Contact:

Orthopedic and Neurosurgery:
Clinical Coordinator:
Kellie Lecher, CVT
217-265-5533

Soft Tissue and Oncologic Surgery:
Clinical Coordinator:
Rachel Dorney, CVT
217-333-6808
VTHSoftTissueSurg@vetmed.illinois.edu

Theriogenology (Reproduction)

Equine Theriogenology Faculty


Igor Canisso, DVM, MSc, PhD, DACT, DECAR

Theriogenology, equine emphasis

---

Additional Staff

Giorgia Podico, DVM, Resident
Claire Kaplan, Assistant

Equine Services

Artificial insemination
Control of sexual behavior of mares and stallions
Foaling management
Manage of high-risk pregnancies
Consult on abortion and outbreaks
Stallion conditioning for breeding shed
Management of low fertility stallions and mares
Embryo transfer
Semen collection, evaluation, and shipping
Semen freezing and testing
Epididymal semen college and freezing
Breeding soundness evaluation of mares and stallions
Investigation of poor athletic performance
Dystocia managment
Management of post-partum complications

FARMS Theriogenology

---

Additional Staff

Phillip Peixo, DVM, Resident

Bovine Services

Herd reproduction record analysis and consultation, including nutritional and cow comfort
Immunization schedules to maximize reproduction
In vitro fertilization
Ovum pick-up techniques
Synchronized breeding programs

Small Animal Ruminant Services (Sheep, Goats, and Deer)

Laproscopic AI
Herd health plans
Fetal sexing and counting
Pregnancy exams
Sync programs
Infertility workup

For Emergencies/Consultations/Appointments, Contact:

Large Animal Clinic, 217-333-2001
---
The Patient Care Team
The team of caregivers will be directed by a faculty member to provide exceptional care for the patient. Faculty members have received advanced training and, in most cases, board certification from specialty organizations. Other members of the team may include:
Residents in training for board certification;
Interns engaged in postdoctoral training;
Certified veterinary technicians, veterinary assistants, and veterinary technician students;
Professional veterinary students.
Please understand that in addition to their clinical service, faculty members also have teaching, research, and administrative responsibilities. Therefore, referrals must be made with the faculty member assigned to clinical duty at the time the animal is presented. This is true even if you've spoken with another faculty member by phone and he/she has encouraged you to refer a case.
Although the clinicians on duty during your patient's visit may vary, we strive for close communication among the staff and complete medical records to enable us to provide continuity of care.
Communication Regarding Cases
A preliminary contact report will be sent to you after your referral patient has been examined, or the case clinician may contact you by phone.
As the referring veterinarian, you will receive a final written report after the patient is discharged.
Please contact the clinical coordinator for the service (identified in the directory above on this page) if you have questions about the diagnostic and treatment plans or estimated costs for referred patients.
If you wish to be contacted by e-mail, please send your e-mail address to: medrec@vetmed.illinois.edu.