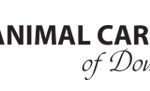 Website Animal Care Center of Downers Grove
FULL-TIME Associate Veterinarian opening at Animal Care Center of Downers Grove located in Downers Grove, IL.
We are seeking a FULL-TIME Associate Veterinarian to join our fun, hardworking, compassionate team. Looking for a home and work life balance? We have flexible doctor scheduling to fit around your needs!
Our practice stresses high quality medicine and surgery in our full-service facility. The Animal Care Center of Downers Grove is a dynamic veterinary center that provides all aspects of pet care. We offer veterinary medicine and surgical services, boarding, grooming, and training for your furry friends. We also care for small mammals. Our mission is to provide convenient and compassionate care to our clients, both long standing and new! Our team of veterinarians, patient care technicians and assistants, and client service representatives work together to provide the best care possible for our clients and their pets. Mentorship programs are available for any level of veterinarian. We encourage growth from within for all our team and provide training and guidance to help with career advancement. 
About our hospital:
Routine & advanced surgery
Dental radiology
Tonometry
Ultrasound
In-house lab
Class IV laser 
Benefits:
Competitive Salary
Vacation/sick paid time off
Flexible schedule
401(K) with company match
Health, Dental, Vision
Paid dues/fees for AVMA, CVMA, State License and DEA
Paid Continuing Education
Covered 100% liability insurance
 
Our vets have appeared on all major networks (ABC, NBC, CBS, and FOX) including Good Morning America and Animal ER Live on Nat Geo Wild! We strive to provide high quality medical and surgical services in state-of-the-art facilities while also offering a broad-spectrum of services to make our hospitals a true one stop shop for their needs of the pets in our communities. 
In addition to our myriad medical and elective services, adoption is an area of pet care that is near and dear to our hearts. our hospital donates time and space to Help Save Pets Humane Society, a non-profit rescue organization that works with multiple animal hospitals to find forever homes for deserving pets. 
At ACC Downers Grove We Strive to Provide High Quality Medical And Surgical Services In State-Of-The-Art Facilities While Also Offering A Broad-Spectrum Of Services To Make Our Hospitals A True One Stop Shop For The Needs Of The Pets In Our Communities. 
All interested candidates please apply online or submit your CV to scotti.klecka@nva.com.