The zoological and wildlife health management residency, a collaboration of the University of Illinois, Forest Preserves of Cook County, and Brookfield Zoo, seeks veterinarians who have the highest standards of scholarship and ethics committed to population health and conservation.
About the Residency
The University of Illinois College of Veterinary Medicine, in conjunction with the Forest Preserves of Cook County and Chicago Zoological Society's Brookfield Zoo, offers a three-year residency in Zoological and Wildlife Health Management.
The residency is compliant with the standards of the American College of Zoological Medicine (ACZM) and is supervised by two full-time diplomates of this college and upwards of 15 adjunct diplomates. The residency is supported by a minimum 12 full-time zoo, aquatic, exotic and wildlife veterinarians between all the facilities, as well as the professional biologists of the Forest Preserves of Cook County.
The residency is designed to integrate individual and population health evaluations from all institutions to provide clinical training that will enable the resident to become competent in free-ranging wildlife health to meet the eligibility requirements for certification in the American College of Zoological Medicine. This residency runs simultaneously with the Illinois Zoological and Aquatic Animal Residency and the Illinois Zoological Companion Animal Residency.
Residents spend most of their time in Cook County and nearly all of their time in the field.
All three years are based in Chicago
Statewide travel occurs to gain experience with species not found in Cook County
Residents spend 4 to 8 weeks per year working with zoological animals at the Brookfield Zoo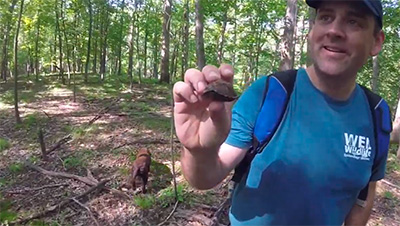 The wildlife health management resident would obtain clinical experience under the mentorship of ACZM diplomates and forest preserve biologists with a broad range of taxa including reptiles, mammals, birds, and fish. The resident plays an integral role in wildlife health management of at least nine different populations, including white-tailed deer, Blanding's turtles, red-eared sliders, soft-shelled turtles, river otters, several populations of raptors, coyote, several species of shore and aquatic birds, and various fish species.
The program includes training in research and scholarly writing and requires the completion of a non-thesis or thesis master's degree, which includes graduate-level coursework (Clinical Epidemiology and Biostatistics, Zoological Medicine Seminar, and Special Topics in Zoological Medicine) through the University of Illinois. Residents rotate and regularly interact with the University of Illinois Zoological Pathology Program, which provides primary service to the institutions based in Chicago.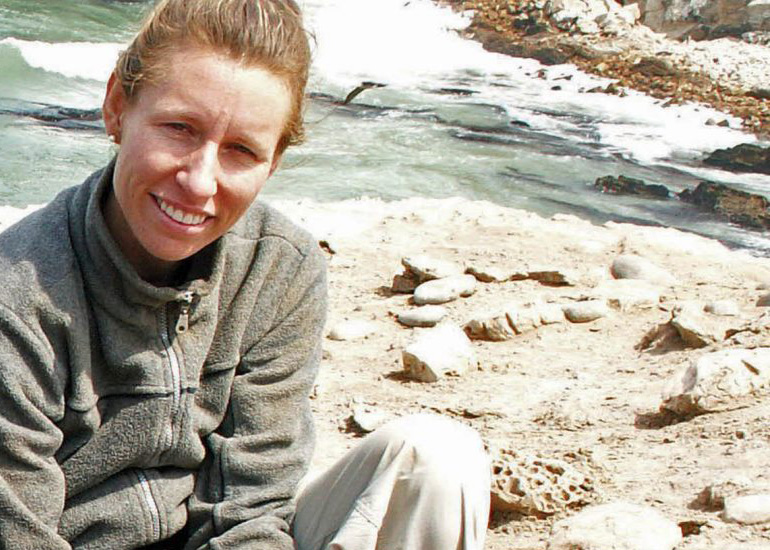 Primarily emphasizing clinical medicine, the residency will provide scientific opportunity and require scholarly activities of publication and teaching. Residents participate in bi-monthly multi-institutional journal review courses, rounds, and teaching veterinary students on clinical rotations at each facility. They will also participate in teaching some didactic course work and laboratories that are part of the veterinary curriculum.
Residents must write and submit three to five manuscripts produced in conjunction with their residency for publication to fulfill residency requirements and to receive their residency certificate at the completion of their program. At least one manuscript must be an original research project which meets the non-thesis manuscript-based master's degree guidelines and will be selected with input from veterinary mentors.
Funding is provided to attend and present at a continuing education conference annually as well as one-time attendance at the ACZM preparatory course.
The position starts in mid-July every third year with annual re-appointment for a maximum of three years based on performance. Wildlife health management residents will be employed by the College of Veterinary Medicine and compensated on a scale of standard residency programs, which includes benefits with vacation and sick leave accruing monthly. For current annual salaries, please see the listing in the Veterinary Internship and Residency Matching Program.
Applicants must hold a DVM from an AVMA-accredited program and have minimally completed a one-year internship or equivalent practice experience. Licensure to practice or eligibility for licensure in Illinois is needed to apply, with full licensure required before beginning the second year of the residency.
Interested candidates are encouraged to contact us with any questions that are not answered by the Veterinary Internship and Residency Matching Program description.
---
---
For more information, contact the following individuals:
ACZM Mentors
Matt Allender, DVM, PhD, Dipl. ACZM – Residency Director mcallend@illinois.edu
Copper Aitken-Palmer, DVM, PhD, Dipl. ACZM
Michelle Borsdorf, DVM, Dipl. ACZM
Sathya Chinnadurai, DVM, MS, Dipl. ACZM, Dipl. ACVA, Dipl. ACAW
Katie Delk, DVM, Dipl. ACZM
Jennifer Langan, DVM, Dipl. ACZM Jennifer.Langan@CZS.org
Judilee Marrow, DVM, Dipl. ACZM
Lily Parkinson, DVM, Dipl. ACZM, Dip. ACVECC
Samantha Sander, DVM, Dipl. ACZM sjs11illinois.edu
Karisa Tang, DVM, MS, Dipl. ACZM ktang@sheddaquarium.org
Additional Mentors
Stephany Lewis, DVM
Tom Meehan, DVM
Matt O'Connor, DVM, MPVM
Will Sander, DVM, MPH, Dipl. ACVPM
About the Forest Preserves of Cook County
Leaders in Cook County recognized the need for population management of wildlife in the early 1900s. They established the Forest Preserves of Cook County more than 100 years ago with the goal of protecting and preserving public open spaces and regional wildlife.
Today, with over 70,000 acres, Cook County contains one of the oldest and largest forest preserve districts in the United States. Thanks to broad wildlife conservation efforts, several local species' population numbers are stable or increasing. However, the changes in landscape features, species composition, human population size and emerging diseases continue to threaten the health and populations of local wildlife species.
Alanscottwalker, CC BY-SA 3.0, via Wikimedia Commons