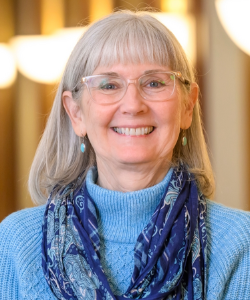 Schantz, Susan L
Professor, Comparative Biosciences
Director, Neuroscience Program

Beckman Institute for Advanced Science and Technology
405 N Mathews
M/C 251
Urbana
,
IL
61801
Education
PhD, University of Wisconsin
BA, University of Wisconsin
Poon, E., Monaikul, S., Kostyniak, PJ, Chi, LH, Schantz, SL and Sable, HJ. (2013) Developmental exposure to polychlorinated bihphenyls reduces amphetamine behavioral sensitization in Long Evans Rats. Neurotoxicology and Teratology 38:6-12.

Neese, S.L., Bandara, S.B.., Doerge, D.R., Woodling, K.A., Andrade, J.E., Helferich, W.G., Korol, D.L., Schantz, S.L. (2012). Effects of multiple daily genistein doses on executive function in middle-aged rats. Neurotoxicology and Teratology, 34, 187-195.

Paule, M.G., Green, L., Myerson, J., Alvarado, M., Bachevalier, J., Schneider, J.S. and Schantz, S.L. (2012) Behavioral toxicology of cognition: Extrapolation from experimental animal models to humans. Neurotoxicology and Teratology; 34:263-73.

Poon E, Powers BE, McAlonan RM, Ferguson DC, and Schantz, SL (2011) Effects of developmental exposure to polychlorinated biphenyls and/or polybrominated diphenyl ethers on cochlear function. Toxicological Sciences, 124, 161-168.

Eubig, P.A., Aguiar, A. and Schantz, S.L. (2010) Lead and PCBs as risk factors for attention deficit hyperactivity disorder. Environmental Health Perspectives, 118:1654-67.
Novel Methods to Assess the Impact of Chemicals on Child Development; a Children's Environmental Health Research Center; Role: Director of the Center and co-PI of Project 1; Funded by NIEHS and USEPA.
Botanical Estrogens: Mechanisms, Dose and Target Tissue; a Botanical Research Center; Role: Associate Director of the Center and PI of Project 3; Funded by NCCAM, NCI and ODS.
PCBs, PBDEs, Hearing Loss and Attention/Impulsivity: Mechanistic Studies in Animal Models; Role: PI; Funded by NIEHS.
Effects of PCBs and PBDEs on Three Components of Response Inhibition; K08 grant awarded to Paul Eubig; Role: Mentor; Funded by NIEHS.
Research Training Program in Environmental Toxicology; Role: Director; Funded by: NIEHS.
Society of Toxicology
Society for Neuroscience
Neurobehavioral Teratology Society
Schantz's human research involves looking for correlations between exposure and outcomes. "We always have a range of exposure in a population, and that helps us see if people with higher exposure have more adverse outcomes than people with lower exposure."