Directory Profile
Campus Directory
Profile Editors
The following people can edit this profile: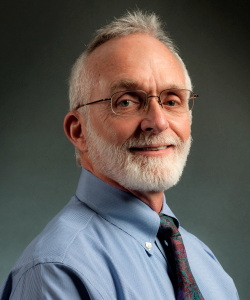 Beasley, Val Richard
Professor Emeritus of Veterinary, Wildlife, and Ecological Toxicology (Comparative Biosciences)

Address and Contact Information
College of Veterinary Medicine
2001 South Lincoln Avenue
3814 Vet Med Basic Sciences Bldg.
Urbana
,
IL
61801
Education
PhD, University of Illinois
Residency in Toxicology, University of Illinois
DVM, Purdue University
Biography
I grew up in Indiana, where I raised and cared for dogs and other pet animals including some nontraditional species. I was inspired by my science and other teachers from grade school through junior high and high school as well as in pre-veterinary training at Indiana University-Purdue University in Indianapolis. I also was a wrestler in junior high and high school, until I started working in restaurants, grocery stores and construction, and small animal practices. I benefited greatly from work at Michigan Road Animal Hospital in Indianapolis and from mentors at Purdue University School of Veterinary Medicine, as well as from my many colleagues over the years. After finishing my DVM, I practiced small animal medicine in Asbury Park, New Jersey, and in my own practice in Dayton, Ohio, for a total of six years. I was married to Victoria Nahas, an artist, in 1971, and we have two daughters, Lelah who is a PhD student in art education, and Livia who produces educational television and performs music, as well as two grand-daughters, Madeleine and Abigail.
Teaching Statement
I try to challenge and inspire students not only with ideas and possibilities, but also with needs and role models. Students tend to know what needs to be done in the world. They are looking for mentors to help them do it. They need efficient ways to sort information and ways to prioritize their efforts to address the most urgent-and especially-the most important long term needs, and to have an effective strategy to make a living as they go forward.
Courses Taught
Previous Courses Shown
Ecotoxicology
Wildlife and Ecosystem Health
Toxicology (Veterinary)
Regulatory Pharmacology and Toxicology
Analytical Toxicology
Poisons in Plants and Plant-Associated Materials
Basic Toxicology
Systems Toxicology
Envirovet
Research Interests
Mycotoxins
Cyanobacterial (blue-green algal) toxins
Pesticides
Metals
Amphibian declines
Academic Interests
Body systems toxicology
Ecotoxicology
Ecosystem health
The broader interface of society with ecological sustainability
Research Biography
Initial studies, using funding obtained by Dr. Bill Buck, mentor for my PhD and residency, and Dr. Richard Bevill, former Head of our Department, focused on the fate and effects of trichothecene mycotoxins. My PhD in this regard addressed T-2 toxin in particular. When this agent was reportedly used as a chemical warfare agent in Laos, Cambodia, Afghanistan, and Yemen, we acquired funding from the Department of Defense to answer important questions on toxin fate in the body, pathophysiologic effects culminating in circulatory shock, lesions, and rational therapeutic intervention. To establish my own research program, I worked with a terrific group of graduate students, postdoctoral researchers, colleagues, and technicians on studies of fumonisin-B1 (another mycotoxin), as well as cyanobacterial toxins, including microcystins, nodularin, anatoxin-A, and anatoxin-A(s). The cyanobacterial toxin work was funded by the Department of Defense and National Institutes of Health. Other research efforts included studies of the effects of 2,4-D on dogs, citrus oil extracts and chlorpyrifos on cats, lead residues in dogs, PCB residues in domestic fowl and wild Canada geese, and heavy metals on Arctic marine mammals. The leader of the latter project with marine mammals was Dr. Todd O'Hara, now of the University of Alaska-Fairbanks. A concerted effort on the basis for amphibian declines, which has encompassed toxic, infectious, habitat, and other stressors was undertaken with the help of Drs. Lauren Brown, Chris Philips, Lucinda Johnson, Catherine Johnson, and Rebecca Cole as well as a large number of truly splendid graduate students, veterinary students, undergraduate students, and technical assistants. Funding for this work came from a wide variety of resources including the Shedd Aquarium, the University of Illinois, foundations, and the US EPA Science to Achieve Results Program. I also had a good deal of fun acting as a mentor for Dr. Matt Allender, who did his MS on infectious diseases of rattlesnakes.
Other Campus Affiliations
Affiliate, Illinois Natural History Survey of the Institute of Natural Resources Sustainability
Current Projects
In late December, 2010, presented a plenary talk on mycotoxins and phycotoxins and the fourth International Conference on Natural Toxins at Suez Canal University in Ismailia, Egypt.
Finishing manuscripts on various studies of amphibian declines.
Visiting Professor at Cornell University in Spring Semester of 2011.
Extramural lectures in 2011 at the University of Pennsylvania, the University of Wisconsin, and Purdue University.
In 2012, presented an invited lecture, entitled "Aquatic Ecotoxicology and One Health" at the Celebration of the 50th Anniversary of the Publication of Silent Spring, where she worked at Patuxent Research Refuge of US Fish & Wildlife Service in Patuxent, MD.
Joined Pennsylvania State University as Professor and Head of the Department of Veterinary and Biomedical Sciences in September, 2014.
Past Projects
Several are listed above. Envirovet has been the most important aspect of my professional career because of the quality, dedication, creativity, and hard work of the faculty members who help with the program and the quality of the individuals who enroll in the Summer courses that we collectively assemble. Envirovet has been funded by a wide variety of sources including student course fees, the Great Lakes Protection Fund, the Bay Foundation, United States Sea Grant, Dow Chemical Company, Eli Lilly and Company, the New York Community Trust, White Oak Conservation Center and Gilman International Conservation, Disney Animal Programs, the Wildlife Conservation Society, SeaWorld-Busch Gardens, the World Wildlife Fund, the Geraldine R. Dodge Foundation, the Nathan Cummings Foundation, the US Fish & Wildlife Service, and numerous smaller foundations and private donors.
Creative Works
Creativity is in the eye of the beholder. My major creative outlet has been in identifying and helping capable young and older people to get together and organize their thoughts and careers and then to take chances trying to make things better for short and long term future. I try to encourage people to act on their dreams in the world of today to work with what we have left to create a brighter future for biodiversity, domestic animals, and our fellow human beings.
Grants
Envirovet Summer Institute 2010 (Role: PI)
Several other grants to support Envirovet (Role: PI)
Honors and Awards
Beecham Award for Research Excellence, 1990
Fulbright Senior Research Scholar, Kenya, 1997
College-Wide All-Round Excellence Award, 1998
John Gunion Rutherford Memorial Lecturer, Western College of Veterinary Medicine, University of Saskatchewan, Saskatoon, Saskatchewan, Canada in 2005
A One Health Wonders article published in Journal of the AVMA in 2009
George C. Poppensiek Visiting Professorship in Global Health, College of Veterinary Medicine, Cornell University, Ithaca, New York, 2011
Selected Publications
Schwind, J. S., Gilardi, K. V. K., Beasley, V. R., Mazet, J. A. K., Smith, W. A. Advancing the One Health workforce by integrating ecosystem health practice into veterinary medical education: The Envirovet Summer Institute. In Press, 2015.
Schotthoefer, A. M., Rohr, J. R., Cole, R. A., Koehler, A. V., Johnson, C. M., Johnson, L. B., and Beasley, V. R. Effects of wetland vs. landscape variables on parasite communities of Rana pipiens: links to anthropogenic factors. Ecological Applications 21:1257-1271, 2011.
Schotthoefer, A. M., Cole, R. A., and Beasley, V. R. Parasites of the mink frog (Rana septentrionalis) from Minnesota, USA. Comparative Parasitology 76:240-246 (2009).
Rohr Jason R; Schotthoefer Anna M; Raffel Thomas R; Carrick Hunter J; Halstead Neal; Hoverman Jason T; Johnson Catherine M; Johnson Lucinda B; Lieske Camilla; Piwoni Marvin D; Schoff Patrick K; Beasley Val R, Agrochemicals increase trematode infections in a declining amphibian species. Nature; 455(7217):1235-9, 2008.
Schotthoefer Anna M; Labak K Marie; Beasley Val R, Ribeiroia ondatrae cercariae are consumed by aquatic invertebrate predators. The Journal of parasitology; 93(5):1240-3, 2007
Allender Matthew C; Mitchell Mark A; Phillips Christopher A; Gruszynski Karen; Beasley Val R, Hematology, plasma biochemistry, and antibodies to select viruses in wild-caught Eastern massasauga rattlesnakes (Sistrurus catenatus catenatus) from Illinois. Journal of Wildlife Diseases 42(1):107-14, 2006.
Beasley, V. R., Bruno, S. J., Burner, J. S., Choi, B. W., Rinehart, K. L., Koritz, G. D., and Levengood, J. M. Fate of tritiated didemnin B in mice: excretion and tissue concentrations after an intraperitoneal dose. Biopharmaceutics Drug Disposition 26:341-351 (2005).
Reeder AL, Ruiz MO, Pessier A, Brown LE, Levengood JM, Phillips CA, Wheeler MB, Warner RE, and Beasley V.R. 2004. Intersexuality and the Cricket Frog Decline: Historic and Geographic Trends Environ. Health. Perspect.: 113:261-265 (2005).
Beasley, V. R., Faeh, S. A., Wikoff, B., Eisold, J., Nichols, D., Cole, R., Schotthoefer, A. M., Staehle, C., Greenwell, M., and Brown, L. E. Risk factors and the decline of the northern cricket frog, Acris crepitans: evidence for involvement of herbicides, parasitism, and habitat modifications. Amphibian Declines: The Conservation Status of United States Species. Lannoo, M. (Ed.) pp 75-86 (2005). University of California Press, Berkeley, CA.
Schoff, P. K., Johnson, C. M., Schotthoefer, A. M., Murphy, J.E., Lieske C., Cole, R. A., Johnson, L. B., and Beasley, V. R. Prevalence of malformed frogs from the north-central United States: estimations based on collections from randomly selected sites. J. Wildlife Diseases 39:510-521 (2003).
Professional Affiliations
American Veterinary Medical Association
American Academy of Veterinary and Comparative Toxicology
Society of Toxicology
Society of Environmental Toxicology and Chemistry
Professional Certifications
Diplomate, American Board of Veterinary Toxicology
Service Activities
Helped establish and provided service on the Animal Poison Control Center here at the University of Illinois for roughly 13 years. The organization, now a part of the American Society for the Prevention of Cruelty to Animals is affiliated with the College of Veterinary Medicine.
Occasionally consult on forensic, legal, and environmental toxicology cases.
Occasionally consult on regulatory toxicology issues.
Occasionally field telephone calls regarding suspected or actual toxicoses.
LDAP Details for

Beasley, Val Richard