Directory Profile
Campus Directory
Profile Editors
The following people can edit this profile: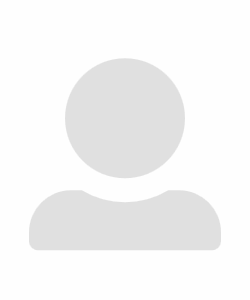 Add Photo
Kinsel, Michael J
Clinical Associate Professor, Veterinary Diagnostic Laboratory, Zoological Pathology
Clinical Associate Professor, Pathobiology

Address and Contact Information
2001 S. Lincoln
M/C 002
Urbana
,
IL
61802
Education
DVM, University of Illinois
BA, Luther College
Professional Certifications
Diplomate, American College of Veterinary Pathologists
Research Interests
Diagnostic pathology of captive exotic and wildlife species. Also interest and involvement in long-term disease surveillance/monitoring as part of comprehensive management of free-ranging species, particularly threatened and endangered carnivores. Additional research interests centered on infectious diseases of free-ranging animals and human-influenced changes in disease dynamics.
Selected Publications
Manire CA, Smolarek KA, Romero CH, Kinsel MJ, Clauss TM and Byrd L. Proliferative dermatitis associated with a novel alphaherpesvirus in an Atlantic bottlenose dolphin, Tusiops truncates, J Zoo Wildl Med (in press).
Landolfi JA, Wellehan JFX, Johnson AJ and Kinsel MJ. Molecular confirmation of a fatal, recrudescent human herpes virus type 1 infection in a white-handed gibbon (Hylobates lar). J Vet Diagn Invest, 17: 369-371, 2005.
Lemberger K, Gondim P, McAllister M, Pessier A, Kinsel MJ. Neospora caninum in a free-ranging raccoon (Procyon lotor) with concurrent Canine Distemper Virus infection. J Parasitol, 91: 960-961, 2005.
Kinsel MJ, Briggs MB, Crang RFE, Murnane RD. Ventricular phytobezoars in three Micronesian kingfishers (Halcyon cinnamonina cinnamonina ). J Zoo Wildl Med, 35: 525-529, 2004.
Lednicky JA, Dubach J, Kinsel MJ, Meehan TP, Bocchetta M, Hungerford LL, Sarich NA, Witecki KE, Braid MD, Pedrak C and Houde CM. Genetically distant American Canine distemper virus lineages have recently caused epizootics with somewhat different characteristics in raccoons living around a large suburban zoo in the USA. Virol J, 1:2, 2004 (on-line).
Lednicky JA, Meehan TP, Kinsel MJ, Dubach J, Hungerford LL, Sarich NA, Witecki KE, Braid MD, Pedrak C and Houde CM. Effective primary isolation of wild-type canine distemper virus in MDCK, MV1 Lu and Vero cells without nucleotide sequence changes within the entire haemagglutinin protein gene and in subgenomic sections of the fusion and phospho protein genes. J Virol Methods, 118:147-57, 2004.
Heinz-Taheny KM, Andrews JJ, Kinsel MJ, Pessier AP, Pinkerton ME, Lemberger KY, Novak RJ, Dizikes G, Edwards E and Komar N. West Nile virus infection in free-ranging squirrels in Illinois. J Vet Diag Invest, 16: 186-90, 2003.
LDAP Details for

Kinsel, Michael J