Compassionate medical care.
Community outreach. Educational opportunities.
The College of Veterinary Medicine serves as a vast educational source for animal owners and the community.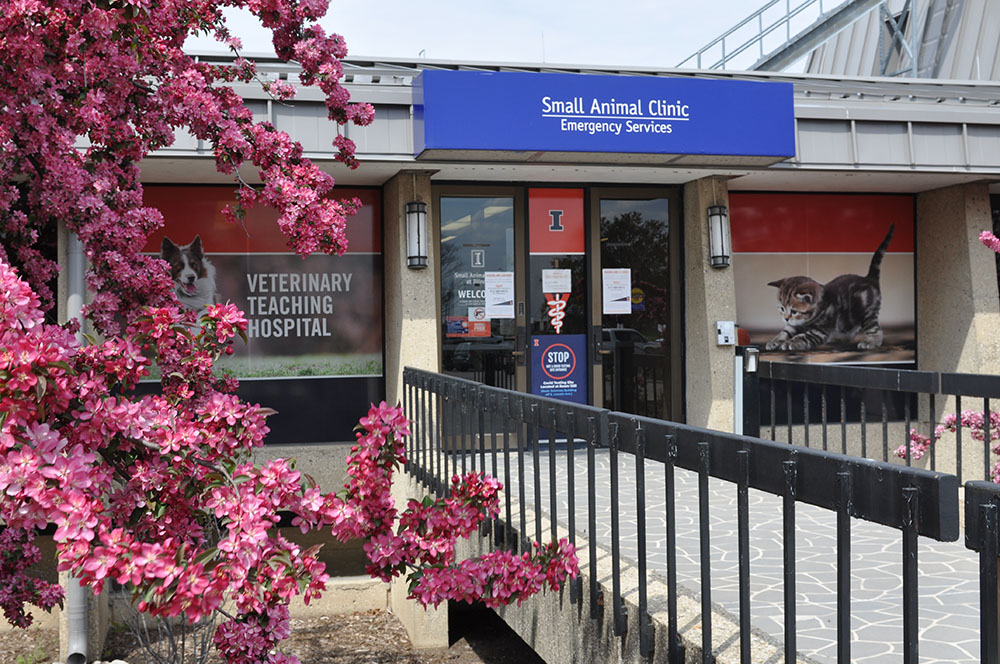 24/7 Emergency Services
For animal owners, the Veterinary Teaching Hospital offers emergency services 24/7/365, specialty services for cases when your veterinarian refers you to us, and primary care for routine veterinary appointments. You'll find that the college's clinics in Urbana and Chicago put patient well-being and comfort first, along with communication and compassion for you, whether your animal needs emergency, specialty, or primary care. And when your animal needs medication, we demonstrate proper dispensary through videos posted right here on the website.
For the broader community, we're passionate about sharing our knowledge and expertise through initiatives such as our spay and neuter program, our shelter and community medicine programs, and our comprehensive Pet Health column, which covers topics ranging from animal behavior to toxicology and everything in between.
We enlighten people of all ages about veterinary medicine, through events like our open house, youth activities, and community events.
We encourage you to connect, and learn more about how we help our community.