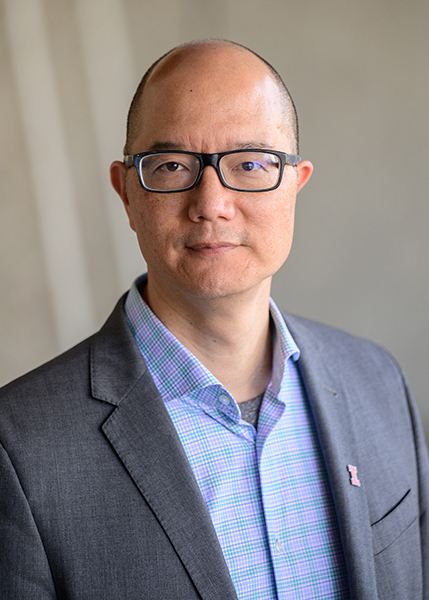 A clinical study of 11 dogs with advanced malignant melanoma demonstrated the efficacy, safety, and tolerability profile of cANK-101, a canine interleukin-12 anchored immunotherapy. These preliminary data were presented in October at the 2023 Annual Conference of the Veterinary Cancer Society by Dr. Timothy Fan, who led the exploratory Phase 1 study at the University of Illinois College of Veterinary Medicine.
Dr. Fan is professor in the veterinary college and Associate Director for Translation and Development at the Cancer Center at Illinois. He reported that administration of cANK-101 was shown to increase immune response, resulting in higher levels of serum interferon gamma, interleukin-10, and circulating CD4+ T cells. Additional evidence from tumor biopsies and nanostring gene expression studies supported the conclusion that treatment with cANK-101 led to immune activation against cancer cells.
Promising Immunotherapy for Dogs
Almost half of dogs over the age of 10 will develop cancer. Melanoma is one of the most aggressive forms of canine cancer because it often spreads to other parts of the body. Most dogs with advanced metastatic disease live only a few months after diagnosis.
"The ability to trigger an effective antitumor immune response in dogs with melanoma in this study offers hope for better clinical outcomes for companion dogs that respond,"said Dr. Fan. However, Dr. Fan wants to set realistic expectations associated with immunotherapeutic strategies, being that a minor fraction of people and pets treated will derive lasting benefit.
Dr. Fan began exploring cancer treatments using anchored immunotherapy four years ago, in collaboration with Dr. K. Dane Wittrup. The study that Dr. Fan shared at the recent Veterinary Cancer Societymeeting was sponsored by Ankyra Therapeutics, a Boston-based biotech company co-founded by Dr. Wittrup. (A summary of the study is available on the Ankyra website.)
Human Trials to Follow in 2024
Ankyra Therapeutics has pioneered a new class of anchored immunotherapies, medicines designed to anchor directly to the tumor site for sustained release and retention within the tumor microenvironment. This approach maximizes therapeutic potency while minimizing systemic exposure and off-target side effects. cANK-101 is a novel fusion of IL-12 and aluminum hydroxide designed for intratumoral administration.
Studies of the novel therapeutic agents in dogs with naturally occurring cancer provide useful data for early clinical validation and help guide clinical development plans for human patients. Ankyra has announced plans to initiate a Phase 1 clinical study in humans in early 2024.