This message will appear in the Winter 2020 issue of the Illinois State Veterinary Medical Association Epitome. Above, an architect's rendering of the new surgery wing under construction as part of the Small Animal Clinic.
Five Faculty on Surgery Team
The new year brings exciting changes for the small animal surgery service at the Veterinary Teaching Hospital.
In April the service will move into a new 9,000-sq ft addition featuring eight operating suites—including an interventional radiology suite—and a dedicated induction area. State-of-the-art facilities plus five full-time faculty surgeons add up to an expansion of services.
"We are excited that our new team unites strengths in a range of surgical options," reports Dr. Heidi Phillips, who joined the Illinois faculty in 2012. "We can offer a comprehensive menu of care to meet the needs of each patient, from interventional procedures to microsurgery and minimally invasive surgery through conventional approaches, new biomechanics, joint replacement, platelet-rich plasma therapy, and rehabilitation services."
Meet the Team
Dr. Phillips leads the soft tissue surgery side of the service, while Dr. Tisha Harper, who also came to Illinois in 2012, leads the orthopedic side as well as the rehabilitation program.
In 2018, Dr. Clara Moran joined the faculty after completing an internship and surgical residency at Illinois. Dr. Moran is originally from Savannah, Ga., and she attended the University of Georgia for both undergraduate and veterinary studies. Her surgical interests include oncologic, traumatic, and congenital conditions.
Last fall Drs. Danielle Marturello and Jacqui Scott became the newest surgeons on the service. They will sit for boards in February of this year. Both doctors cited the welcoming atmosphere and the opportunities for research among their reasons for choosing Illinois. The prospect of brand-new surgery facilities helped too.
Biomechanics Expertise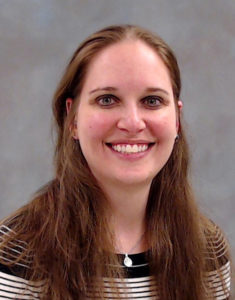 Dr. Marturello, who earned her veterinary degree from Illinois in 2012, says she found the return to the institution where she was trained appealing. In the intervening years she completed a rotating internship at Angell Animal Medical Center in Boston and a surgical internship at a private practice in Colorado. She rounded out her training at Michigan State University, where she spent a year as a research associate studying under Dr. Loic Dejardin and completed a combined surgical residency/master's degree in orthopedics/biomechanics.
"I trained with the developer [Dr. Dejardin] of the I-Loc interlocking nail for long bone fracture fixation, and we have started using this implant at Illinois," says Dr. Marturello.
"I have also started sharing my expertise with 3D printing. Recently I printed a very complex proximal tibia fracture, which helped facilitate the surgery," she says. "Other hospital services have started to request 3D prints, and it is now possible to print these in-house for patients with a complex condition or case."
Dr. Marturello's research interests lie in investigating 3D printing of bone-like materials and mechanical testing of orthopedic implants as well as in applying this technology for resident and student training. She hopes to collaborate on research with faculty in the engineering college.
Minimally Invasive Surgeon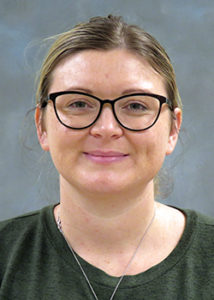 Dr. Scott's training took her to four countries: "I earned my veterinary degree in New Zealand," she says, "followed by two years in practice, a surgical internship at Brisbane Veterinary Specialist Centre in Queensland, Australia, a rotating internship at Mississippi State University, and second surgical internship at Alta Vista Animal Hospital in Canada."
She recently completed a veterinary master's degree and a residency in small animal surgery at Ontario Veterinary College at the University of Guelph in Canada.
Her focus is minimally invasive surgeries, such as laparoscopic liver biopsies, cholecystectomy, adrenalectomy, ureteronephrectomy, cystotomy, thoracoscopic lung lobectomy, thymectomy, and pericardectomy.
She's hoping to connect with referring veterinarians to discuss ways that minimally invasive approaches can benefit patients with tumors or other conditions in the very early stages of disease.
New Treatment Options
When the interventional radiology suite opens in the new surgery wing, patients will have non-surgical options for treatment of urologic, respiratory, and cardiologic conditions. Dr. Kimberly Hooi, who joined the internal medicine section last year, brings this skill set, and Drs. Ryan Fries and Saki Kadotani in the cardiology service are also eager for the new interventional facility.
The new surgery wing is only the first phase of a $9 million hospital renovation. The space vacated by surgery will be renovated for an expanded emergency services area, with improved patient flow between ER and ICU. There will also be a step-down ward to provide intermediate care for hospitalized patients that don't need full ICU-level monitoring.
The Large Animal Clinic will also undergo renovations, with extensive upgrades to the equine surgical suite. A 128-slice computed tomography scanner, which can image horses, was installed at the end of 2019.
We're looking forward to the ways hospital renovations enhance our partnerships with referrers and the care of their patients.