Illinois research to address regional health concerns
The University of Illinois is among a consortium of Midwestern universities in a new federally funded center created to fight diseases spread by insect vectors, especially mosquitoes and ticks, through a unified approach of research, training, and practice.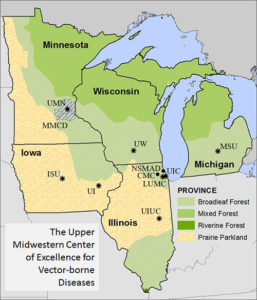 The Upper Midwestern Center of Excellence in Vector Borne Diseases, which is headquartered at the University of Wisconsin–Madison, was established through a grant from the Centers for Disease Control and Prevention (CDC) of $10 million over five years. Of that total, $1.8 million will fund work at Illinois, led by Dr. Marilyn O'Hara Ruiz at the College of Veterinary Medicine.
"The goal of the new center is to forge partnerships among academic, public health, and vector-control institutions so that data-gathering and analysis can inform actions taken to minimize diseases spread by insects," said Ruiz.
Emerging Vector-Borne Diseases
Vector-borne diseases of concern in the Midwest include West Nile virus, carried by mosquitoes, and Lyme disease and Rocky Mountain spotted fever, spread by ticks.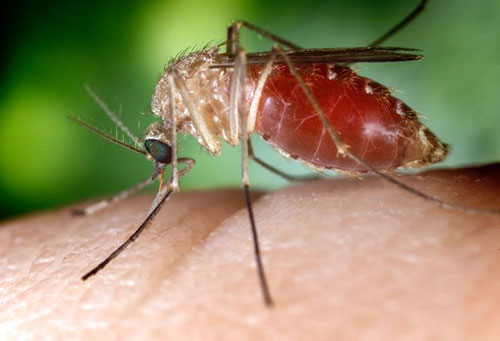 The appearance of the mosquito-borne Zika virus in Texas and Florida in 2016 highlighted the need to ensure rapid and effective responses to existing or emerging vector-borne disease. Scientists have noted a trend of diseases, such as Zika and West Nile, appearing in regions far from their places of origin.
The Upper Midwestern Center of Excellence in Vector Borne Diseases takes a three-pronged approach that integrates training and research programs with communication and implementation at the local level.
Training, Research, and Practice
The center will increase training opportunities in public health entomology, both for graduate students and for municipal, county, and state practitioners working in this field. Training offerings will range from workshops on basic vector identification, surveillance, and control methods to certification for pesticide application to courses on the development of computer models to forecast disease spread.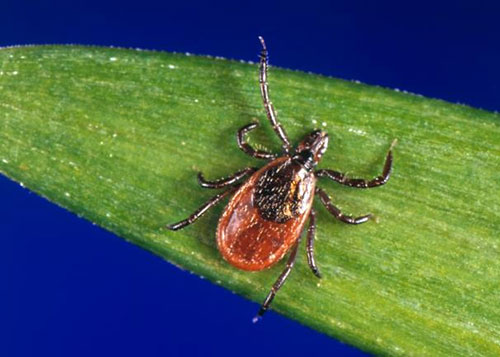 The research component will develop methods to improve predictions of disease emergence and outbreaks and to optimize surveillance networks and pathogen detection. Current methods of control for mosquitoes and ticks will be evaluated, and new tools will be developed to reduce human risks of exposure.
A third element of the program will focus on building a network that unites public health experts, mosquito control practitioners, and university scientists. This community will share best-practices for preventing and managing vector-borne disease outbreaks, standardize surveillance programs for invasive vectors, and develop evidence-based public health messaging.
Four Vector-Borne Disease Centers
Because there are significant regional differences in vector ecology and disease transmission dynamics, the CDC has also established three other vector-borne disease centers, in New York, Florida, and Texas. Together, the four centers will help generate the necessary research, knowledge, and capacity to enable appropriate and timely local public health action for vector-borne diseases throughout the country.
"By taking a research-based and integrated approach, the new center will dramatically expand the ability of public health authorities in Illinois, Wisconsin, Minnesota, Michigan, and Iowa to detect, prevent, and respond to diseases transmitted by insects," said Ruiz. "This partnership will bring the world-class research of the University of Illinois to directly address local and regional health problems."
University of Illinois Contributions to the CDC Center of Excellence
Under the leadership of Dr. Marilyn O'Hara Ruiz, the Illinois team will develop forecasting models and statistical spatial risk maps of regionally important mosquitoes and ticks and the diseases that they cause. Using optimization algorithms, historical data on field trapping of mosquitoes and ticks, and other ecological methods, Illinois will also help determine the level of surveillance data required to make effective control decisions.
A survey piloted in DuPage County by Illinois veterinary/MPH student Claire Behnke will form the basis of informational surveys to be conducted by the center throughout Illinois, Wisconsin, Minnesota, Michigan, and Iowa to identify best practices currently in use as well as gaps in knowledge.
Members of the center team affiliated with the College of Veterinary Medicine include:
Marilyn O'Hara Ruiz, associate professor, disease models and Illinois project lead
Rebecca Smith, assistant professor, disease models;
William Brown, research specialist, geographic information science;
Yvette Johnson-Walker, instructor, public health education;
Surendra Karki, graduate student, West Nile virus weather forecasting models.
Other individuals and institutions on the Illinois team include:
At Loyola University in Chicago, Justin Harbison will work with Roger Nasci, North Shore Mosquito Abatement District, and others at Illinois mosquito abatement districts to discover improvements for mosquito control that are effective in our region.