Like most people, most dogs with the flu will recover
[row]
[column size=5]
Last week the Anti-Cruelty Society in Chicago announced that it was suspending adoptions of dogs from its facility for three to four weeks because several cases of canine influenza had been identified there. The measure was taken to prevent spread of the virus to dogs in the Chicago area.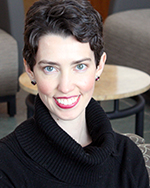 Dr. Ashley Mitek, companion animal Extension veterinarian at the University of Illinois College of Veterinary Medicine, compiled information to address concerns that Illinois pet owners may have about the canine influenza virus.
For additional information, please contact your local veterinarian.
[/column]
[column size=7]
Fast Facts about Canine Influenza

Symptoms:

Coughing
Nasal Discharge
Mild Fever
Lethargy

Not Eating
Eye Discharge
Sneezing

For as long as three weeks after it was first infected, a dog with canine influenza can pass the virus to other dogs.
Approximately 80 percent of dogs exposed to the flu virus will become sick.
The most vulnerable animals are:

Immune-compromised
Shelter pets
[/column]
[/row]
---
FAQs
[toggleset]
[toggle]
Is the canine influenza virus currently circulating in my community?
This is a difficult question to answer. We have limited information about the virus in the United States. It is not a "reportable" disease, meaning there is no national database that tracks cases. Typically, only when a large confirmed population of patients is affected, such as the outbreaks in Chicago, do we hear about canine influenza.
Most dogs who are exposed to the canine influenza virus will become ill, and the disease will usually resolve on its own with rest and time—similar to the human flu.
Veterinarians do not test every case of suspected canine influenza, because confirming the diagnosis will not likely change the patient's outcome or treatment. In addition, testing for influenza adds to the cost for pet owners. Therefore, the virus could be circulating in a community and we may not know about it.
We do know that there have been confirmed cases of canine influenza each month in the Chicago area for the past year. And in February 2017, Chicago's Anti-Cruelty Society reported an outbreak of canine influenza.
[/toggle][toggle]
Should I vaccinate my dog?
Expert opinions vary on this topic, and the answer often depends on the pet's lifestyle. Dr. Gary Brummet, head of the primary care service at the University of Illinois Veterinary Teaching Hospital, said: "I do not require or necessarily recommend the vaccine for all dogs in my practice. If they are being boarded, go to doggy day care, or participate in any activity that frequently exposes them to other dogs, it's an option I discuss with the owner."
Dr. Marcella Ridgway, an internal medicine specialist at the Veterinary Teaching Hospital and an expert in respiratory disease, shares Dr. Brummet's cautious approach to vaccination.
"The canine influenza outbreak is a relatively new disease in veterinary medicine and with time and research, I suspect our vaccine technology and our understanding of the virus will improve," she said.
The Champaign County Humane Society (CCHS) has tested multiple suspect dogs and cats with respiratory infections, but no cases have tested positive. Dr. Melissa Dodd, a 2011 Illinois DVM graduate and CCHS veterinarian, implemented a policy of vaccinating all dogs arriving at the shelter against canine influenza after there was an outbreak at a Bloomington shelter.
"The shelter population is at high risk, with dogs having constant exposure to other dogs as well as a constant influx of new animals from unknown backgrounds, including transfers from other facilities," she said. "Our ability to effectively isolate and treat this awful disease is also limited, so prevention is key."
She has in a few instances noted a mild, localized reaction to the vaccine in her patients, which resolved with time.
[/toggle][toggle]
Why are shelter pets at risk for canine influenza?
Despite heroic efforts from shelter staff across the country, shelters and animal control facilities continue to be the hardest hit by canine influenza. There is often a large number of animals in a small space, and even with the best care, stress levels are often high in these animals, making them more susceptible to disease.
It is likely that we will continue to see outbreaks of canine influenza in shelter environments. However, this should not deter pet adoptions from these facilities in the future. The vast majority of dogs will go on to recover with no long-term side effects, just as a person who gets the flu would.
[/toggle][toggle]
Can cats get canine influenza?
Surprisingly, yes! An outbreak of canine influenza in cats has been confirmed in an Indiana shelter. However, the vaccines currently on the market are available only for dogs.
[/toggle][toggle]
Is dog flu seasonal like the human flu?
Maybe. According to the Centers for Disease Control and Prevention (CDC) and the American Veterinary Medical Association, there does not appear to be seasonality to the canine virus as there is in humans. However, we do know that Influenza A viruses are more stable when the humidity levels are low and at lower temperatures, both hallmarks of winter. Suspected canine influenza cases should continue to be treated with strict biosecurity measures and samples sent for testing to best identify and prevent another outbreak.
[/toggle][toggle]
Can the canine influenza strain infect people?
Dr. Yvette Johnson is an influenza and public health expert at the College of Veterinary Medicine. She said, "It is possible that future mutations could make it pathogenic for people, and the CDC is monitoring the situation." However, there have been no reported cases of human illness associated with canine influenza and at this time, the CDC considers this risk to be low.
[/toggle][toggle]
What should I do if I think my dog has the flu?
Many common canine diseases present like the flu. For this reason, we recommend you contact your veterinarian to discuss whether or not your pet should be seen.
Pets that are displaying signs consistent with the flu should not socialize with other dogs and cats outside of your home because the virus is highly contagious.
[/toggle][toggle]
What are the treatment options?
Supportive care and TLC are often the best prescription. It is important to keep dogs with the flu well hydrated and to let them rest while they recover.
In some rare cases, the flu may progress to pneumonia and more serious illness, which may need to be diagnosed with a chest X-ray and treated with antibiotics.
Antiviral medications, which are commonly available for human influenza cases, are not currently recommended for dogs.
[/toggle][/toggleset]