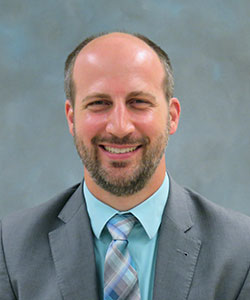 Sander, Will
Assistant Professor, Preventive Medicine and Public Health
Director, DVM/MPH Joint Degree Program

1008 West Hazelwood Drive
235 LAC
1008 W Hazelwood Dr
M/C 004
Urbana
,
IL
61802
Education
Diplomate, American College of Veterinary Preventive Medicine, 2014
MPH, Global Health, Yale University, 2011
DVM, University of Wisconsin, 2009
Global Health Certiciate, University of Wisconsin, 2008
BA, Biology, Colby College, 2004
Professional Certifications
Diplomate, American College of Veterinary Preventive Medicine, 2014
Project Management Professional, 2016
Research Interests
International: At the interface of wildlife, domestic livestock, and humans, one finds a hot spot for emerging infectious diseases. My research interests are the characterization and epidemiology of emerging infectious diseases in developing countries while improving human and animal health capacities and capabilities for improved outcomes across species.

Local: All global efforts start local and that includes the health of the environment, humans, and animals – One Health. Looking at both mental and physical health indicators, my research looks at interactions between the three spheres of One Health within Illinois, especially in Champaign county.
Academic Interests
One Health interface (human, animal, and environmental health)
Infectious disease emergence in local and international settings
Environmental contamination and health effects for humans and animals
Interdisciplinary collaboration and strengthening within the College of Veterinary Medicine and across the University of Illinois System
Links
Dr. Will Sander joined the Veterinary Clincal Medicine Department in the College of Veterinary Medicine in August 2018. He is an assitant professor for preventive medicine and public health teaching students in all four years of the veterinary curriculum. He is the director of the DVM/MPH joint degree program with 10-15 students at any time pursuing both degrees under his guidance. In addition to teaching and research, Dr. Sander is a clinical faculty member at the Wildlife Medical Clinic assiting house officers and students with case managment, triage, and rehabilitation of native wildlfie species.
After receiving a B.A. in biology from the Colby College in 2004, Dr. Sander received a one year post-baccaluareate Intramural Research Training Award (IRTA) to work in the National Heart, Lung, and Blood Institute at National Institutes of Health. He received his DVM from University of Wisconsin-School of Veterinary Medicine in 2009. He went on to do a small animal rotating internship at VCA Aurora and Berwyn Animal Hospitals outside of Chicago. He received his Master in Public Health in Global Health from Yale University in 2011. While spending 6 years in Washington, DC, Dr. Sander spent two years as an American Association for the Advancement of Science (AAAS) Science and Technology Policy Fellow at U.S. Environmental Protection Agency's Office of Water. While there, he focused on pharmaceuticals in water and potential health impacts. Subsequently, he spent three years working for Booz Allen Hamilton as an Advisory and Assistance Support (A&AS) contractor for the Defense Threat Reduction Agency's Cooperative Biological Engagement Program (DTRA CBEP). DTRA CBEP builds better capabilities and capacities in human and animal health through partnernships with countries around the world.
American Veterinary Medical Association (AVMA)
American College of Veterinary Preventive Medicine (ACVPM)
American Public Health Association (APHA)
National Institute of Antimicrobial Resistance Research and Education (NIAMRRE)
Illinois State Veterinary Medical Association (ISVMA)
United States Animal Health Association (USAHA)
American Association of Food Safety and Public Health Veterinarians (AAFSPHV)
American Association of Wildlife Veterinarians (AAWV)
National Wildlife Rehabilitators Association (NWRA)
Global One Health
One Health, One Policy: Emerging Disease and Public Policy
Conservation and Ecosystem Health
Emergency Preparedness and Response to Foreign Animal Diseases
Epidemiology and Public Health
Public Health Directed Elective Rotation
Medicine and Surgery II
Clinical Practice I
Interprofessional Education: Colleges of Medicine, Veterinary Medicine, and Social Work
Chair, Council on Public Health, American Veterinary Medical Association, 2019-current
Councilor, Executive Board for American College of Veterinary Preventive Medicine, 2020-current
Chair, Student Engagement Working Group, Illinois State Veterinary Medical Association, 2019-current
Chair, AMR One Health Learning Outcomes, NIAMRRE, 2021-current
Scientific Programming Committee, International Conference on Emerging Infectious Diseases (ICEID) 2022, 2021-current
Co-Director, Organization of Zoonotic Diseases Awareness and Control (OZDAC), 2021-current
Delegate, DC Veterinary Medical Association, 2017-2019
Membership and Outreach Committee (Chair), American College of Veterinary Preventive Medicine, 2015-2020
Committee on Environmental Issues, American Veterinary Medical Association, 2015-2018
Director, One Health Academy, 2015-2018
Future Leaders Program, American Veterinary Medical Association, 2015-2016