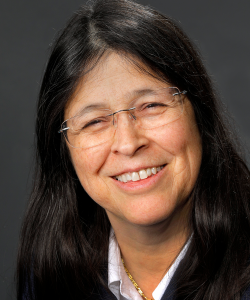 Mateus-Pinilla, Nohra E
Principal Veterinary Epidemiologist

1816 S. Oak St.
M/C 652
Champaign
,
IL
61820
Clin Assoc Prof, Dept. of Animal Sciences
Res Assoc Prof, Dept. of Natural Resources and Environmental Sciences
Clin Assoc Prof, Dept. of Pathobiology
MBA. (2014)
PhD. (2000) Veterinary Epidemiology & Preventive Medicine; University of Illinois Urbana-Champaign
MS. (1995) Veterinary Internal Medicine; University of Illinois Urbana-Champaign
DVM. (1989)
Dr. Mateus has served as the director of the Wildlife Veterinary Epidemiology Laboratory for more than 14 years. Regular efforts include evaluating environmental and epidemiological variables that could mitigate disease occurrence at the interface of wildlife, human and livestock health.
Her work builds on innovative multidisciplinary partnerships that expand scientific knowledge and skills in the benefit of conservation, and Ecosystem, animal and human health. She advises and co-advises undergraduate and graduate students as well as post-doctoral research associates.
Dr. Mateus-Pinilla is responsible for planning, developing, and conducting multidisciplinary field and laboratory-oriented research. Her program builds on field, experimental, and observational epidemiological studies in livestock and wildlife populations; it monitors and quantifies disease events in natural ecosystems; identifies risk factors associated with disease occurrence, persistence, and transmission; and evaluates the impact of diseases in the conservation and preservation of species.
Her research applies epidemiological theory to multiple species in natural systems. Her interest focuses on understanding the impact of diseases on populations and the role of natural levels of biodiversity in mediating the persistence of pathogens in the environment. Her program guides applied adaptive management strategies considering restoration, conservation, and ecosystem health at the interface of conservation, wildlife livestock, and human health.