Wildlife Health Training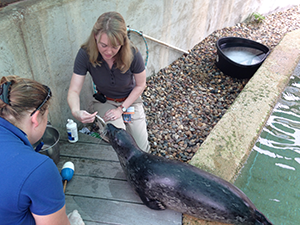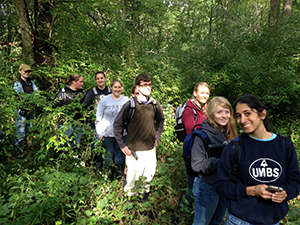 The Wildlife Epidemiology Lab is within the College of Veterinary Medicine at the University of Illinois. We have informal and formal training opportunities for veterinarians and veterinary students.
Formal training consists of a clinical residency in Aquatic and Zoological Animal Medicine through the Veterinary Teaching Hospital. Residents will pursue numerous research projects during their three years that span the scope of this lab.
Informal training for veterinary students include a summer fellowship, independent research projects, and laboratory assistants. Furthermore, the summer turtle team is a volunteer activity that comprises eight days in the summer (four in May, four in July) that immerses students in an established wildlife health project. Students on the turtle team do everything from field work, GPS data collection, venipuncture, to DNA extraction, packed cell counts, and hemacytometer readings.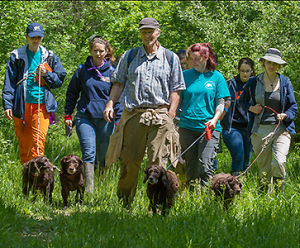 Additionally, we have collaborated with an educational non-for-profit based in Oak Ridge, TN since 2007. The Clinch River Environmental Studies organization provides middle, high school, and undergraduate students with the opportunity for field research through student-driven programs. These experiences are invaluable and a great model for other school districts.