Our next adventure took us to the North side of Chicago in Lake County were we met up with our Blanding's Team, John and Lauren, to help out for the week and do a little team bonding. We worked with the Blanding's Turtle, an endangered aquatic turtle species, that looks like it's always smiling because of their yellow chins!
The first day started out with checking traps and ended with a sad discovery of the death of one of the female turtles. She had been monitored by the Blanding's biologists over the last several years and was part of a large project to help save this endangered species. It turns out that this turtle was carrying several eggs which the head biologist decided should be saved so that they have a chance to contribute to the population. So without the adults (Dr. Allender and Dr. Laura) to help in the procedure, we carefully took the eggs out of this deceased turtle.
I don't think the pictures are all that bad but I guess if you're squeamish you shouldn't look at these…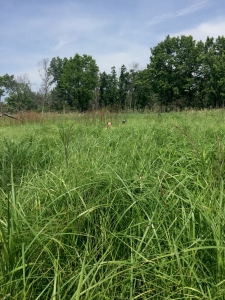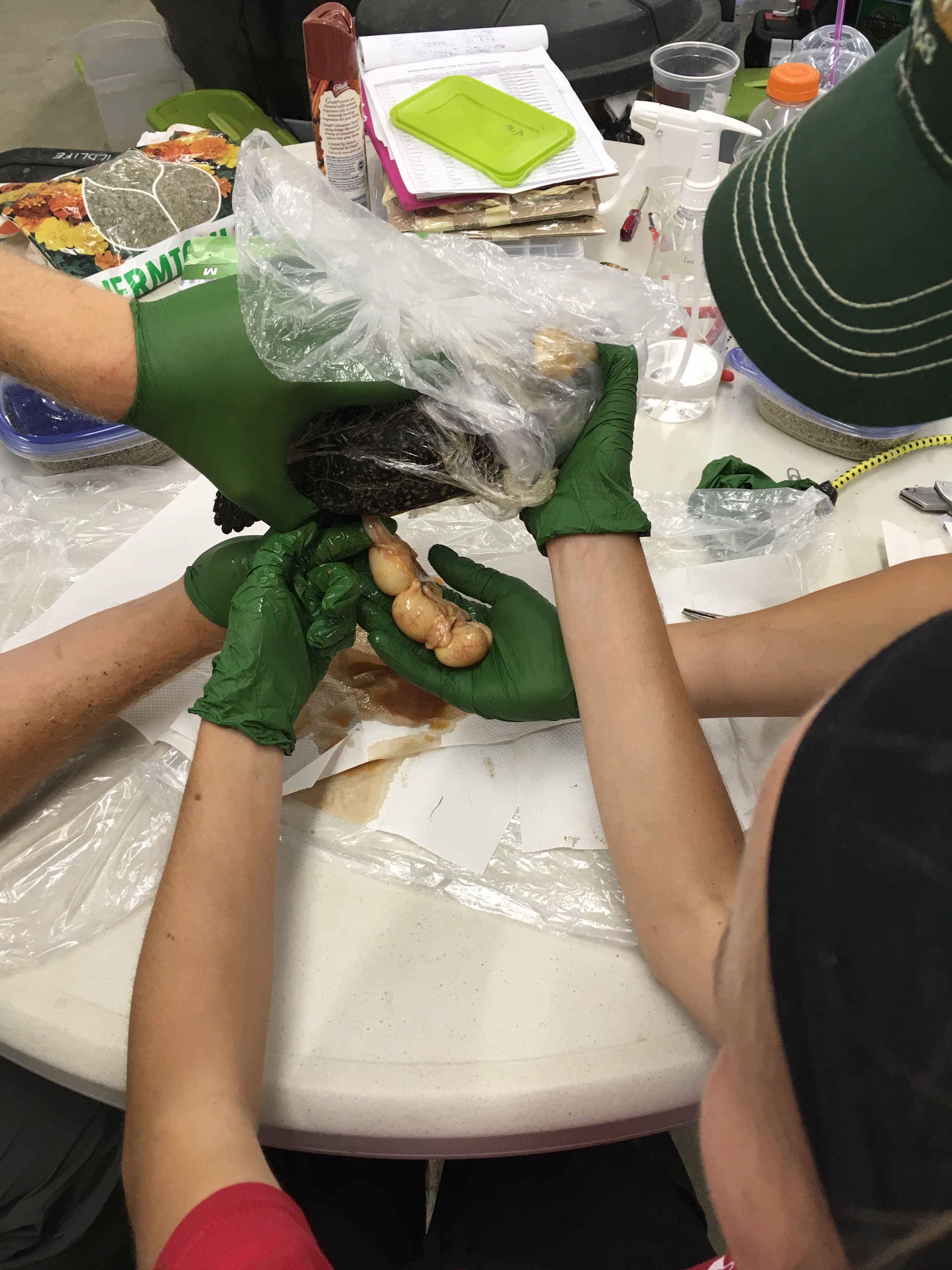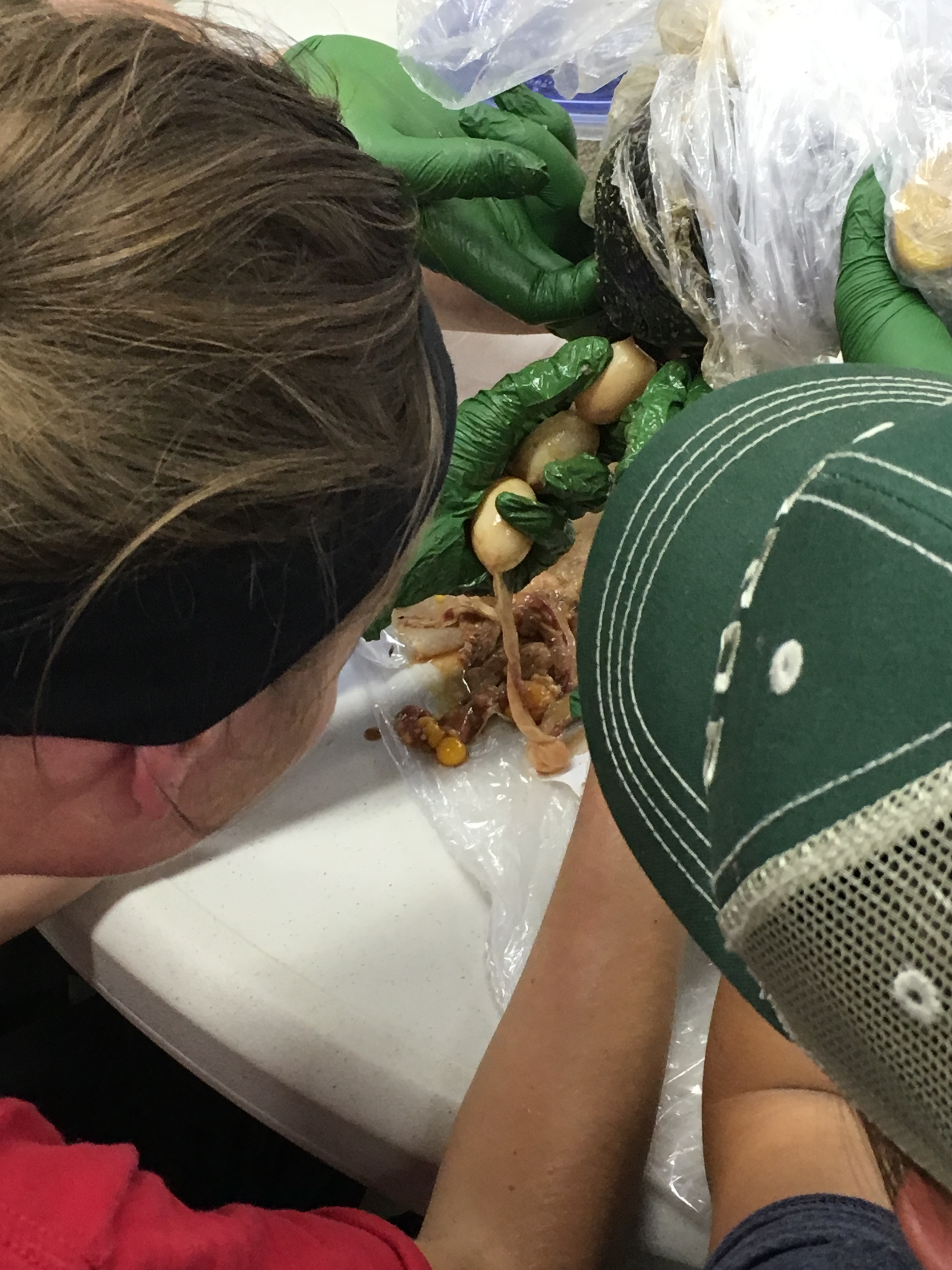 We did have to facetime Dr. Allender to ask a few questions. Otherwise, it went well! We ended up with 6 beautiful turtle eggs!
Is this what it feels like to be a parent?? Proud turtle momma here!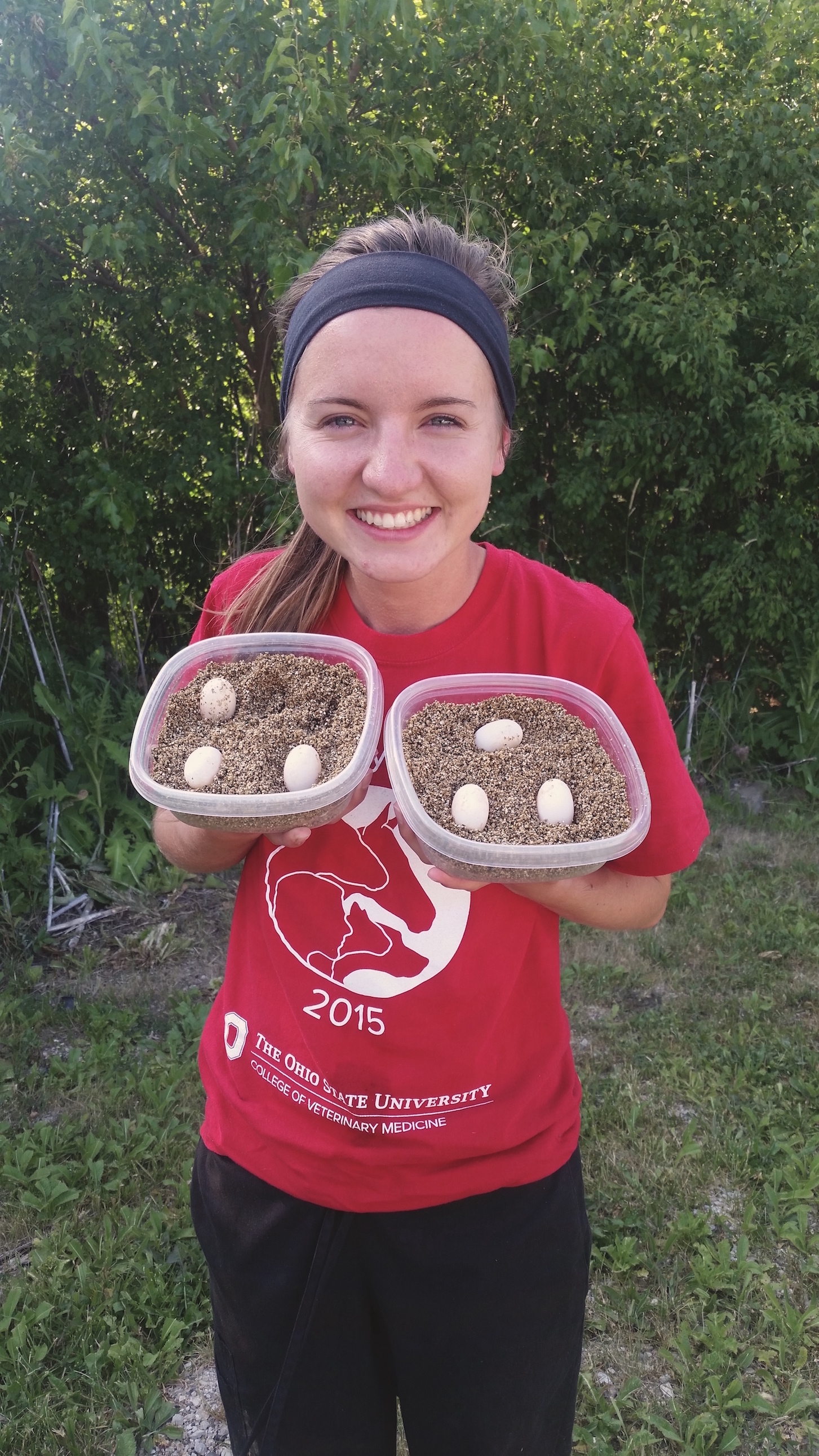 The next few days consisted of setting traps and checking them the next day. We were each given a handful of traps and chose to try a location that had not been searched yet. Turns out we picked well! We came back the next day to find twice as many turtles (especially Blanding's turtles) as the previous day! Turtles weren't the only things attracted to the sardine bait we used. Check out what we found!
So cool! In addition to Blanding's turtles, we got to see painted turtles, snapping turtles, bullfrogs, green frogs, and learned how to identify two species of crayfish!
The biologists record the presence of all of these species that are at home in these wetlands but we were focused on looking at the Blanding's turtles specifically because they are an endangered species. The biologists working with the forest preserve have been monitoring their populations for many years and are implementing new strategies to help the population. One of the strategies is to track female turtles and observe the survival of the nests. Mesopredators in the area, such as raccoons, pose a huge threat to the nests when they come to scavenge for food. Even though the turtles spend many hours packing the dirt in well, many of them are dug up and the eggs eaten.
Since it was nesting season, we were invited by the biologists to join them on their night watch to monitor the females in the evening when they dug nests and laid eggs. We picked a great day because we were able to see 3 turtles laying eggs right in front of us! In addition to that, we saw dozens of snapping turtles laying eggs as well!
Not only were we able to help with the ongoing conservation projects for these endangered species, we also witnessed the continuation of the species as a result of all of the hard work of the biologists!
Our last day of Lake County consisted of team bonding at Six Flags Great America!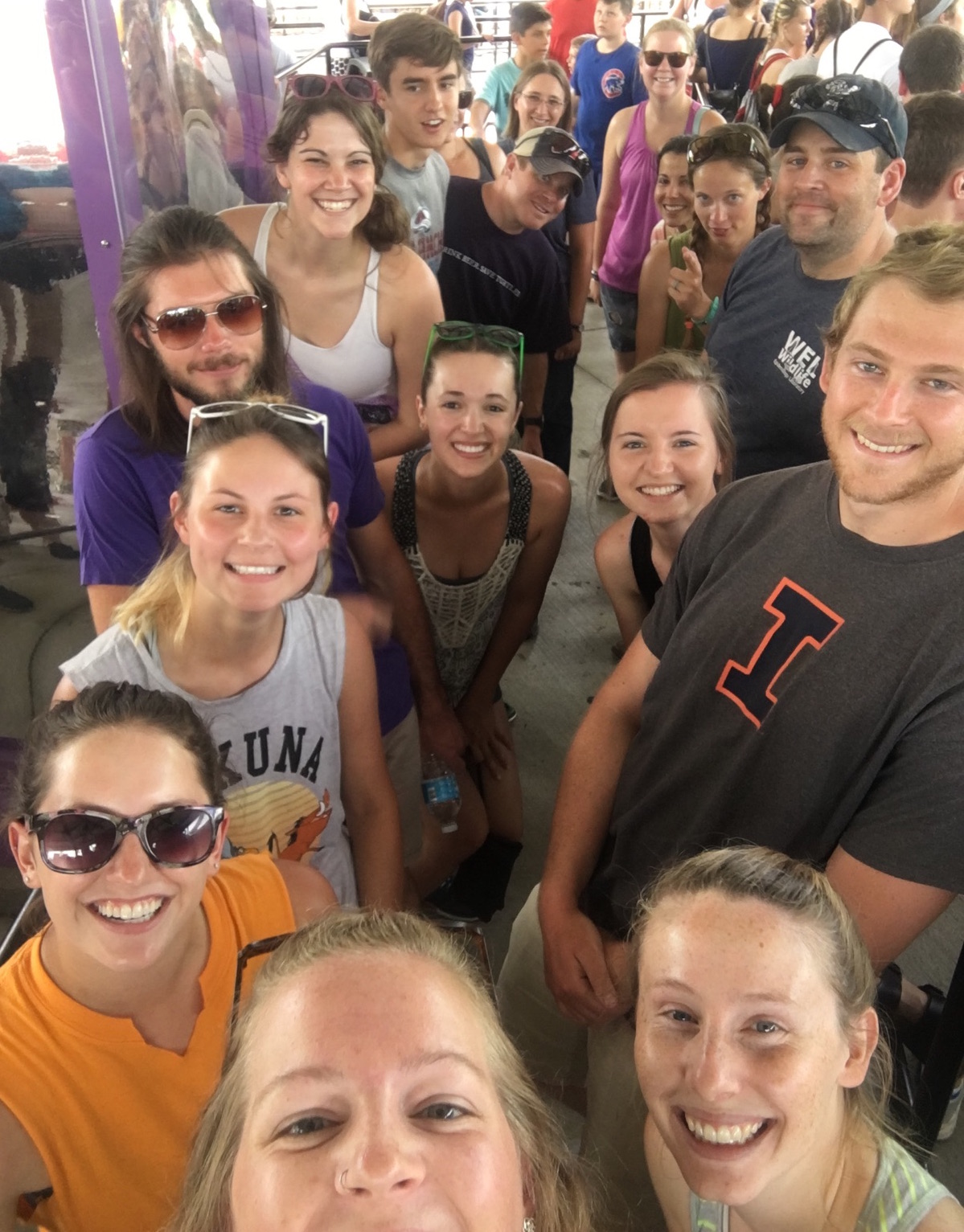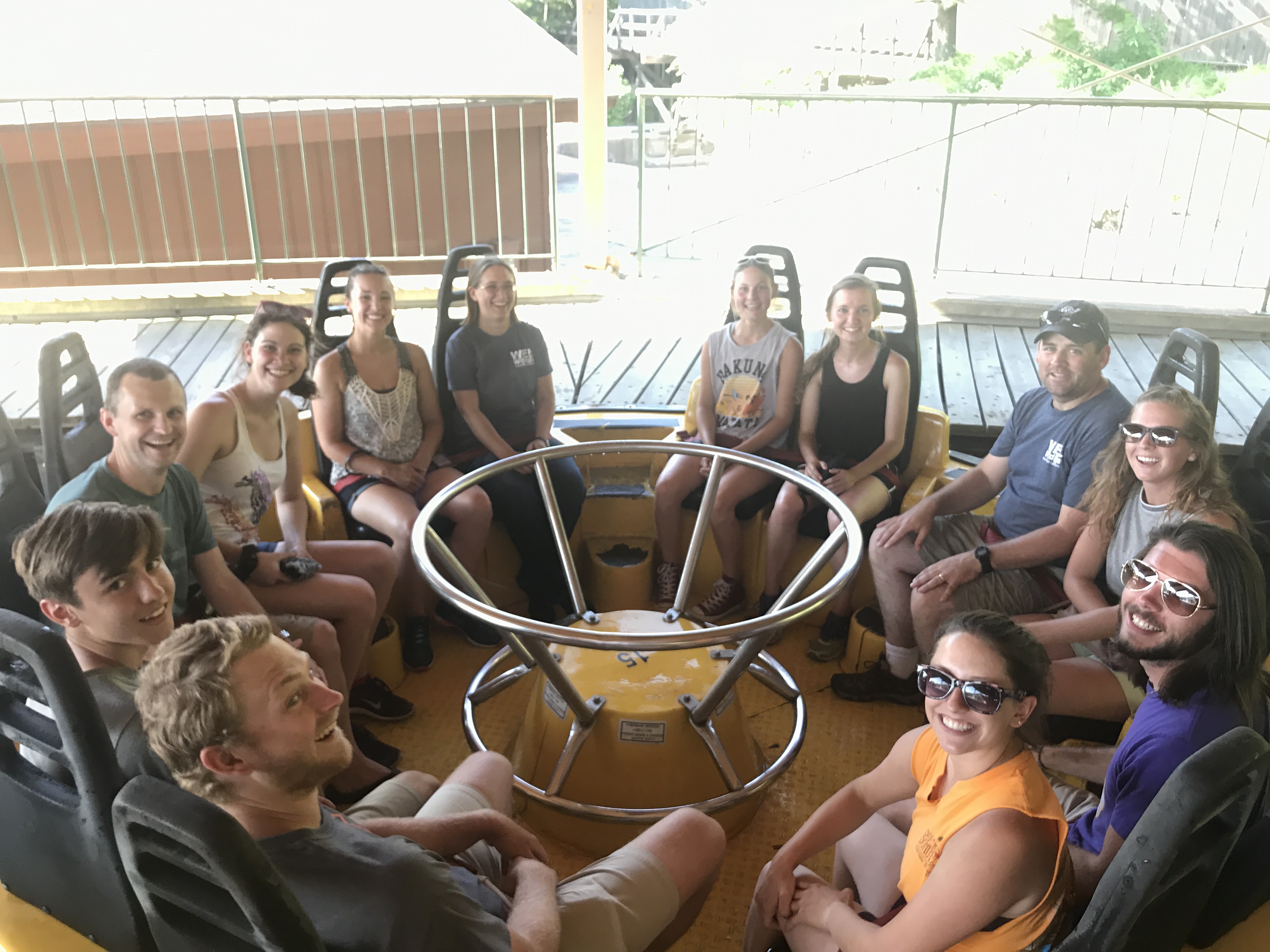 Thank you to John and Lauren for hosting us in Lake County and to the biologists for letting us help!
Can't wait to come back next time!