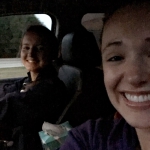 Our final week of turtle team began at 4:00am when Marta and I met at the lab to pack all of our supplies and equipment into a SUV. Just as the sun began to rise at 5am, we were off and headed to Tennessee. With only a couple of quick food and rest stops, we made it to our destination by late afternoon. We arrived and set up at CRESO, an organization that teaches kids from local schools by involving them in research of reptiles, amphibians, and birds and teaching them how to share their data. After meeting the biologists, we were treated to dinner with the entire group.
The next day was our first day in the field! Joined by several high school students, we hiked for a couple of hours and found 12 turtles to sample and work up! The hills and steep ravines that we had to climb made the hills in Vermilion County feel like speed bumps. The view from the top, though, was breathtaking. We encountered several other wildlife species while in the field too, including a five-lined skink, a worm snake, and a click bug!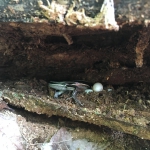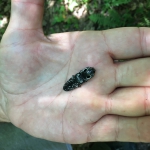 After finishing lab work on the first day, we headed out to a nearby pond to help with surveying the health of aquatic turtle species. We took swabs from painted turtles, red-eared sliders, pond sliders, and two huge snapping turtles!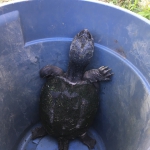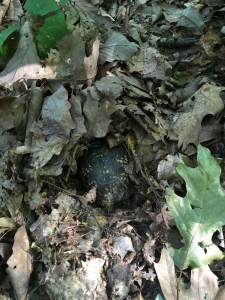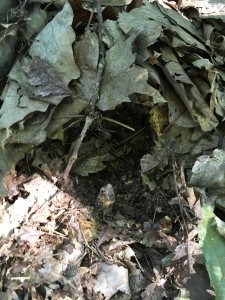 The next day, Marta found a box turtle in form! In form, refers to the turtle digging into the soil and brush to leave an imprint/mold of itself.
Box turtles tend to do this for safety reasons and to help regulate their temperature in the heat and cold.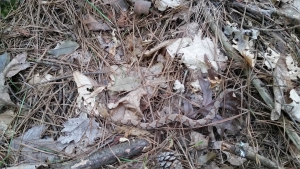 We also spotted a young copperhead blending into its surroundings!
The next two days, after lab work we went to a Norris Lake to cool off with some water activities. We went water skiing, tubing, swimming, and even jumped off of a huge cliff into the water!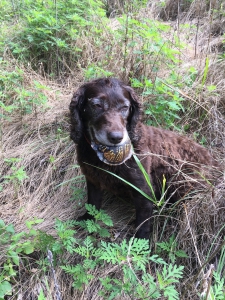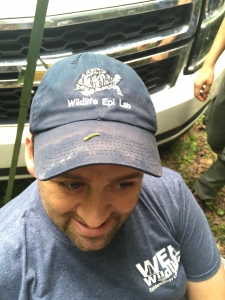 On the final day, it rained lightly in the morning and was predicted to continue raining later in the afternoon, which suggested that the turtles would be out and moving around. That day we found 13 turtles and a turtle shell in a record time of 40 minutes! I was elated to find two of the 13 turtles and the shell!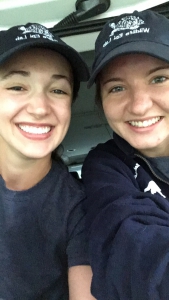 After saying goodbye to John and the dogs, we efficiently cranked out the sampling and lab work and headed back to Illinois. What an incredible end to turtle team!
In addition to being the first WEL students to go to Tennessee to help with the box turtle project, having the opportunity to teach high school students lab techniques and emphasize the importance of research was truly an amazing experience.
Running count for this summer…