Meet Onslo, our resident northern blue-tongued skink (Tiliqua scincoides intermedia)! Blue tongued-skinks have a long, flat body with short limbs and are native to Australia. Their unique blue tongue is an adaptation to avoid predation. When threatened, a blue-tongued skink will flash its bright blue tongue, deterring predators because the color is associated with poisonous animals. Blue-tongued skinks, however, are not poisonous. They are found in forests and are omnivores, eating fruits, vegetables and insects.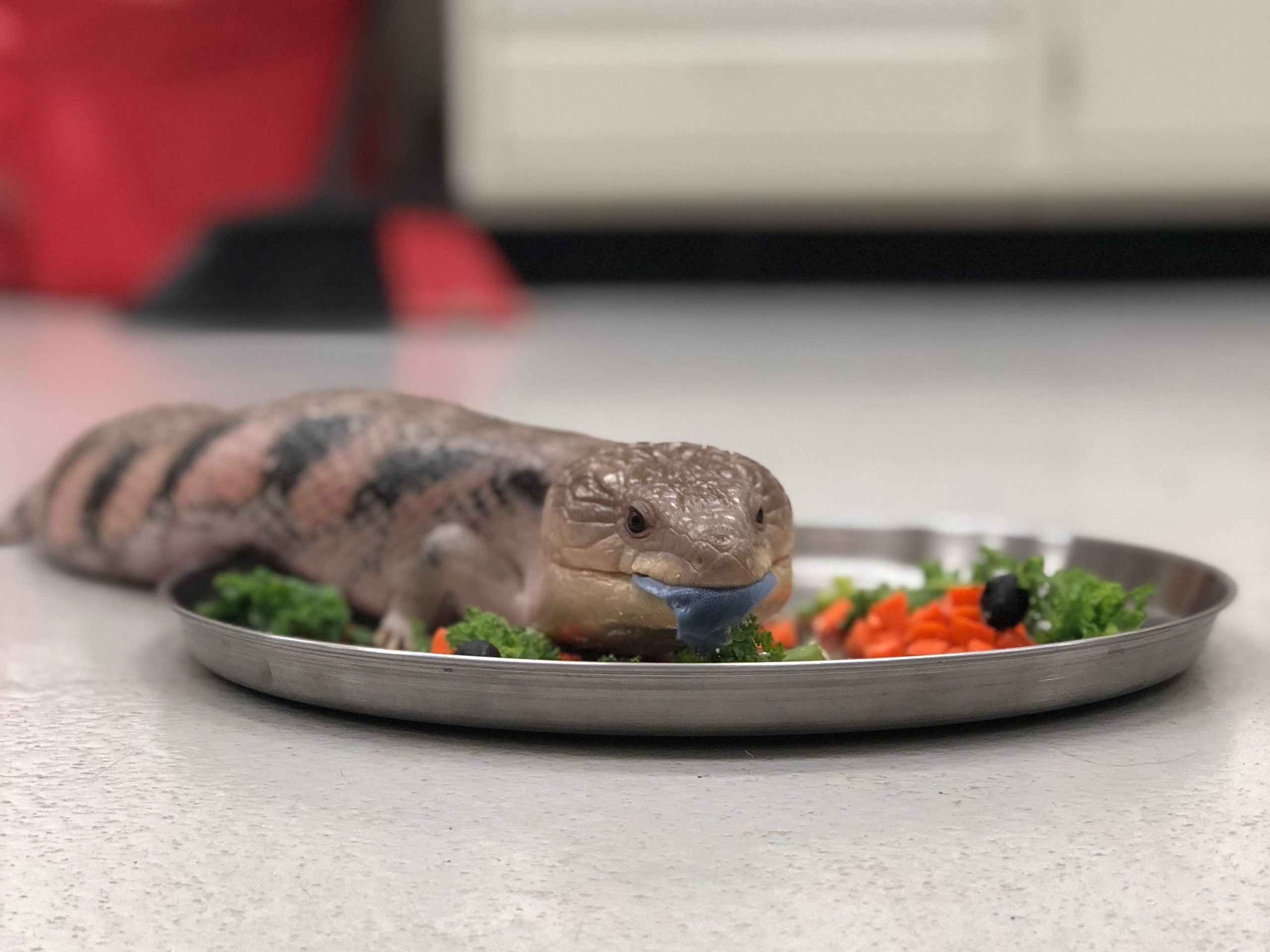 Onslo was hatched in 1990, but did not join the Wildlife Ambassador Program until 2015. He was donated to the program following the passing of his owner, Rose Ann Meccoli, a long-time volunteer and advocate for the Wildlife Medical Clinic. Named after the bone-idle but loveable character from the British sitcom Keeping Up Appearances, Onslo's is one of our most laid-back residents. He has initiated many new volunteers into our program, exemplifying patience as they begin their training. Onslo had yet to meet a person he doesn't like, making him well suited to working as an ambassador animal. He loves being able to roam in the Clinic and is often found spending time with Hazel, our resident box turtle.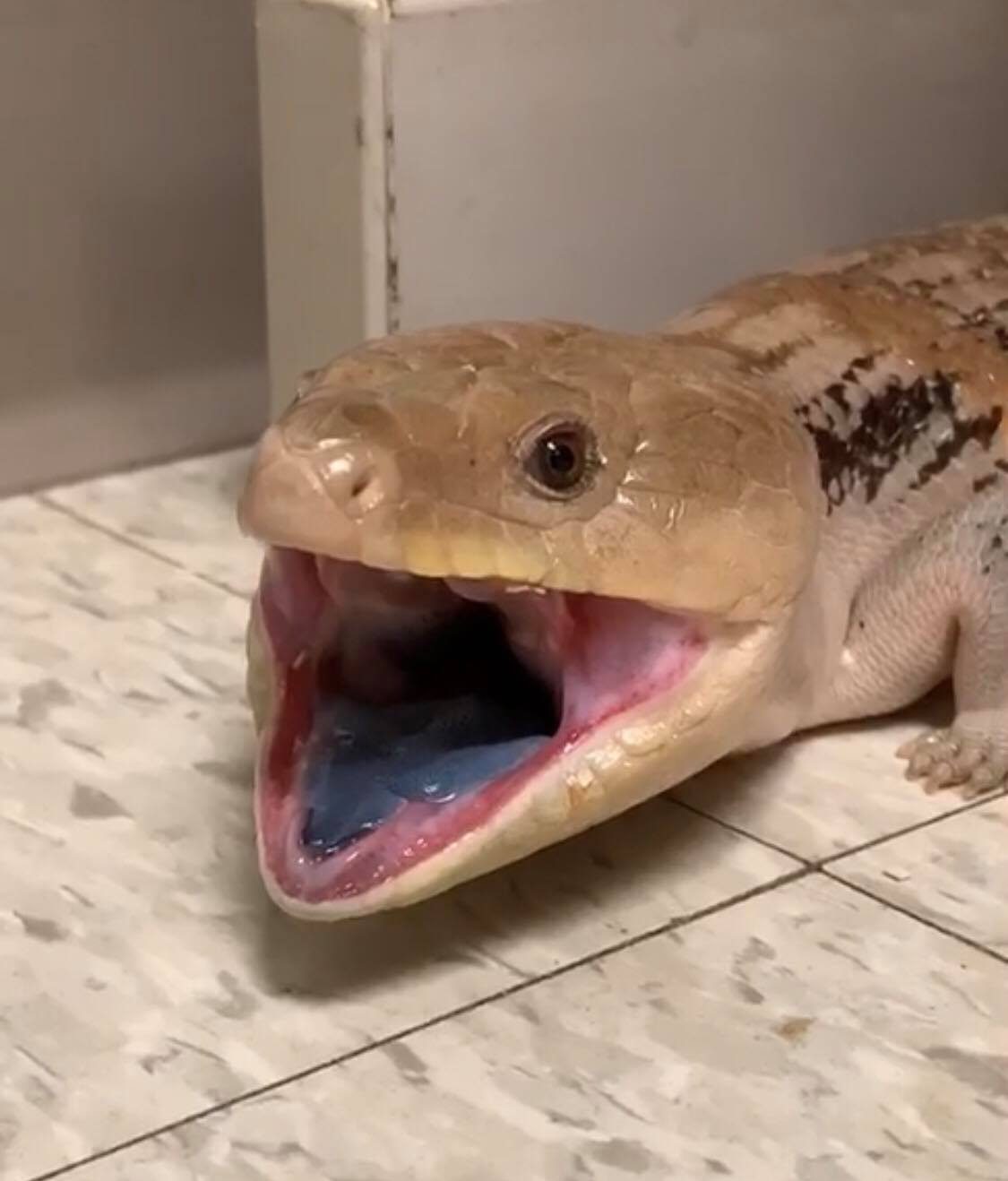 Though not an Illinois native species, Onslo serves as a representative of all lizards during our educational programs. He has a similar shape and general characteristics of Illinois lizards but is much larger. Calm even around large crowds, Onslo loves to bask in the spotlight and will encouragingly show off his characteristic blue tongue at events!
We hope to meet you and introduce you to Onslo at one of our upcoming Wildlife Ambassador Program events! If you would like to request an educational presentation from our Wildlife Medical Clinic volunteers and ambassador animals, you may do so through our website: https://vetmed.illinois.edu/wildlife/