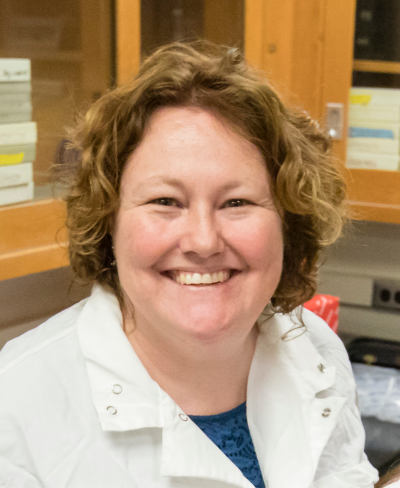 DR. MEGAN MAHONEY
MEGAN MAHONEY
I became a scientist because I am fascinated with how the natural world works. How did diurnal animals evolve from nocturnal ancestors? Why do male and females differ so dramatically with respect to mating behavior? How does the brain regulate reproductive behaviors? I study the answer to these and other questions in my lab at the University of Illinois at Urbana-Champaign. I joined the faculty in the Comparative Biosciences program in 2008, where I am the Principal Investigator of the Chronobiology Lab.
I attended Smith College (Northampton Mass) and graduated from Bates College (Lewiston ME) with a BA in Biology. I worked as a research technician at Harvard Medical School for 2 years before returning to graduate School to get my dual Ph.D. in Zoology and Ecology, Evolutionary Biology, and Behavior at Michigan State University (East Lansing, MI). My doctorate work sparked my interests in hormones and hormone receptors, biological rhythms, female reproductive cycles, neuroanatomy, and the evolution of diurnal and nocturnal species. These interests form the foundation of my current research program.
At the University of Michigan, I completed post-doctoral training in the Reproductive Sciences Program and the Toxicology Training Program. I was the Lab Manager for Dr. Theresa Lee for several years, and I oversaw projects in both the rodent circadian biology research and the sexual differentiation research on sheep.
Throughout this research career I have also developed an extensive teaching portfolio. My teaching philosophy and style has been formed from my own experiences as a student in two different small private colleges, and by being both a student and instructor at large public universities. I believe that learning is enhanced when students are interested in the subject they are studying; and once they are engaged in the material then they can hone their critical thinking skills. I have been the instructor for Animal Behavior, Hormones and Behavior, Biological Rhythms, and Research Methods. At the College of Veterinary Medicine I teach Neurobiology. My teaching efforts have been recognized with awards at both the Department and University-wide levels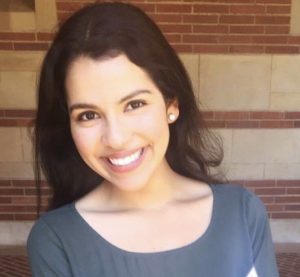 STEPH SORIANO
GRADUATE STUDENT
Email: soriano6@illinois.edu
Stephanie is a Ph.D. student in the Neuroscience Program. Her research focuses on delineating the adverse effects of prenatal phthalate exposure on circadian rhythms, anxiety-like behavior, and brain protein and gene expression in male and female mice.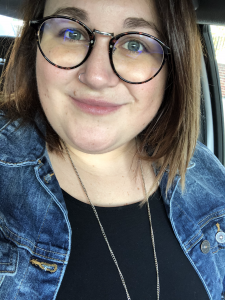 KATHERINE HATCHER
GRADUATE STUDENT
Katherine earned her Ph.D. Candidate in the Neuroscience Program. The overall aim of her dissertation was to investigate  the impact of phthalate exposure and endogenous hormone levels on sleep quality and depression in menopausal women, through a collaboration between Dr. Megan Mahoney and Dr. Charles Davies at Carle Foundation Hospital, as well as the Dr. Jodi Flaws and the Midlife Women's Health Study.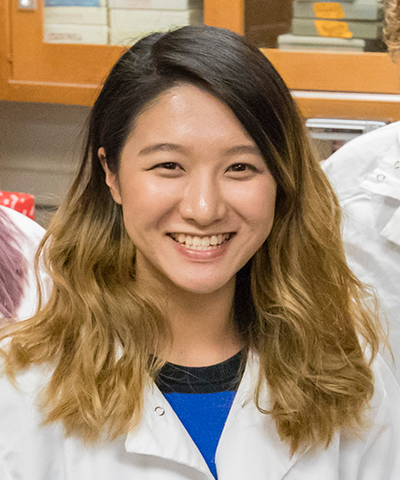 ANGEL CHU
UNDERGRADUATE STUDENT
Angel Chu joined the Mahoney Lab as a sophomore in the Department of MCB, with a double major in Spanish. She worked on several initial projects, and completed her honors research titled, "Impacts of circadian disruption on estrous cyclicity and folliculogenesis in the female rat".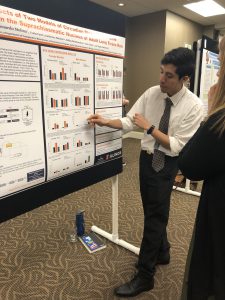 LEO MOLINA
UNDERGRADUATE STUDENT
Leo Molina joined the Mahoney lab through the Department of Animal Sciences and James Scholar. He conducted an independent research on a project titled, "The effects of two models of circadian disruption on gene expression in the suprachiasmatic nucleus of adult Long-Evans rats".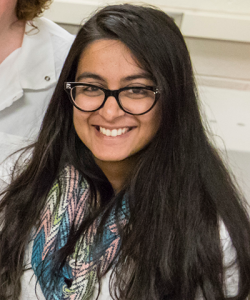 YESHA PATEL
UNDERGRADUATE STUDENT
Yesha Patel is a graduate of the College of Integrative Biology and the James Scholar's program. She conducted independent research on a project titled, "Effects of dim light at night and di-(2-ethylhexyl) phthalate on locomotor rhythms and feeding behavior".