The opportunity to volunteer at the Wildlife Medical Clinic is one of the unique experiences offered to veterinary students at the University of Illinois College of Veterinary Medicine. Whether students have minimal wildlife handling experience or years of wildlife rehab under their belts, Illinois veterinary students are encouraged to volunteer in this hands-on clinical environment. However, not every veterinary school has this kind of opportunity available. Because of this, the Wildlife Medical Clinic has developed a conference for veterinary students interested in wildlife medicine called Wild-Life-Line.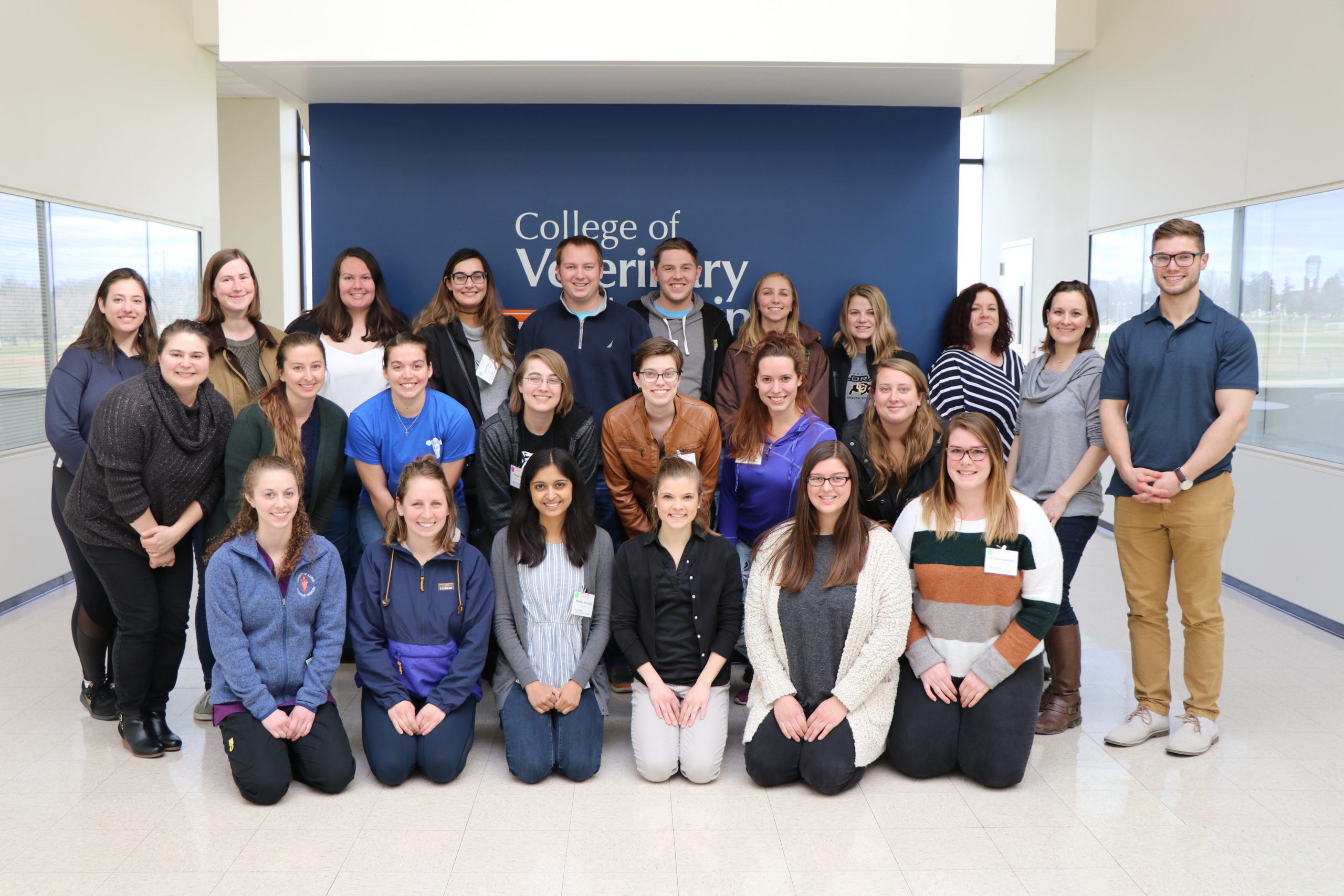 The conference was held during the last weekend of March and welcomed veterinary students from all over the United States to Champaign-Urbana. The curriculum included two days of both didactic and hands-on training. Participants were taught a multitude of things including species identification, physical exam skills, triage and bandaging, anesthesia, and case management. Throughout each of the activities, students were able to work one on one with WMC doctors and students to ensure they were getting the most out of their experience.
Ria Sari and Brittany Senecal, both second-year veterinary students, were two of the many students who volunteered their weekend to help teach other students about wildlife medicine. We asked them a few questions about their experiences:
1. What made you want to volunteer for the Wild-Life-Line Conference?
Ria: I attended a similar event at Purdue, and I wanted to see how our staff went about this kind of event in comparison to the Purdue staff. I also have an interest in teaching at some point in my future and want to get as much exposure to teaching and mentoring as possible.
Brittany: I like being involved in the wildlife clinic in general, and events like Wild-Life-Line allow the clinic to keep running while also training a lot of students how to handle and treat critters that might otherwise not have a chance. So, having volunteers is important to keep those aspects going.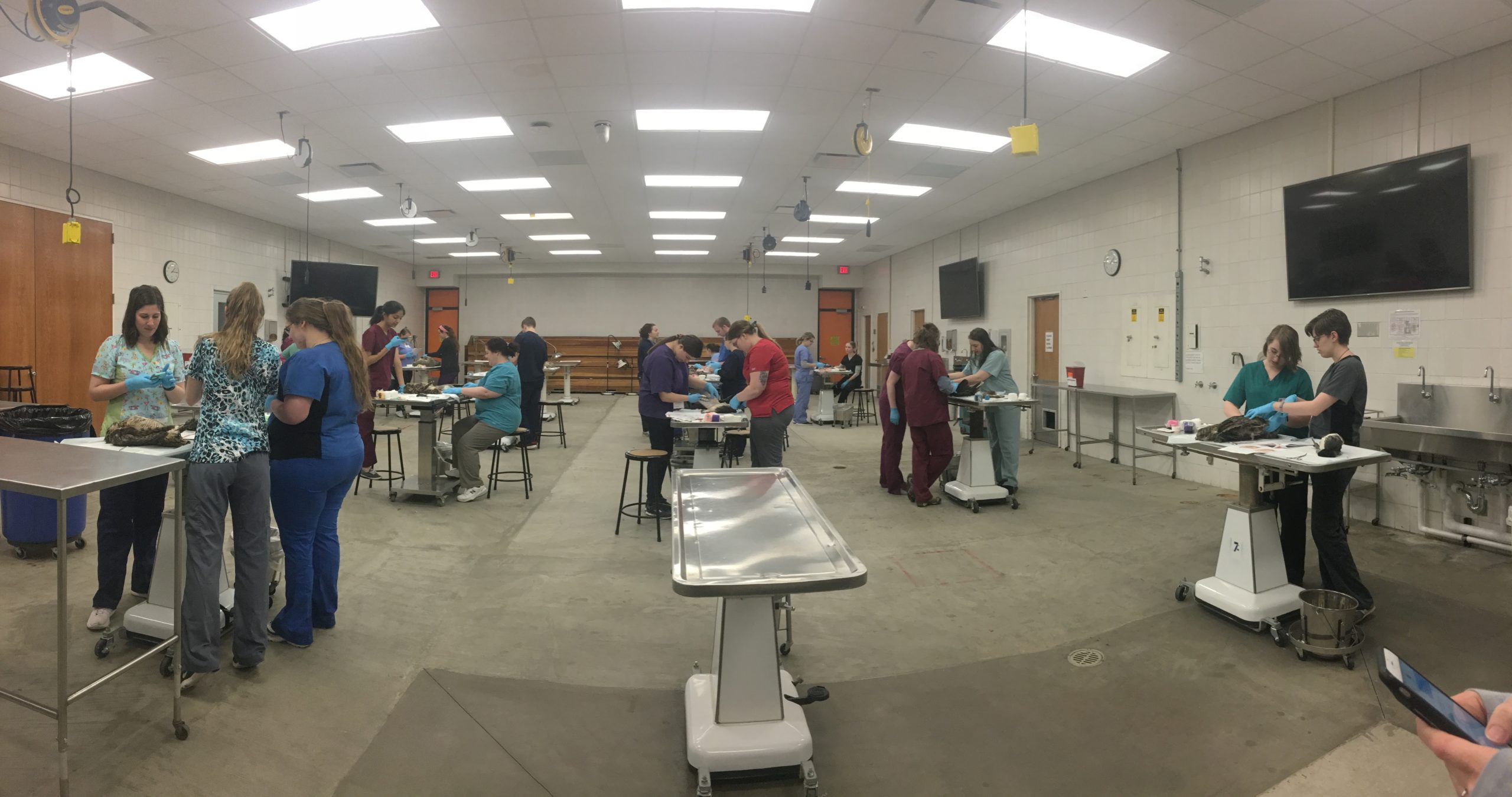 2. What was your favorite experience from volunteering that weekend?
Ria: I really enjoyed helping with the wet labs. I think it was a great opportunity to practice teaching the same skills I will be teaching my wildlife team next year as a team leader. It was also an incredible opportunity to showcase the value of the WMC to our students. As a second-year veterinary student, I was able to teach 3rd and 4th-year students skills they had never done before, but that I had already performed on live patients. It was also a great chance to test my own skills and knowledge, as I got to see how many questions or skills I could teach before needing the support of one of our clinicians.
Brittany: I liked meeting the students from other schools! Several had minimal wildlife experience, so it was great to talk about doing something with a cadaver, and then tell a story on how it's applicable from a real case we've had in the clinic.
3. How did the conference participants feel about each of the activities?
Ria: At first it was a slight challenge, especially for those students who were 3rd and 4th-year veterinary students. Those students did not seem to want to ask me questions. It was only after I kept asking if they needed help and was able to successfully answer questions did the students begin to ask me questions. There were still a handful of students that would not ask me questions and only waited for a clinician. The majority of the students were very open to being taught and were very friendly!
Brittany: I was particularly excited about meeting the students from UNL (University of Nebraska-Lincoln)! My undergrad was in western Nebraska, so I know a few people who have gone through that program. I also feel a lot of the 2+2 programs get forgotten in the conferences, so it was awesome to see them here. They had some wildlife experience, so it was cool to exchange stories on cases we've had.