Traveling the world has been a dream of mine, just like becoming a veterinarian. What better way to experience the world's amazing wonders and furthering my education to become a better future veterinarian than having the opportunity to pursue both my passions simultaneously?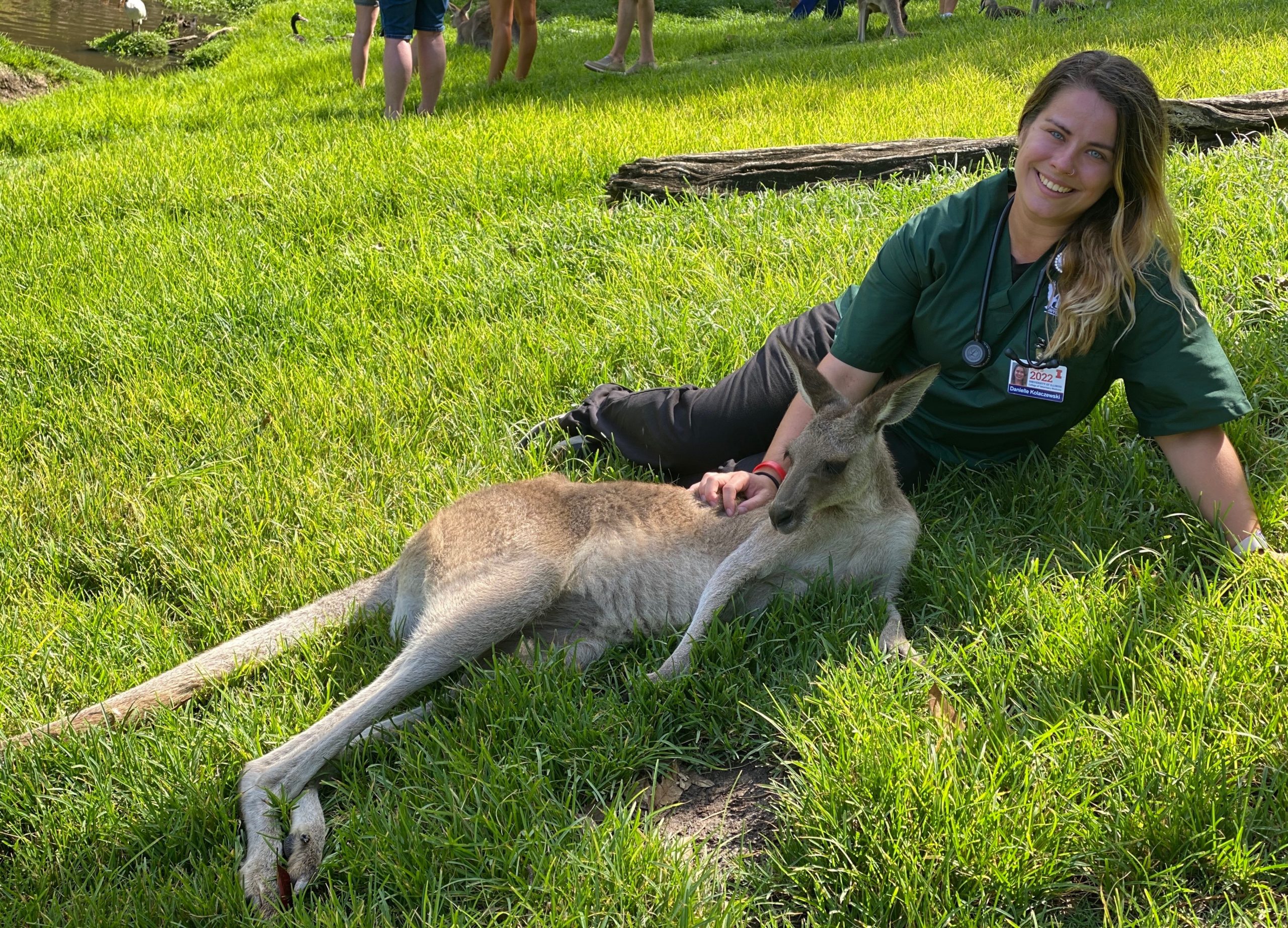 This January, I had the amazing opportunity to travel to Australia and experience their culture, current political affairs and become more educated on various topics, including conservation efforts and wildlife species healthcare. Created by the University of Illinois College of Veterinary Medicine,  this trip allowed six students to visit Australia for two weeks, spending one in Sydney and the other in Currumbin.
Traveling to Sydney offered numerous opportunities to dive into different areas of veterinary public health. Taronoga Zoo not only provided education about Australian wildlife species but also educated me about the many conservation efforts they have in place to help repopulate different species in their native range. Along with the zoo, there was an opportunity to visit New South Wales Department of Industry High Containment Lab. There, I was able to understand just how important each class offered through our normal veterinary school curriculum is to my future career. There were a wide range of departments at the lab, including specialists in histology, pathology, virology, parasitology, bacteriology, serology and others. All these departments are incredibly important in order to keep our livestock, wildlife, pets and communities safe.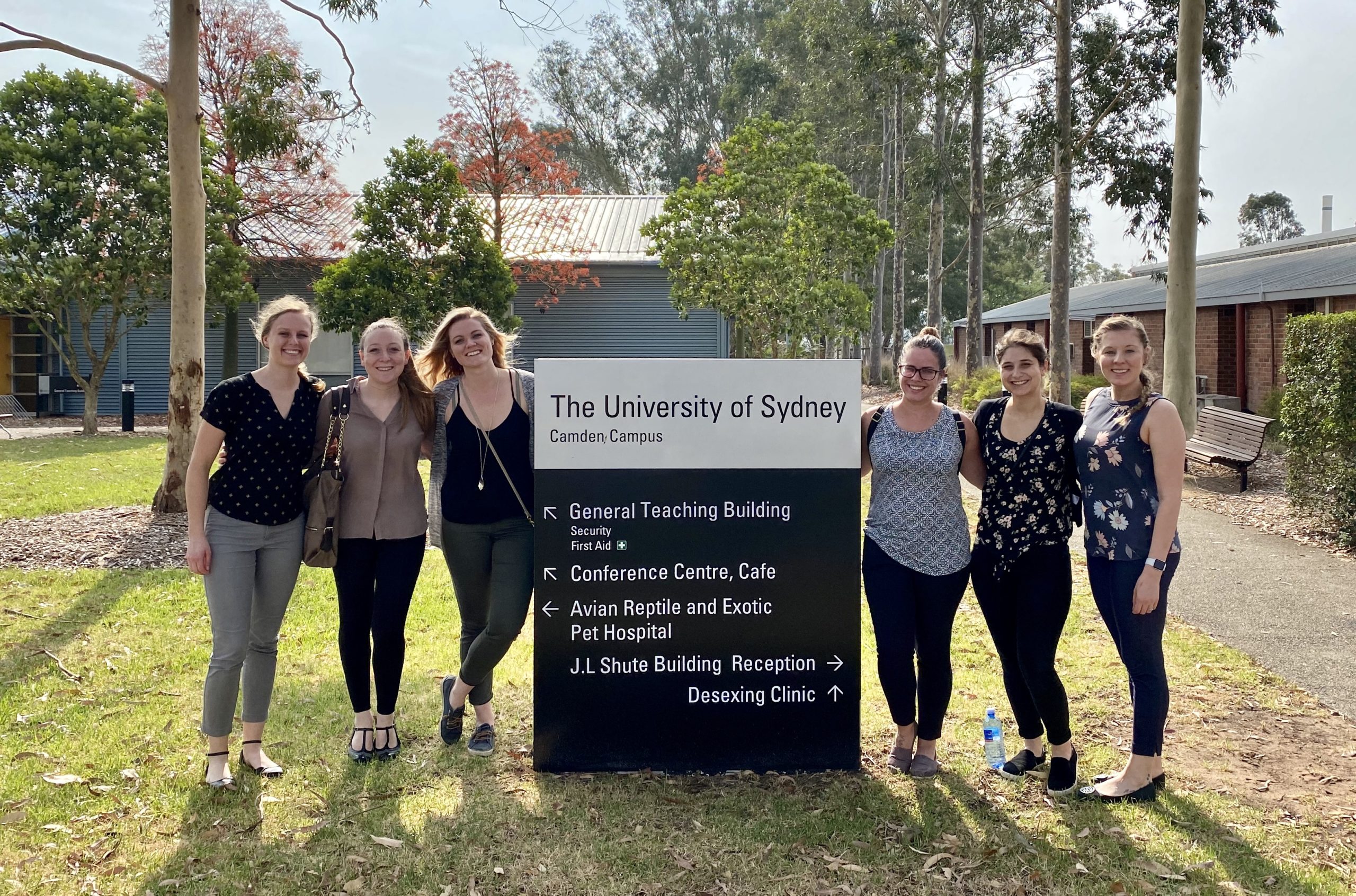 Rounding out our experience, we spent several days at the University of Sydney, Camden Campus Veterinary School, where we connected with speakers and specialists throughout veterinary medicine and public health. These speakers touched on foreign animal diseases, conservation efforts, public safety and many other topics that are the building bricks for the greater good of Australian public health. The experience made me realize how translatable these bricks are to the work in the United States and gave me a foundation of topics I wish to further my knowledge on in our culture.
Currumbin brought the most amazing opportunity of them all. Here is where I was able to help the native wildlife and expand my clinical skills. Being a member of the Wildlife Medical Clinic set a foundation that gave me the confidence to jump in at Currumbin Wildlife Hospital. Throughout my first year and a half at the University of Illinois, I have been an active member of the WMC under great mentorship from clinicians, team leaders and classmates. I have learned an amazing amount of information and ways to perform treatments and care for wildlife patients. Having that knowledge allowed me to be confident in Australia to draw blood, place catheters, anesthetize patients, position and interpret radiographs, calculate medication and fluid doses, as well as performing euthanasia when necessary.
I was able to perform these tasks on a multitude of wildlife, including koala, tawny frogmouths, lorikeets, echidna, ducks, mice, black headed ibis, common brushtail possums, figbirds, Australian turkeys and others. If it weren't for all the amazing individuals at the WMC I would not have been so confident and eager to jump in and learn how to care for Australian wildlife.
The WMC offers hands on experience to students early on in their vet school career. I have learned how to intake patients, create a differential and diagnostics plan, and execute treatments all in hopes of rehabilitating and releasing our patients. The clinic has given me a purpose in veterinary school, a rewarding reminder of why I'm here and that I will become a great doctor at the end of this journey. I highly recommend the clinic to every student, even if you aren't sure what career path you want to take (just like myself), as the clinic offers endless amount of knowledge to all that want it. I will forever cherish the opportunities the clinic has given me and thank all those who have been a part of this journey.
This blog was written by Danielle Kolaczewski, Class of 2022