The veterinary students at the University of Illinois College of Veterinary Medicine are some of the most driven and goal-oriented people I have ever met. Knowing this, I wanted to ask my fellow Wildlife Medical Clinic volunteers what their resolutions were for the new year. More specifically what their goals were related to the WMC, so I posed the following question, "What are your New Year's Resolutions for your time in the WMC?" Here are some answers from our dedicated volunteers: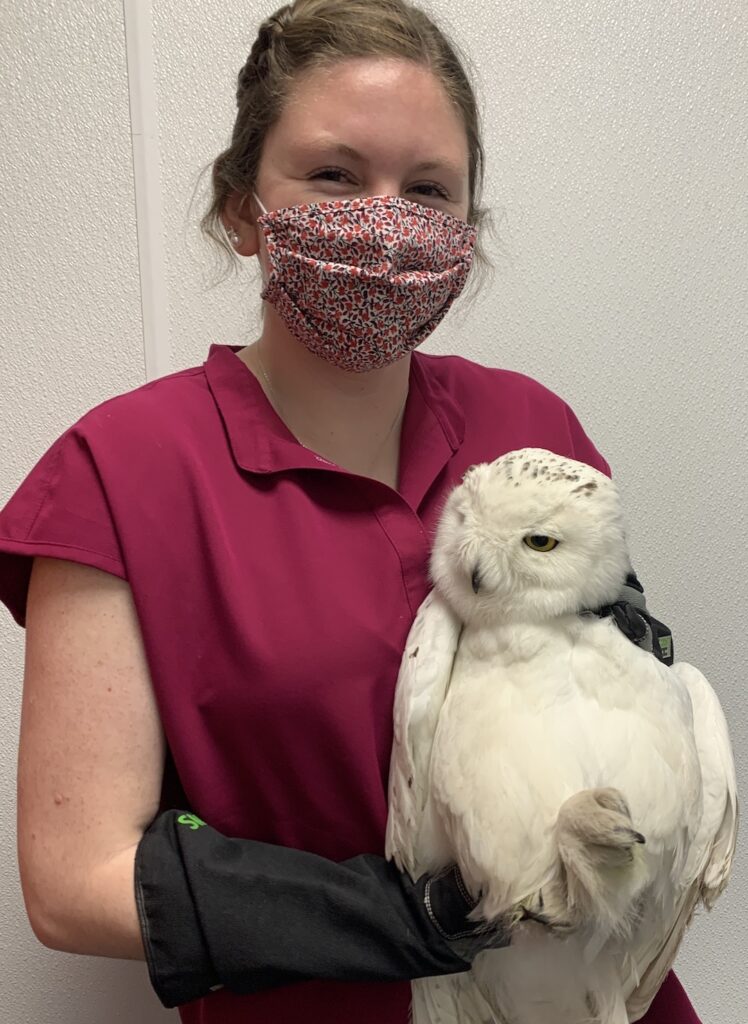 Allison Wallace, VM 24:
My New Year's Resolution for my time with the WMC is to have an owl as a patient and to participate in its successful rehabilitation and release. I would also like to participate in a surgical procedure.
Danielle Money, VM 24:
I want to make the best of my last two months in the clinic. I have enjoyed my time as a volunteer so much and I am sincerely going to miss it. (Third year students will be moving on from the program in March of 2023 as they start clinical rotations).
Billy Wright, VM 24:
I want to help a first-year student confidently triage an incoming patient on their own.
Brianna Huff, VM 25, soon to be senior WMC student manager:
My goal is to make sure the incoming manager feels welcomed and has the resources necessary to start the year off right!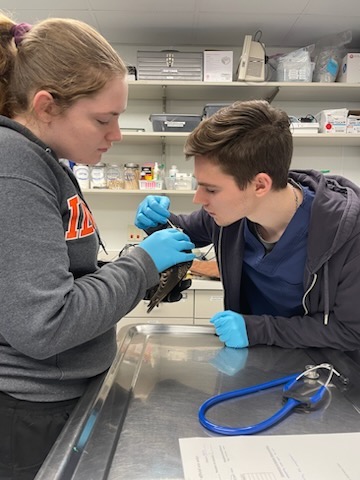 Tyson Jenkins, VM 26, soon to be junior WMC student manager:
I would like to improve my ability to formulate a treatment and diagnostic plan based off the findings of the triage exam. I also want to sharpen my blood drawing skills on smaller patients.
Christina Parsnick, VM 25:
I want to work on my ophthalmic exam skills!
Jacquelyn Merx, VM 26:
I want to keep sharing knowledge about wildlife through social media and conversations with friends, family, and others. This will help increase knowledge and awareness on issues animals face and help people learn when to help and how to help.
I also want to learn more about reptiles and amphibians this year. Besides turtles, I really don't know much about these animals. We recently had a salamander come through the clinic and it made me realize that I need to become more familiar with our local reptiles and amphibians and their care. This will allow me to give them the best care possible and to help educate others in the future.
Haley Kenyon, VM 25:
Unfortunately, I have had a string of cases where the animals are so severely injured or ill that the most appropriate and compassionate measure to take was humane euthanasia. Due to this, I am hopeful that I will receive a case where the animal is able to be successfully rehabilitated and then released back into the wild.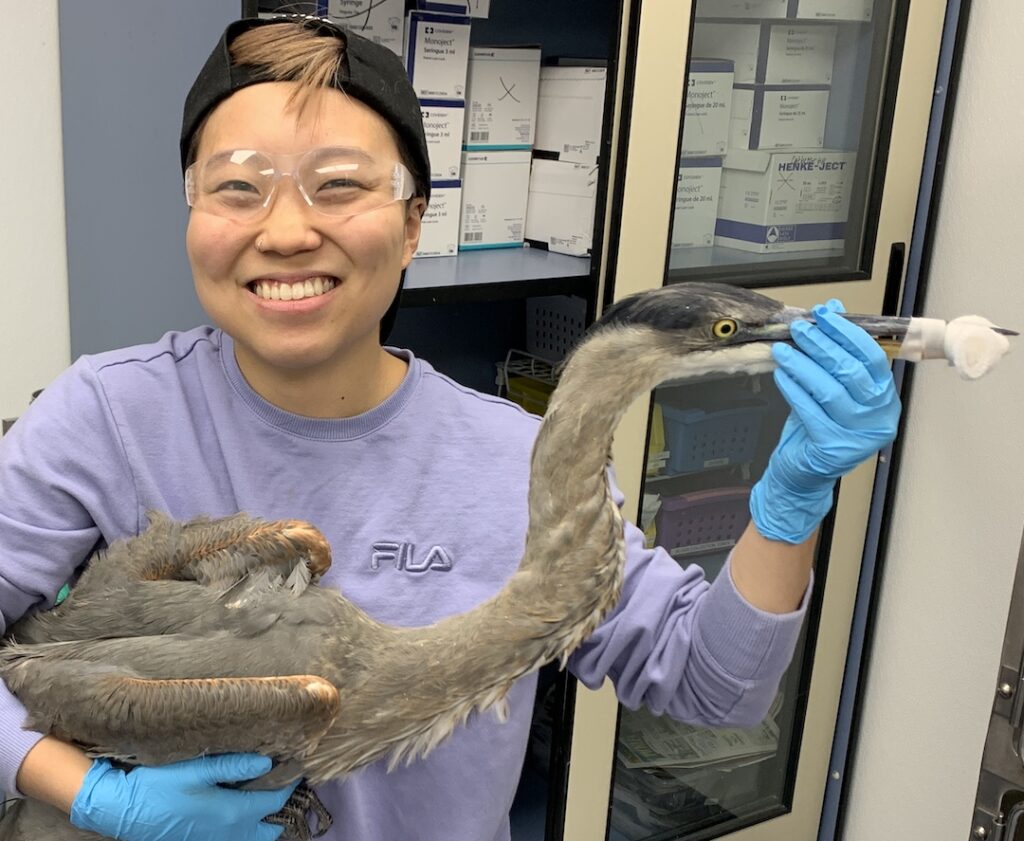 Fayth Kim, VM 24:
As a team leader, I want to make the best out of the year and help the students on my team feel more comfortable making treatment plans for their patients.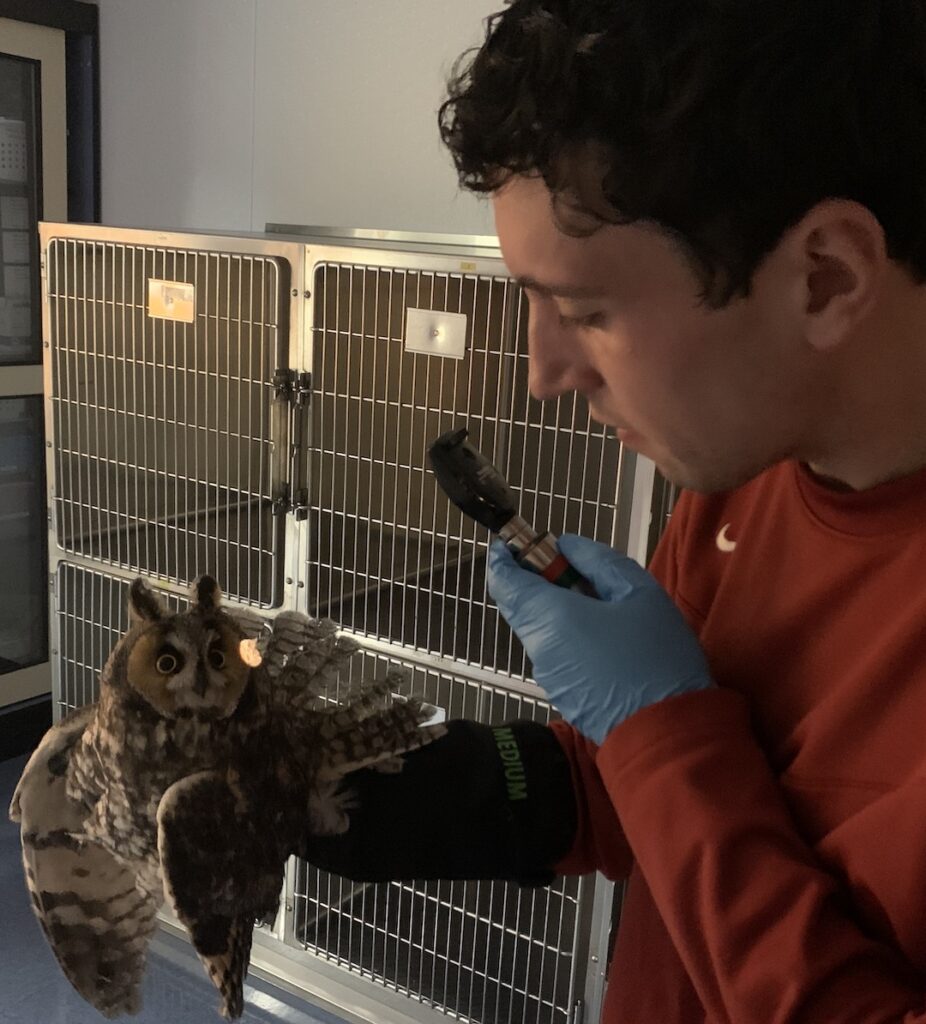 Hassan Hanna, VM 25:
My top three resolutions are to be a primary case manager caring for a North American River Otter, to be well rounded and knowledgeable about wildlife and to be able to rattle off random bird facts at dinner. I would also like to strengthen some of my clinical skills including blood draws, diagnostic methods, and sample collection.
Amanda Wong, DVM, ZCA Resident II:
I would like to participate in more surgical procedures with students to help them feel more comfortable with potentially complex treatment options for wildlife.
As for myself, my WMC New Year's Resolution is to continue to improve the program as the current senior student manager. I hope those that follow in my footsteps feel comfortable taking on the role of the manager and enjoy being in the position they hold. We are all excited to see what the new year has in store for us at the Wildlife Medical Clinic!
Written by Chloe Dupleix, current senior WMC student manager.