The Wildlife Medical Clinic would like to welcome the newest additions to our team! 
Dr. Balbine Jourdan:
Please welcome Dr. Balbine Jourdan, our new Zoological Medicine Specialty Intern! Dr. Jourdan is originally from Washington D.C. Dr. Jourdan attended The Ohio State University for her Bachelor of Science in Zoology, Master of Public Health, and Doctor of Veterinary Medicine degrees. Despite this questionable past, Dr. Jourdan has embraced all things orange and blue here in central Illinois! She has always had a passion for medicine and animals as her favorite animal is the gorilla. Professionally, she is most interested in bridging the gap between the human, animal and environment interface. The aspect of wildlife medicine that most appeals to her is the wide breath of species as well as the fulfillment of a successful release with our patients! Dr. Jordan's favorite memory so far in the WMC was performing radiographs on a bald eagle brought to the Clinic, as well as its successful release following treatment and rehabilitation. We look forward to many more patients, cases, and stories shared with Dr. Jourdan in the throughout the year.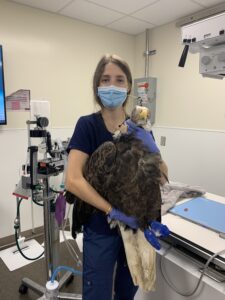 ---
Dr. Zachary Ready: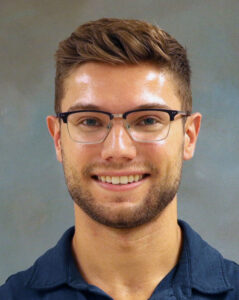 Please help us in welcoming Dr. Zachary Ready, the WMC's new first year Illinois Zoological and Aquatic Animal Resident! Dr. Ready is from Southbury, Connecticut. He went to Purdue University for his Bachelor of Science in Animal Science and Doctor of Veterinary Medicine degrees. He has continued his trip slowly westward across the country and will spend the next three years in Illinois completing his training. Dr. Ready has always had an innate passion for animals and a particular affinity for aquatic species, his favorite animal being the beluga whale. He realized in high school that veterinary medicine tied together his passion for biology, animals and bettering the lives of other people. One of his favorite wildlife memories includes being on a small team of veterinarians that were involved in traveling to Oklahoma to evacuate tigers from the 'Tiger King' facility. He spent the entire day anesthetizing tigers to move them into transport cages and even met a few of the cast members from the show. His favorite memory in the WMC so far has been performing a shell repair on a red-eared slider that was hit by a car. Dr. Ready has already proven himself to be a compassionate animal advocate and inspiring veterinarian for our student volunteers.
---
Dr. Amanda Wong:
Dr. Wong is our new first year Illinois Zoologic Companion Animal Resident. Dr. Wong was born and raised in San Francisco, California. She attended University of California, Berkeley for her Bachelor of Science in Molecular Environmental Biology, then headed north to University of California, Davis for her Doctor of Veterinary Medicine degree. Dr. Wong found her love for animals by often visiting zoos and even began to volunteer with non-releasable animals (old pets and habituated wildlife) used for education and this inspired me to become a veterinarian. Her favorite aspect of wildlife medicine is being able to work with a diverse variety of species. For her, "every day is different, and this field allows for a true combination of both medicine and surgery." She is most looking forward to working with students and taking a role in getting patients healthy enough to be released. Dr. Wong's ability to multi-task and anticipate needs for both students and patients has already proven itself to be incredibly valuable and we couldn't be happier to have her on the team for the entire three years of her residency!
---