Did you know that an estimated 6 million real Christmas trees are discarded every year?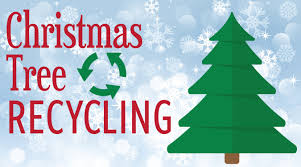 This iconic holiday decoration can take quite a few years to decompose in the landfill, releasing methane in the process. The good news is, many cities have programs for recycling your Christmas tree! Recycled trees can be composted or even shredded to make wood chippings.
There are two simple and convenient ways to recycle your Christmas tree in Champaign county this year:
1) Set your tree within 4 feet of your curb by 6:00 AM on Monday, January 7th where it will be collected for recycling free of charge. Make sure there are no stands, lights, decorations, or plastic bags left on the tree – only bare trees can be collected.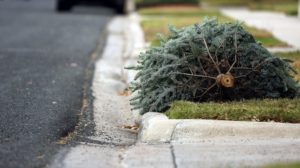 2) Want to keep your tree longer? Bring it to the Landscape Recycling Center at 1210 E. University Ave in Urbana during the months of January and February for free disposal.
You can use the following website to find information on how to recycle your Christmas tree in other Illinois counties: http://www.pickyourownchristmastree.org/IllinoisTreeRecyclingDisposal.php
Do you have Christmas lights you no longer want or need? You can recycle those too! – and you may even be paid for them. Bring the lights to Mervis Recycling at 3008 N. Cunningham Ave, Urbana OR to Twin City Recycling at 2808 N. Lincoln Ave, Urbana.