NEWS FROM THE JAROSINSKI LAB
Dr. Jarosinski's NIH/USDA grant proposal to the PAR-16-366 Dual Purpose with Dual Benefit will be funded by the USDA beginning in January of 2019 until 2024.  This grant is in collaboration with Dr. Charles Grose at the University of Iowa and will focus on the role the alphaherpesvirus conserved glycoprotein C (gC) plays in host specificity of avian and human herpesviruses.

Above shows the two of the model systems being used to study transmission.  A shows feathers infected with Marek's disease virus (MDV) expressing fluorescent protein in feather follicle epithelial (FFE) cells. B shows varicella-zoster virus (VZV) infected human foreskins in culture expressing fluorescent protein.
Michael Brooks presented his poster for the Summer Research Training Program on July 31st, 2018 and traveled to  Texas A&M University August 2-4, 2018 to present his poster at the National Veterinary Scholars Symposium. His work with Yung-Tien (Yvette) Tien focused on development of Marek's disease virus (MDV) transformed cell lines and their characterization using flow cytometry and immunofluorescence assays.
Dr. Jarosinski attended the 43rd Annual International Herpesvirus Workshop (http://www.herpesvirusworkshop.com/2018/) in Vancouver, BC, Canada July 21st-July 25th.  He presented 3 posters and gave 1 seminar during the Veterinary Satellite Workshop.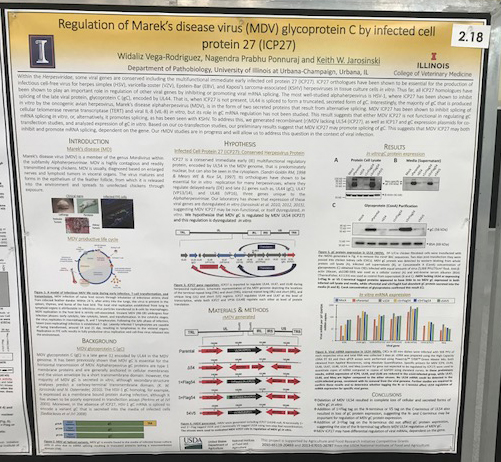 Widaliz won the Outstanding Scholar Award for the Summer Pre-doctoral Institute (SPI) during the summer of 2017 for her work on determining the chicken-to-turkey host specificity of herpesviruses.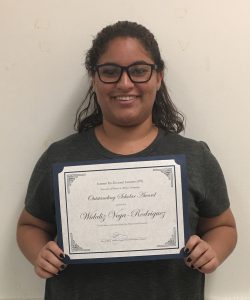 Dr. Jarosinski was invited to speak at the 17th Annual Rocky Mountain Virology Meeting held on the CSU Mountain Campus in Pingree Park Sept. 22-24th, 2017.  His talk was titled, "Understanding host-specificity during herpesvirus host-to-host transmission."
http://www.rockymountainvirologyclub.org/2017_Meeting.html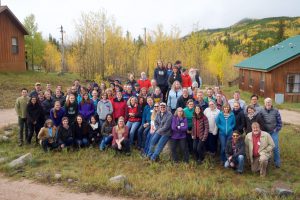 Dr. Yvette (Yung-Tien) Tien received a fellowship from the Taiwanese Ministry of Education to pursue Pathology and her PhD in Dr. Jarosinski's laboratory starting in the fall of 2017.