---
What inspired you to be a manager at the Wildlife Medical Clinic?
Whenever anyone asked, "why did you pick the University of Illinois?", I quickly replied that I wanted to be a part of the Wildlife Medical Clinic since I first heard about it. I was so excited about the idea of being around so many animals and having the opportunity to be involved in their care! Little did I know I would be signing on for so much more than that. Being a volunteer helped solidify concepts that I would learn in class and help me prove to myself that I was capable. When the opportunity arose to apply for a management position, it was a no-brainer for me. The WMC had given me a safe space to learn and I planned on doing as much of it as I could!
As a manager, what was your favorite part about working in the Wildlife Medical Clinic?
The best part of it all is seeing the impact you have on other student's learning. My favorite part of veterinary medicine overall is that we are constantly learning from one another and working together to provide the best possible care for our patients. I enjoyed walking students through a new procedure and bouncing ideas off one another while coming up with treatment plans. It was always during those times that I felt most like a doctor. In my position as manager, I was able to observe the moments when my peers also began to feel like doctors and it made me happy knowing that I could play a part in that.
---
What has been your favorite case during your time as manager?
My first summer as manager, we had a young Virginia opossum come in after being found in the middle of a busy intersection. The student intern I was working with that day had just gone to lunch but I knew that the sooner this little guy was stabilized and out of pain, the better! I reminded myself that I had the knowledge and capabilities to assess this animal. I did the initial triage assessment and found that he had a fractured arm. After bringing my findings to one of our residents, we got some radiographs and planned for surgery.
I was so excited to be a part of my first surgery at the WMC. We placed a pin in his arm to stabilize the fracture and then followed up with supportive care while we patiently waited for the bone to heal. When it was time to pull the pin from his arm, it looked so humorously small compared to the critter it had come from since he had grown so much while in the clinic. I was able to manage this patient's case from triage to release and it reminded me why I was doing all of this.
What is your career goal after graduation?
I will be continuing on the path towards becoming a zoo and wildlife veterinarian. When working with such a variety of species, there is never a dull workday. I am passionate about wildlife conservation and I want to play a part in showing others how amazing and important these animals are.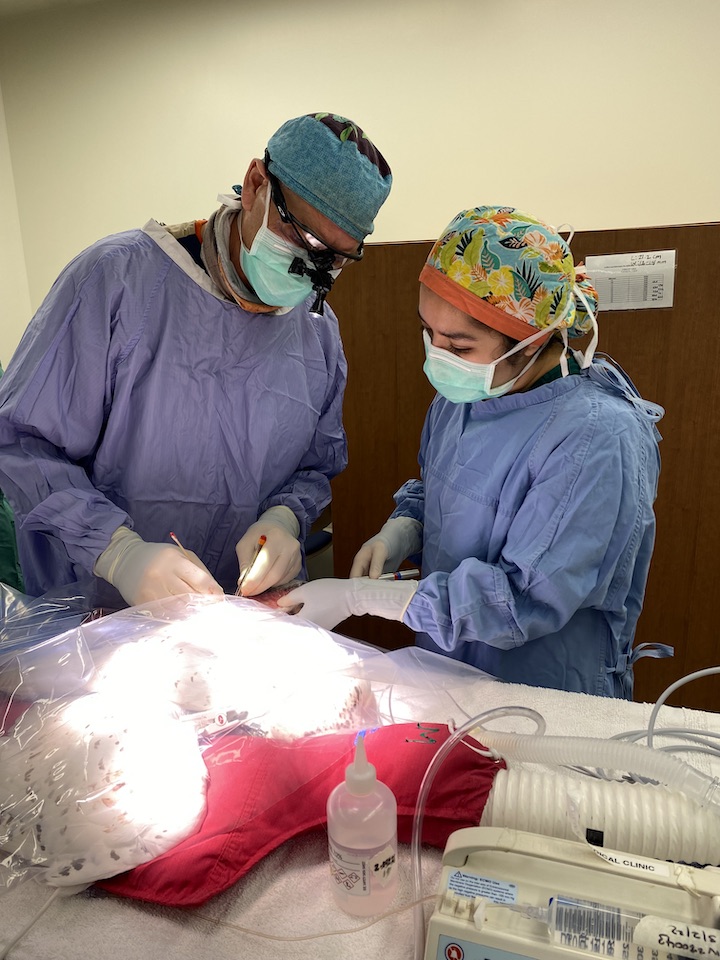 What is one thing you'd like more people to know about the Wildlife Medical Clinic?
If I could emphasize one thing, it would be that we are here because we are passionate about helping animals. There is so much decision-making for each of our patients that goes on behind the scenes that members of the community don't get to see. Each animal will have different needs and unique natural behaviors. For that reason, even the cutest of the injured animals deserve to be brought to a wildlife center to receive proper care.