By Kathleen Rafferty, College of Veterinary Medicine Class of 2021
It's November, and the holiday season is right around the corner. There are many things you can do to make your ecological footprint smaller this year! Here are just a few ideas:
Give a Gift of Meaning
In a world full of stuff, heartfelt gifts can take on a whole new dynamic. Instead of unwrapping presents, consider an experience (such as attending a concert, comedy show, or play), creating a holiday tradition (such as baking cookies, caroling, or volunteering in the community), or making a donation on behalf of your loved one. Many organizations, such as the Wildlife Medical Clinic, have opportunities to acknowledge the gift publicly or privately in order to cater to your specific needs. Sponsor-A-Day at the Wildlife Medical Clinic, for example, is a unique, eco-friendly way to celebrate a holiday, anniversary, or birthday.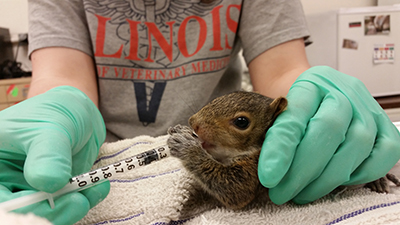 For more information on how you can claim your day at the Wildlife Medical Clinic, visit us at: https://forms.illinois.edu/sec/6403802
For information on additional gift opportunities check out our website: https://vetmed.illinois.edu/wildlife/giving/
Putting timers on your Christmas lights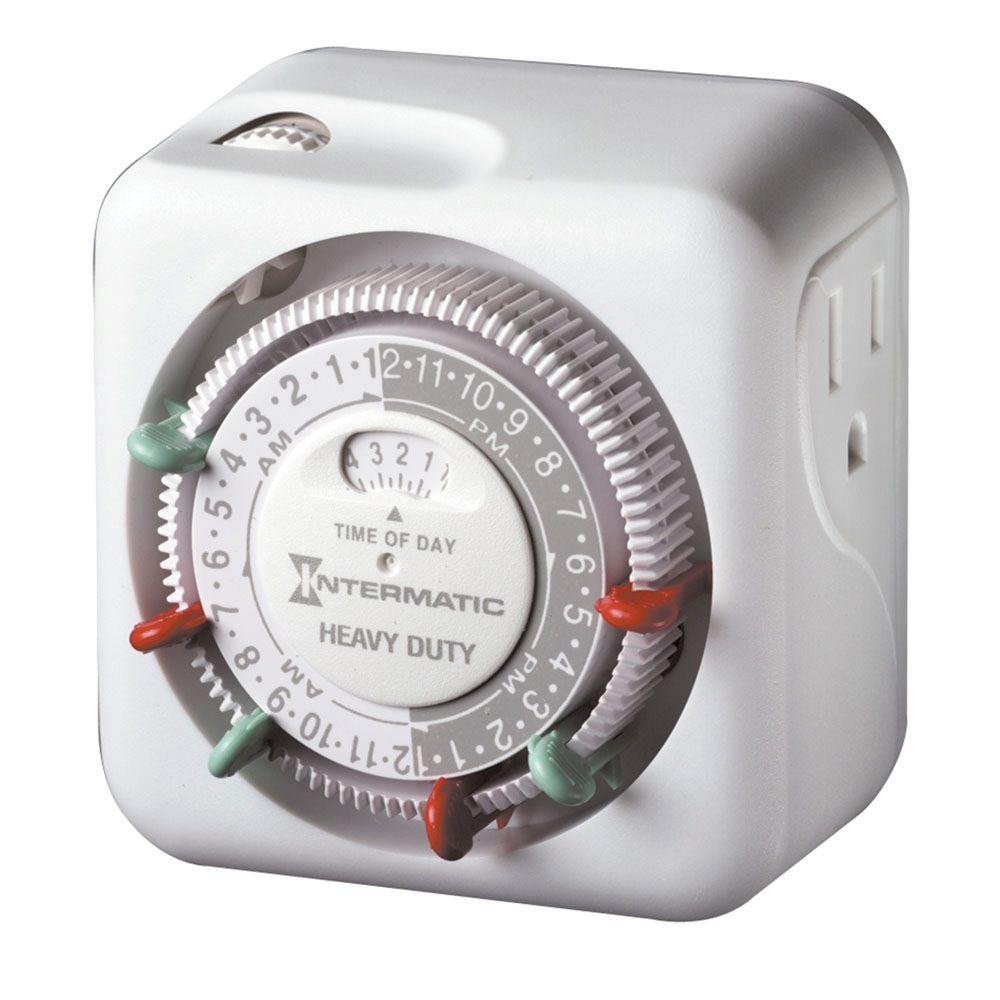 Christmas lights are always a beautiful and popular decoration for households around the world. However, according to the Center for Global Development, the United States alone uses 6.63 billion kilowatt hours of energy on Christmas lights! This is more electricity than is used in the country of El Salvador in an entire year. One way to help reduce your footprint is to put timers on your Christmas lights so that they are only lit after sunset until about midnight when most people are not out to enjoy them anymore.
Use LED lights
If your favorite part about the holidays is the lights you get to decorate with, one way you can still help to reduce your footprint is to use LED lights instead of compact fluorescent or incandescent lighting.
Using LED lights can reduce energy use by up to 90%! Not only is that great for the environment, but for your wallets as well. LED lights are also known to have a much longer lifespan, reducing the need for replacements and disposal of worn out strands to the landfills. 
Gift Bags or Recycled Paper
Another simple way to reduce your impact this holiday season is to limit the amount of trash produced when giving gifts. A great way to do this is to use a gift bag which can be reused multiple times. If you have an item that you prefer to wrap, using recycled wrapping paper would be a great option! Another great idea is to give gift cards, subscriptions to streaming services, tickets, or other experiences as gifts rather than wrapping a gift item.
Send E-cards
Not sure if you want to send a holiday themed card? A great eco-friendly option is to send an E-Card. There are many websites that offer them for no cost! E-Cards are fast, easy, and you can send them to as many people as you like without the hassle of printing and mailing all of those envelopes. Using this option will decrease your footprint by saving paper and the energy costs of transportation. 
These are just a few of the best easy ways you can reduce your ecological footprint this holiday season. For another list of over 35 ways to help reduce waste and conserve resources this year, click this link to read an article by Conserve Energy Future: https://www.conserve-energy-future.com/amazing-eco-friendly-holiday-tips.php