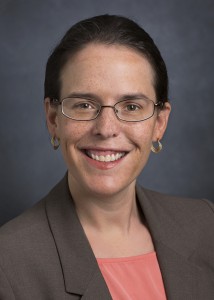 REBECCA SMITH
DVM MS PhD
PRINCIPAL INVESTIGATOR
Associate Professor
Smith is just a farm girl who always had a thing for math. After receiving her DVM from Cornell (2005), she took the research route and never looked back. She prides herself on producing research that is applicable to the real world and can make a difference in peoples' lives.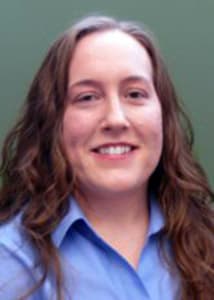 LEE ANN LYONS
DVM MPH
GRADUATE RESEARCH ASSISTANT
Lee Ann Lyons is a Ph.D. student in the University of Illinois Pathobiology Department.  Her primary areas of interest are epidemiology of zoonotic diseases, specifically tick-borne diseases, and their relationship to public health.  Lee Ann graduated from the University of Illinois with a DVM in 2008 and an MPH in 2016.  From 2009 to 2014, she worked for the USDA in the Food Safety and Inspection Services as a Supervisory Veterinary Medical Officer.  While working for the USDA, she supervised the humane handling of production animals during the slaughter process and helped to insure the safety of the US food supply.  Lee Ann is a member of the United States Animal Health Association and the American Public Health Association.
Fun Fact: Lee Ann is also a member of the United States Bowling Congress and has been a part of a team that won the Champaign Co. Bowling Tournament.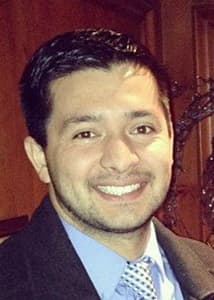 JOHN ALBERT UELMEN, PhD
POSTDOCTORAL RESEARCH ASSISTANT
Since the earliest days of growing up in Fond du Lac, Wisconsin, Johnny has always had an interest in everything outdoors. In particular, he always loved how interesting arthropods are – and continue to be! That curiosity led him to an B.S. in Evolutionary Biology, a M.S. in Entomology, and a M.S. in Epidemiology…all of from the University of Wisconsin. Johnny finished his Ph.D. at the University of Illinois in 2020, focusing on vector-borne disease modeling. Johnny's research applications include the complex interactions of the environment, animals, and humans under the forces of a changing climate. Johnny's interests are many and broad – from tinkering and fixing classic cars and retro video games to history of Ancient Greece and Rome.
Johnny is the proud husband of a wonderful zoo veterinarian and father of 8 pets (2 cats, 2 chinchillas, 2 bunnies, 1 iguana, and 1 dog)!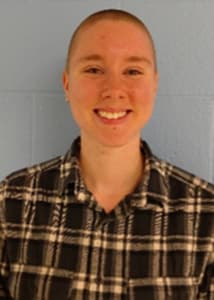 JAMESON MORI
GRADUATE RESEARCH ASSISTANT
Jameson Mori is a Ph.D. student in the University of Illinois Pathobiology Department. Their primary area of interest is pathogen control in wastewater and reused water systems. They are currently working on an air dispersion models for waste water irrigation and water quality for aquaponics systems, as well as COVID-19 modeling. Jameson graduated from UMass-Dartmouth in 2017 with a BS in bioengineering.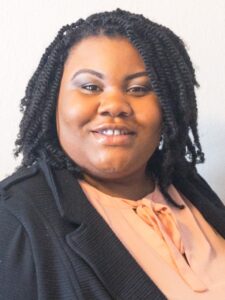 BRANDI PATRICE SMITH, MS
GRADUATE RESEARCH ASSISTANT
Brandi Patrice Smith is an Interdisciplinary Environmental Toxicology scholar and doctoral candidate in informatics at the University of Illinois. She received her bachelor's degree in mathematics from Mississippi Valley State University in 2010 and master's degree in mathematics from Mississippi State University in 2016. Her research focuses on racial differences in environmental toxicant exposure and its effects on adverse health outcomes in menopausal women. Additionally, she is interested in optimizing statistical methods of phthalate exposure in epidemiological studies.
See here for publications: Google Scholar
HEATHER KOPSCO, PhD
POSTDOCTORAL RESEARCH ASSISTANT
Heather Kopsco received her PhD from the University of Rhode Island in 2020, with a focus on passive surveillance of ticks. She is currently working on the modeling of ticks and tick-borne diseases in Illinois and across the Midwest.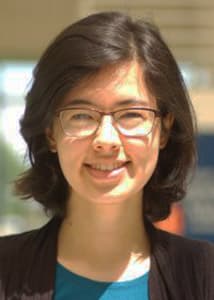 SERENA SCHATZ, MSPH
MCE-VBD RESEARCH FELLOW
Serena Schatz is a Midwest Center of Excellence for Vector Borne Disease (MCE-VBD) research fellow. Her work involves West Nile Virus prediction modelling and a qualitative study of mosquito surveillance and control priorities in the Midwest, as well as field surveillance of mosquito and tick vectors. Her primary interest is in applied epidemiological research on vector-borne and zoonotic diseases for program development and evaluation, including transmission dynamics and novel vector control strategies. Serena graduated from Cornell University in 2015 with a BS in biology and entomology, then from Johns Hopkins Bloomberg School of Public Health in 2018 with a MSPH in global disease epidemiology and control.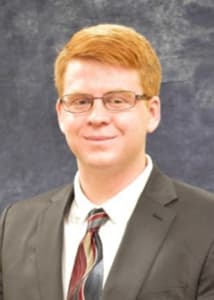 BENNETT LAMCZYK
DVM CANDIDATE 2021, RESEARCH ASSISTANT
Bennett is a student of the University of Illinois, College of Veterinary Medicine. His current interests are in public health and zoonotic diseases. He assists with the I-TICK program and is pursuing a Certificate in Medical Entomology. His extracurricular research is in human outdoor behavior and its association with West Nile virus exposure risk to the Chicago population. Bennett graduated from the University of Findlay in 2017 with a BS in biology and animal science.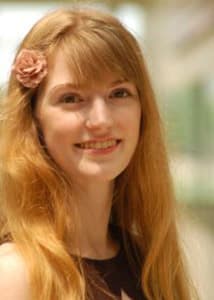 SAMANTHA CRIST
DVM CANDIDATE 2022, RESEARCH ASSISTANT
Samantha is a student attending the University of Illinois College of Veterinary Medicine. She has many interests in the veterinary field, one of which being production animal medicine. This is what drew her to research and she is currently reviewing literature to determine the effects of flooding on beef cattle and swine. She graduated from the University of Illinois ACES as a Bronze Tablet student with a major in Animal Science and a minor in Chemistry. Samantha plans on specializing in the field of veterinary medicine post-graduation.