The Wildlife Medical Clinic is rounding out another year of providing care to the many species of animals that call our beautiful state home. 'Tis the season for giving, and there is no better way to share the holiday cheer with all creatures great and small than to support the medical care of animals in need. Have a friend who is difficult to shop for? Looking for the perfect gift for the animal lover in your life? There are several ways you can give a unique gift to your loved one while also supporting a great cause.
Like any medical facility, we are always seeking to provide top notch care for our patients. For as little as $350, you can sponsor an entire day of care for every animal in the clinic! Another wonderful way to support the day-to-day care of our fuzzy, feathered, and scaled friends is by purchasing an item from the clinic wish list. From anesthesia monitoring equipment to safety equipment for our volunteers to housing for orphaned and injured animals, there are a ton of ways you can make a direct positive impact.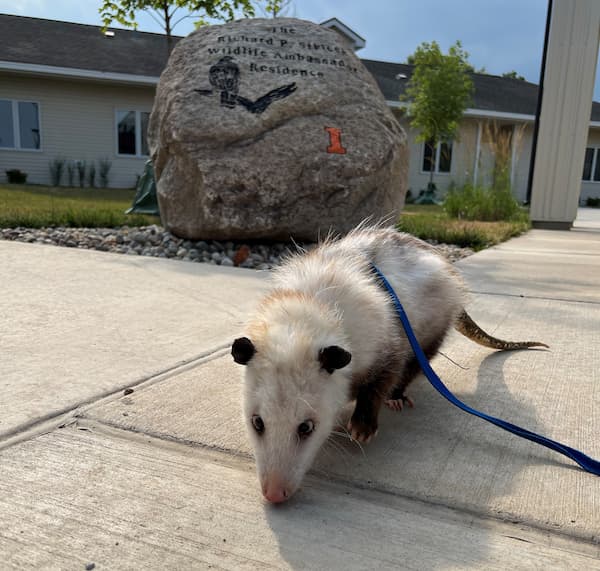 Not only does your support help us care for local wildlife, but it also gives us the opportunity to give back to the community through our Ambassador program. There are cases where animals arrive to the clinic and unfortunately medical complications prevent a full recovery, making it where these animals cannot be released back into the wild. In these cases, animals have joined us at the WMC permanently as ambassadors. An ambassador is a wild animal that serves to educate the public about wildlife, conservation, and ecosystem health. Our ambassador team is comprised of five birds, three reptiles, and two opossums, including our newest ambassador animal, Petunia! As a member of the community, you can Adopt an Ambassador to help provide for the food, medical, and housing needs of these animals. In return, you can get an information sheet about your ambassador and Ambassador Art created by the animal you adopt!
Another great gift for the season is the 2023 Wildlife Medical Clinic Calendar. Every month brings a new picture-perfect patient photo, taken over the past year highlighting the wonderful animal species that live in Illinois. Not only does the calendar cover your basic important yearly dates, but it will also keep you updated on equally notable events like Superb Owl Day and International Raccoon Appreciation Day.
Every year our volunteers at the Wildlife Medical Clinic treat patients from tiny orphan bunnies to 50-pound snapping turtles, and everything in between. They dedicate their time, love, and energy to the care of their patients. Each of them is there because they believe in our mission to provide care and treatment to wild animals in need, as well as educate members of our community about coexisting with native Illinois wildlife and to continue working with our veterinary students to help them gain firsthand experience and training with wild animals. The Wildlife Medical Clinic depends on donations and community support from amazing people like you to provide this care. Check out our Ways to Give page to explore the opportunities to give this holiday season. We wish happy holidays to you and yours from all of us here at the Wildlife Medical Clinic!
Written by Theodore Berlanga, Class of 2025