Frequently Asked Questions
Can I hold my pet during the euthanasia process?
In most situations, yes, you can!
Your pet's care team understands how difficult this experience is for you. We all want to make your pet's last moments as peaceful and comfortable as possible and honor any last wishes you may have for them. If you wish to hold your pet during their last moments, we may offer a towel or potty pad for you to place between the two of you in the event of any accidents.
Will euthanasia hurt my pet?
No, it will not hurt your pet and we do everything possible to ensure that your pet does not feel any pain. If you suspect that your pet is in pain, please ask the care team about administering a small dose of pain medication. The procedure itself is generally a very smooth and painless process.
What should I expect during the euthanasia?
Dogs and Cats
As a first step in the process, we will place an IV catheter. We may have to bring your pet to our treatment area to have this placed. After catheter placement, as long as your pet is not in distress, you can spend all the time you need with them. When you are ready, the veterinarian will administer two medications through the IV catheter.
A sedation medication that will allow your pet to relax, fall asleep, and not feel anything.
A medication that will slow and eventually stop the heart. The veterinarian may use a saline flush to ensure the medicines are administered entirely.
And finally, the veterinarian will use their stethoscope to listen to your pet's heart. They will inform you when your pet no longer has a heartbeat.
During this time, your pet may urinate or defecate. You might see them take a couple of deep, last breaths. You might see their skin or muscles twitch, and nerves relax. Please know that your pet's eyes will remain open. Please ask your pet's care team if you have any questions or concerns.
Birds and Exotic Pets
All of our veterinarians and veterinary technicians in the Zoological Medicine and Emergency Medicine Services have training and expertise in providing euthanasia services for most exotic species. This may include mammals like rabbits, ferrets, guinea pigs, hedgehogs, rats, and hamsters. Birds like parrots, pigeons and canaries, and reptiles including snakes, lizards and turtles.
Most of our exotic pets will benefit from a mixture of sedatives to help them fall asleep prior to placing a catheter for euthanasia. We can administer these medications with you and allow your pet sit with you while they feel the effects of these medications.
If your pet is large enough (rabbits, ferrets), we will place an intravenous catheter that will allow us to deliver the final injection through this catheter. Placing a catheter will require that they are brought to our treatment area after they are sedated so that our technicians can assist in placing the catheter.
However, many of our exotic patients are too small for an intravenous catheter and require the injection to go directly into the bloodstream through an injection. Although you can be present for this final injection, many of our clients have been with their pet while they have their final conscious moments and have chosen to not be present. Please make sure that you voice to your veterinary team how we can provide services to meet you and your pet's needs.
Equine 
The Equine Surgery and Medicine teams are experienced at performing euthanasia in equids of all sizes. Our primary concern is for the safety of all personnel and clients while alleviating pain and anxiety in our patients.
To begin, we typically place an intravenous catheter in the jugular vein (in the neck) if one is not already in place. This will be done in the stall while under light sedation and a local anesthetic. After catheter placement, as long as your pet is not in distress, you can spend all the time you need with them. We generally recommend that you take this opportunity to say good-bye at this point rather than being present for the euthanasia itself. Once you are ready, your pet's care team will gather to assist with the process.
During this time, your pet may urinate or defecate. You might see them take a couple of loud, final breaths and foam and/or blood may be seen at the nostrils. You might see their legs or neck twitch, sometimes strongly. Please know that your horse's eyes will remain open. Finally, the veterinarian will use their stethoscope to listen to your horse's heart and will assess for a blink reflex. They will inform you when your horse no longer has a heartbeat. Your horse's care team will ask if you wish to take mane or tail as a keepsake and if you want to collect it, or if you would prefer them to. Ask your horse's care team if you have any questions or concerns.
Pet Farm Animal
For most farm animals that are humanely euthanized the veterinarian and veterinary care team will discuss options with you if you choose to be present.
To begin, a sedative will be administered that will calm the animal and allow them to lie down. At this point you are welcome to spend some time with your animal.
When you are ready, an area of the neck will be clipped to allow for administration of the euthanasia medication. This medication will slow and eventually stop the heart. During this time, you may visualize some twitching or movement of the limbs despite the animal being unconscious and its heart stopped. These are normal reflexes.
Finally, the veterinarian will use their stethoscope to listen to the heart and will assess for a blink reflex. They will inform you when there is no longer a heartbeat. Please know that the eyes will remain open.
Families may request an at home burial, please note that some counties do not permit the burial of animals after the use of barbiturates. For this request, the alternative means of humane euthanasia will involve a captive bolt after the administration of sedation. This form of euthanasia may be less esthetically pleasing. Your veterinary care team will be able to prepare you, explain the process, and answer any follow-up questions or concerns you may have.
If I cannot physically be with my pet during the euthanasia, will he or she be alone?
Your pet will never be alone. If you cannot or choose not to be present during the euthanasia, your pet's care team will ensure that their last moments are full of love and praise. Knowing your own needs and limits and recognizing if it would be better that you not be with your pet at that time is okay.
Please be open with your pet's care team if you do not wish to be present for the procedure. Because we perform euthanasia in a stepwise fashion, you can even ask your pet's care team if you can be part of some of the process but not all of it.
We are happy to work with you to provide what you need in these last moments.
If I use your cremation service, how long will it take to get my pet's ashes returned to me?
At this time, we use Endearing Pets, located in Bloomington, Ill., who provide cremation services for all species, whether furry, feathered or scaled.
You should expect a phone call from their facility within two weeks with details on how you can pick up your pet's ashes. If you want other options for cremation, please call Endearing Pets to speak with them about what else they offer.
Endearing Pets:
Phone Number: 309-828-2442
Address: 1104 North Main Street, Bloomington, Illinois 61701
Can I use a different cremation service of my choice?
Yes, you can. The Veterinary Teaching Hospital works with Endearing Pets and coordinates the transfer of your pet's remains with this vendor, but if you have another service you would like to use for cremation, please let us know, and we will make a note of this request.
If you use a vendor other than Endearing Pets, you will have to contact the cremation service to discuss their processes. You will want to ask if they can come to our hospital to pick up your pet.
What if I cannot decide in the moment what to do with my pet's remains?
It is reasonable if you cannot decide at the moment what type of aftercare you wish for your pet. Sometimes, we prefer to have input from our entire family and need a few days to process.
"We provide a 10-day hold period for this reason. Someone from your pet's care team will reach out during this time to check in and see if you have any questions or have decided how to proceed with your pet.
If we do not hear from you by the end of the ten days, we will move forward with general cremation, which means you will not get the ashes returned to you and the charge for this service will be added to your outstanding balance."
What types of memorialization do you offer?
We offer PawPals®, ink prints, and hair or feather clippings.
PawPals® is a paw print keep sake. These are a framed impression of your pet's paw print that you can display with a photo in addition to forever hold a memory close. If desired, we will write their name in the foam for you. Please let your pet's care team know if you have a nickname or do not want their name written.
You can also have an ink print made of a paw or nose.
Some families love having a small hair clipping to remember their pet. Please let us know if there is a specific area of your pet from which you would like a clipping. Maybe you love those hair crimps behind their ear, or perhaps you want one of the long feathers from your parrots wings to remind you of them. Please let your pet's care team know if you have a particular tuft of hair you wish to have.
If you have a preferred way to memorialize your pet, you can bring this with you. Your pet's care team will do their best to fulfill your request for a memory that will honor your beloved companion.
Resources for Pet Parents
Books
Books about quality of life
• "Good Grief: Finding Peace After Pet Loss" by Sid Korpi
• "It's Never Long Enough: A Practical Guide to Caring for Your Geriatric Dog" by Dr. Mary Gardner
• "Soar, My Butterfly: The Animal Dying Experience" by Gail Pope
• "When It's Time to Say Goodbye" by Angela Garner

Books about grief and loss
• "Goodbye, Friend: Healing Wisdom for Anyone Who Has Ever Lost a Pet" by Gary Kowalski
• "Grieving the Death of a Pet" by Betty J. Carmack
• "Healing Grief, Finding Peace: 101 Ways to Cope with the Death of Your Loved One" by Dr. Louise Lagrand
• "The Loss of a Pet" by Wallace Sife

Books for children
• "For Every Cat an Angel" by Christine Davis
• "For Every Dog an Angel" by Christine Davis
• "Bill at the Rainbow Bridge" by Dan Carrison and Peg DuVal
• "Saying Goodbye to Lulu" by Corinne Demas

For more books or recommended readings, please visit this list created by the Ohio State University Veterinary Medical Center.

How to Memorialize Your Pet's Death
Create a Bucket List! Dog Bucket List: 45 Fun Things to Do With Doggie to Make Him Happy (bucketlistjourney)
Burial (at home or pet cemetery)
Cremation (communal, separated, private)
Celebration of life / Remembrance ceremony
Jewelry, memory stones, wind chimes, etc.
Art (writing, painting, sculpting, etc.)
Meditation
Hikes, memorial walks, planting flowers or trees in their name
Volunteering at an animal shelter
Quality of Life Assessment Tools
What is Quality of Life (QOL)?
It is the standard of health, comfort, and happiness experienced by an individual, both human and animal. Functioning includes physical, psychological, social, emotional, and other domains of functioning of a pet.
Share a Photo of Your Beloved Pet
Share a photo of your pet through our Pet Slide Form and we will feature your beloved animal on our slideshow in the Molly's room for a period of time.
If you need counseling services, please contact us at 217-244-2273 (CARE)
About Our Counselors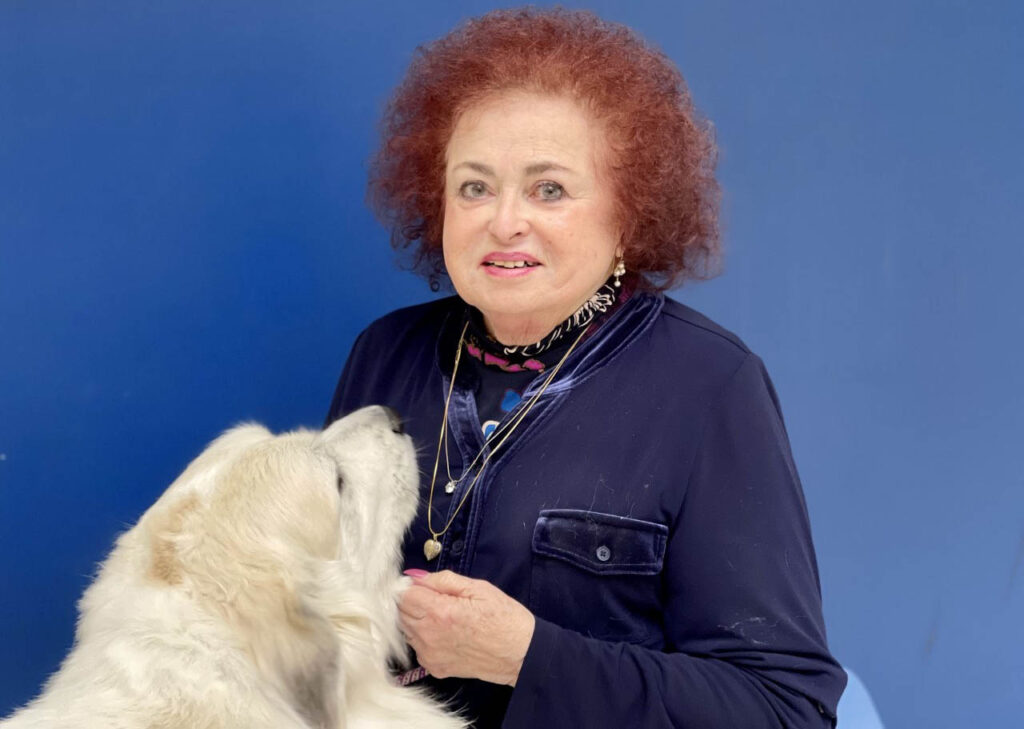 Gail Hague, MSEd, NCC, LPC
Gail Wallis Hague is a licensed, nationally certified counselor who has been practicing counseling psychology for over 45 years. She has worked in a variety of settings, and her primary focus has always been grief and trauma.
In her years in Pittsburgh, Pa., where she did her training and raised her family, Gail was an adjunct professor in the graduate program for counseling and psychology at Duquesne University. She was the director of Adolescent and Family Services at Family Resources, a consultant for Victims of Violent Crime, the first therapist at Pittsburgh North Domestic Violence Center, and director of psychological services at Allegheny Medical, an integrated medical practice.

In 1982, Gail opened her own private practice, A Private Place, and worked there until 2016, when she was invited to become the client counselor at the Veterinary Teaching Hospital at the University of Illinois.
Gail has supervised countless interns in her career and continues to provide supervision for emerging young professionals. She has been doing Animal Assisted Therapy since 1984 and often uses her own dogs in therapy.

At the University of Illinois, her focus is on supporting grieving clients and those who need assistance making difficult decisions. She is also passionately involved in well-being activities in the hospital.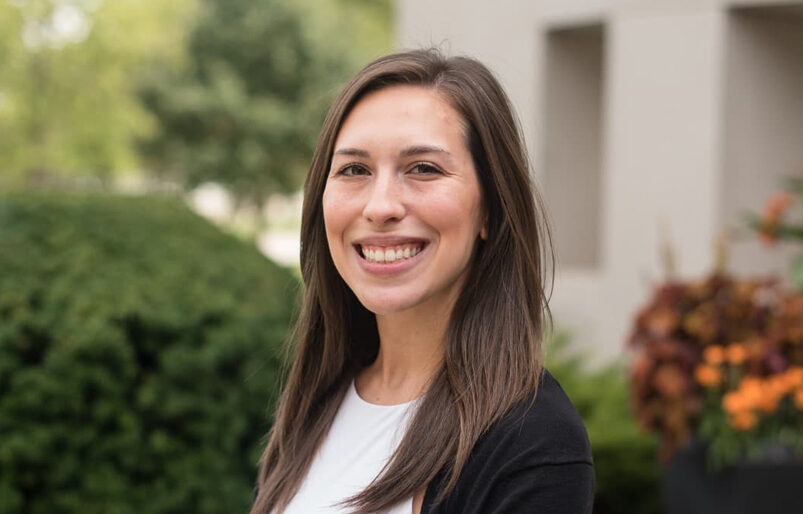 Krystal Newberry, CVT, MSW
Krystal Newberry is the hospital's Wellness Program Coordinator. She has a master's degree in social work with a focus in mental health from the University of Illinois Champaign-Urbana.
In addition to her background in social work, Krystal has five years of experience working as a certified veterinary technician in the hospital's Emergency and Critical Care service. Her areas of expertise are quality-of-life discussions with clients and providing short-term, goal-oriented counseling and emotional support for the entirety of the medical care team.
Krystal is also available to facilitate support for individuals experiencing distress or a period of crisis. She prioritizes positive well-being and promotes mental health among medical staff and veterinary students within the hospital.