Envirovet Summer Institute
---
---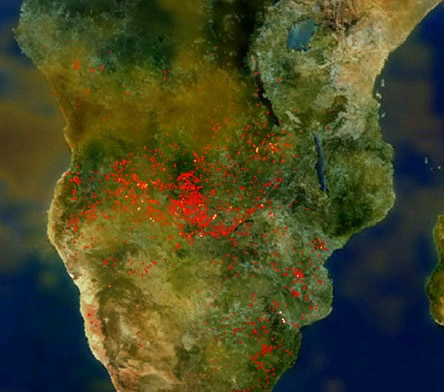 Developing Country Session
Issues and Techniques from the Developing World
Below is the itinerary for the 2010 session.
The United Republic of Tanzania
July 20 - August 10, 2010
Introduction & Course Overview
The 2010 Envirovet Summer Institute Developing Country Session in Tanzania will provide Envirovet participants with opportunities to understand wildlife and ecosystem health issues through immersion in field-based activities and interactions with developing country citizens as well as professionals whose careers currently address relevant conservation, health and development challenges.
To maximize opportunities at multiple national parks, management areas, and community sites, this portion of the course is not organized into strict modules. Instead the following themes will be introduced and then reinforced at many of the sites throughout the course.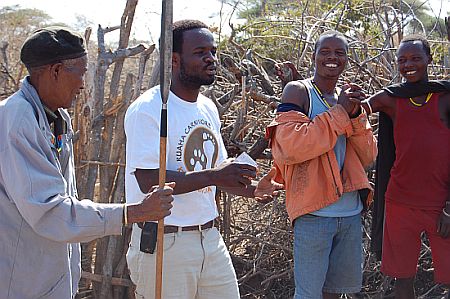 Theme 1 - Health and Conservation at the Wildlife-Livestock-Human Interface (HCI)
Natural resource conflicts and disease transmission are most likely at the spatial and temporal interface between human populations (with their domestic animals) and wildlife. Anthropogenic changes to our ecosystems are expanding this interface with often deleterious consequences for people and wildlife. Envirovet students will explore critical issues by talking with and learning from case studies presented by researchers who are actively working to mitigate these problems; participating in field excursions to sites of wildlife-human conflict; talking with pastoralists living near a wildlife protected area; and participating in research activities to evaluate the prevalence of zoonotic diseases at the interface between wildlife, livestock and human populations.
Theme 2 - Challenges with Diagnosis, Surveillance and Control of Zoonotic and Emerging Infectious Diseases in Developing Countries (ZED)
Zoonotic pathogens account for the greatest number and the most serious emerging infectious diseases in people. Wildlife and domestic animals are an important part of the public health picture, as they provide a "zoonotic pool" from which diseases may emerge. Envirovet students will explore the challenges to diagnosing, controlling and implementing surveillance programs for zoonotic and emerging infectious diseases in Tanzania. Diseases to be highlighted include highly pathogenic avian influenza, Rift Valley fever, rabies, and bovine tuberculosis, emphasizing current research and innovativions being developed in Tanzania for diagnosis and surveillance.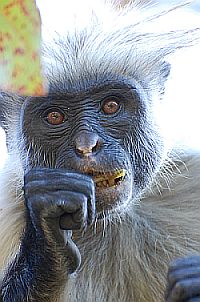 Theme 3 – Wildlife Health and Conservation Challenges in Protected Areas (CPA)
Over 25% of Tanzania's land lies inside protected areas. Despite this significant achievement, Tanzania's biological diversity remains threatened. Envirovet participants will learn about health and conservation challenges faced by professionals working in Tanzanian National Parks. They will participate in projects addressing some of these issues in Udzungwa and Ruaha National Parks. Participants will compare and contrast challenges facing two parks during site explorations. Additionally, participants will learn about new initiatives that have created community based wildlife management areas. The course will include field exercises within the newly created Pawaga-Idodi Wildlife Management Area, and discussions of benefits and problems associated with community-based conservation initiatives, ecotourism and cultural tourism with Tanzanians actively working in the field. Finally, challenges and recent successes in the conservation of Zanzibar's indigenous forests and mangroves will be highlighted in a visit to Jozani Chakwa Bay Conservation Area.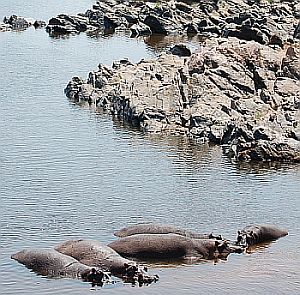 Theme 4 – Health and Conservation Policy at the National and Global Level (POL)
National and international conventions and policies affect conservation in developing countries. Political, legal and policy implications arising from case studies about the drying of the Great Ruaha River and community-based conservation will be discussed. Participants will also gain familiarity with Tanzanian laws and policies regarding the environment, wildlife, and veterinary medicine.
Theme 5 – Threats to Tropical Fresh Water and Marine Ecosystems (FWM)
Tanzania's incredible biodiversity depends on the health of its freshwater and marine ecosystems. Tanzania has more inland waters than any other country in Africa. In addition, it has 1424 km of Indian Ocean coastline, plus the waters of the Zanzibar and Mafia Island archipelagos. The health and ecosystem services of Tanzania's freshwater ecosystems are severely strained by the needs of Tanzania's human population. We will highlight these issues by closely studying the 15-year conservation crisis of the Great Ruaha River. The history and consequences of the drying of the Great Ruaha River will be presented in a detailed case study. Pollution problems and the latest research in freshwater and marine ecosystems will be highlighted through discussions and field exercises at Sokoine University of Agriculture and the Institute for Marine Sciences on Zanzibar. Coral health, innovations in mariculture, and community-based sustainable use programs will be examined and discussed.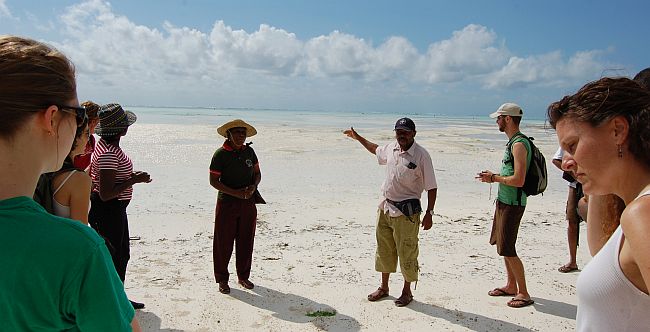 Schedule
*Please note that exact times, activities, and speakers are subject to change.
Tuesday July 20-Day 1 ARRIVAL DAY
3:20 pm: Most participants arrive Dar es Salaam. (Emirates Air)
4:30-6:45 pm: Time to rest and settle into lodgings (Landmark Hotel)
7:00 pm: Dinner and brief orientation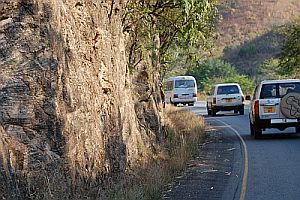 Wednesday July 21-Day 2 TRAVEL TO IRINGA
7:15 am: Breakfast (have luggage packed on cars prior to breakfast)
8:00-11:30 am: Travel to Morogoro
11:30 am: Lunch buffet, SUASA Club, Morogoro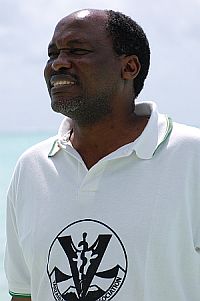 12:15 pm: Welcome & Opening of Envirovet Course
Presenter: Rudovick Kazwala, Professor of Veterinary Medicine and Public Health, Sokoine University of Agriculture (SUA), Co-director Envirovet Tanzania
Kazwala, an Envirovet 2007 alumnus, will officially open the Envirovet Tanzania session, welcome participants to Tanzania and share his thoughts about the Envirovet experience.
1:00-6:00 pm: Travel from Morogoro to Iringa.
Participants will pass by Mikumi National Park, Udzungwa National Park and Baobob Valley on their way to the Southern Highlands of Tanzania. Points of interest along the way will be highlighted.
6:00-7:00 pm: Ar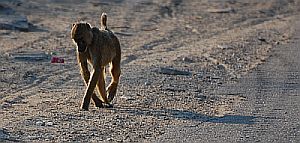 rive and settle into lodgings at Riverside campsite. Laundry opportunity.
7:00 pm: Dinner
7:30-8:00pm: Introduction to Envirovet Summer Institute Developing Country Session
Presenter: Deana Clifford, Co-Director Envirovet Tanzania, Wildlife Veterinarian, California Department of Fish and Game & Research Associate, UC Davis Wildlife Health Center (UCD WHC)
Clifford will walk students through the schedule for our three weeks in Tanzania, orienting students to course logistics and travel in Tanzania.
Thursday July 22 – Day 3 IRINGA – IMPROVING LIVESTOCK & LIVELIHOODS (POL/HCI/CPA)
7:30 am: Breakfast
8:30 am: Depart Riverside camp for Uhambingeto village (meet EI staff in Iringa at 9am)
10:00 am-1:30 pm: Village Visit: Community-level sustainable development using appropriate technologies to improve health and livelihoods
Leader: Andy Sharpe, Emmanuel International (EI)
Participants will visit Uhambingeto Primary school to learn about EI's rainwater harvesting and health education program for students. We will discuss the benefits and challenges associated with this project and see the various elements of the rainwater harvesting system, the latrines, and the hand washing facilities that are an integral part of improving student health and welfare. Additionally we will discuss key issues such as local sources of water, water quality, the challenges of obtaining firewood for cooking, the use of fuel efficient stoves, and solar power possibilities with EI staff and community members during a home visit.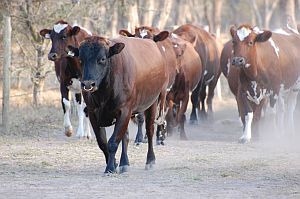 1:30 pm: Return to Iringa (packed lunches)
3:00-5:30 pm: Visit to Kibebe Farm, Iringa
Leaders: Richard and Victoria Phillips
Participants will tour a high-input dairy farm with the owners, Richard and Victoria Phillips. The Phillips will discuss challenges relating to biosecurity, delivery of veterinary services, marketing their products and disease threats. They will also discuss their philosophy of raising livestock while protecting the natural environment.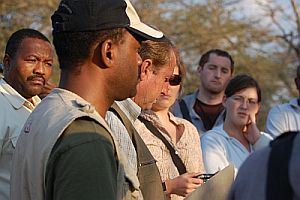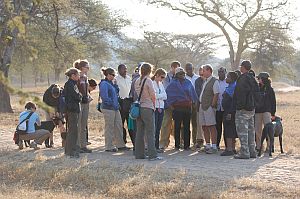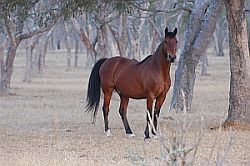 6:30 pm: Dinner
Friday July 23 – Day 4 DISEASE AND LIVELIHOODS (ZED/HCI/CPA/POL)
7:00 am: Breakfast
8:00 am: Depart Riverside camp
8:30-10:00 am: Project Visit - Control and Surveillance for Zoonotic Diseases and Diseases of Economic Importance in Livestock
Presenters: Dr. Hamza Mwamhehe and Dr. Hilda Mrema, Veterinary Investigation Centre-Iringa (Location: Village near Iringa)
Mwamhehe and Mrema will highlight the economically important and zoonotic diseases that are priorities for surveillance and control in Tanzania in the village setting. They will also discuss the role of government in veterinary disease surveillance and the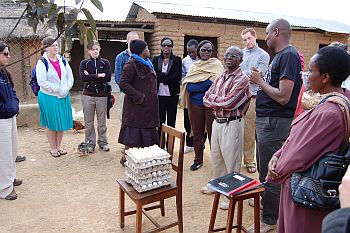 specific role of the VIC Iringa. Students will a\have the first-hand opportunity to observe an expanding village poultry operation and see how theVIC'sinitiatives to improve poultry health are positively impacting livelihoods.
10:45 – 11:30 am: Tour facilities of the Veterinary Investigation Centre in Iringa.

11:30-1:30 pm: Lunch & Workshop Tour: Neema Crafts
Leaders: Neema Crafts staff
Neema Crafts provides opportunities for disabled Tanzanians by employing and teaching disabled people the skills to make unique ecologically-conscious crafts. Participants will tour the workshop, learning about this innovative project, interact with the staff, and have a chance to sample Neema Café's famous ice cream.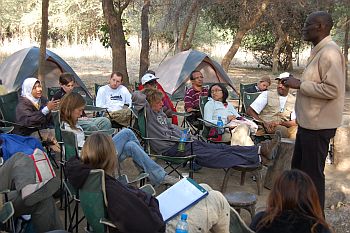 1:30-2:30 pm: Integration of Concepts – Health and Economic Challenges Faced by Pastoralists
Presenter: David Mutekanga, Assistant Director, Wildlife Conservation Society Ruaha Landscape Program (Location: Neema Crafts Conference Room)
In preparation for our visit to pastoralist households, Mutekanga will discuss the health and economic challenges faced by pastoralist households. Water limitations, access to markets for livestock products, livestock diseases, access to veterinary and human health care services will be discussed. Participants are encouraged to formulate some questions to ask the pastoralist household that will be visited the following day.
2:30-6:00 pm: Afternoon free to explore the Iringa Market and town-life (Shuttles back to Riverside will be provided).
6:30 pm: Dinner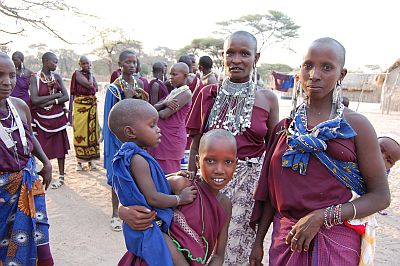 7:30 pm: Environmental Education in Rural Communities near Ruaha National Park
Leader: Jackson Ngowi, Program Manager, Friends of Ruaha Society (FORS)
Ngowi will explain the mission of FORS and highlight their programs aimed at improving environmental awareness in schoolchildren and communities living near Ruaha National Park, and incorporating environmental education into school curricula. "Maji ni Uhai", an innovative environmental education film produced by FORS will be shown afterwards.
Saturday July 24 – Day 5 CULTURE AND LIVELIHOODS (HCI)
7:00 am: Breakfast (pack luggage and prepare to leave Iringa)
8:00 am: Depart Riverside camp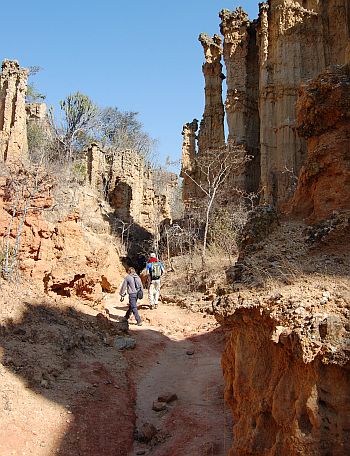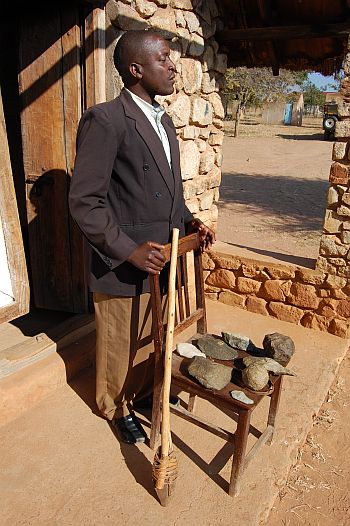 8:30 am-12:00 pm: Field Trip Isimila Stone Age Site (Pack lunch)
Isimila is one of Africa's richest Stone Age sites; excavations have uncovered thousands of stone tools dating from about 60,000 years ago (Acheulian period). Over time the Isimila River has also created a beautiful canyon with natural sandstone pillars. Participants will learn about the historical significance of this site, hike through the canyons with a trained guide and visit the museum.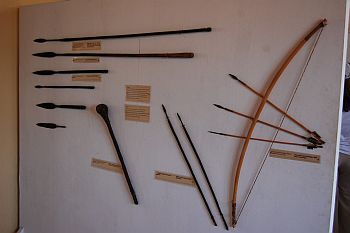 12:00-2:00 pm: Travel from Isimila to Malinzanga village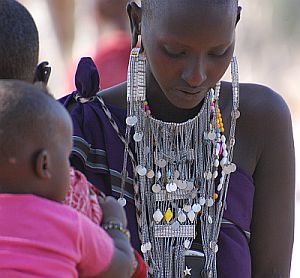 2:00 pm – 5:00 pm: Cultural Visit with Maasai Households, Malinzanga village
Leaders: Mzee Selendu, Harrison Sadiki, Deana Clifford, David Mutekanga,
Participants will visit the household and livestock boma of a Maasai family. They will have the chance to ask the questions and tour the household, view livestock and gain a deeper understanding of pastoralist culture. Traditional dancing or a livestock demonstration may be performed and Maasai jewelry made by the women of the household will be available for purchase.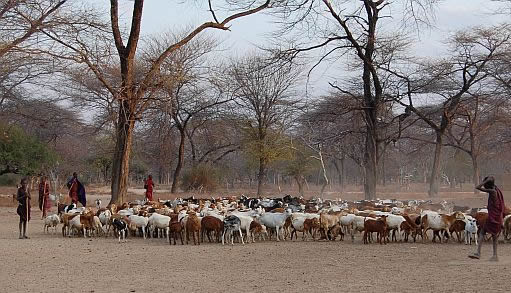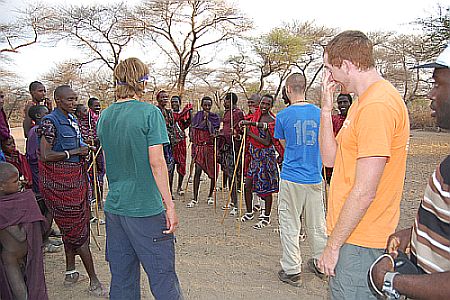 5:00-6:30 pm: Travel from Malizanga to Chogela campsite, Tungamalenga village
7:00 pm: Dinner & relax at campsite
Sunday July 25 – Day 6 VILLAGE STAY: HEALTH AND CONSERVATION AT THE HUMAN-WILDLIFE-LIVESTOCK INTERFACE (CPA/FWM/HCI/POL)

7:15 am: Breakfast
8:00-9:00 am: Discussion & Feedback: Pastoralism and Conservation. Can they co-exist?
Leader: David Mutekanga, WCS Ruaha Landscape Program (WCS RLP)
Participants have extra time to discuss questions that may have arisen from the household visit and additional aspects of challenges faced by pastoralists. Furthermore, tensions between pastoralism and conservation will be discussed.
9:15-9:45 am: Overview of the Wildlife Conservation Society (WCS) Ruaha Landscape Program
Presenter: David Mutekanga, WCS RLP
Mutekanga will introduce participants to the wide range of conservation activities conducted by the Ruaha Landscape Program. He will talk about their approach to building local capacity for conservation; success and challenges.
9:45 am: Tea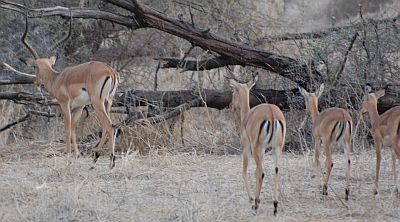 10:00-11:00 am: Case Discussion on the Unintended Consequences of Development Assistance: the case of Usangu irrigation schemes
Presenter: Mzee Bakari Mbano, Director, WCS Ruaha Landscape Program
In the Usangu region of Tanzania, smallholder rice schemes established with development assistance in the 1980s and early 1990s precipitated a cascade of unintended and undesirable outcomes, many of which are still being realized. The primary and direct effect was that legal channelization of water facilitated a proliferation of illegal diversions and satellite farms surrounding the rice schemes. The resultant loss of water to the Great Ruaha River was and remains the central driver of the environmental and socioeconomic cascade of unintended effects most notably: a 77% reduction in the area of the Ihefu swamp; over 60% loss of dry season habitat in Ruaha National Park; the collapse of fisheries in Mtera Reservoir; increased potential for transmission of disease among livestock, wildlife and people (both waterborne & other); and the loss of hydroelectric power produced by the Mtera hydroelectric plant. These consequences and current actions to address them will be discussed in the context of pros and cons for development aid.

11:15 am-12:30 pm: Practical Exercise - Using a One Health Approach to Investigate Disease and Water Scarcity in Ruaha: the HALI Project
Presenter: Deana Clifford, UC Davis Wildlife Health Center
Participants will be presented with the pressing ecosystem health issues that led to the formation of the Health for Animals and Livelihood Improvement Project, a collaborative, stakeholder-driven research and capacity building project led by the UC Davis Wildlife Health Center, Sokoine University of Agriculture, WCS Ruaha Landscape Program, and the University of Vermont. Participants will break into groups to generate interdisciplinary approaches that could be used to investigate the health and economic impacts of zoonotic (bovine tuberculosis and brucellosis) and waterborne diseases in wildlife, livestock and people. During these discussions Clifford will share the approach that was utilized, key research findings, lessons learned, and future directions for this project.
12:30-12:50 pm: Orientation to Field Exercises
Deana Clifford & Bakari Mbano
1:00 pm: Lunch
2:00-6:00 pm: Wildlife & Livestock Field Exercises
The participants will be divided into three subgroups (A, B, C) and participate in the exercises below.
Exercise 1: Walking Transect to Assess Presence and Density of Wildlife Species - Group A
Leader(s): Rogassian Mtana, Ecologist, WCS Ruaha Landscape Program, & MBOMIPA game scouts
Participants will learn how to identify tracks and other signs of various wildlife species. Methods for estimating wildlife population presence/absence and density on foot will be discussed. The use of how wildlife density data for conservation and health studies with mapping and ArcGIS will also be discussed.
Exercise 2: East African plant communities - Group B
Leaders : MzeeMhoro (Retired Herbarium Technician, University of Dar es Salaam), Mzee Moses (Village Chairman, Idodi) and Mzee Bakari Mbano (WCS RLP)
Participants will learn about the unique plant communities in East Africa, including plants of conservation value and of importance to wildlife. Special attention will be given to a) medicinal plants utilized by people and b)human impacts on plant communities.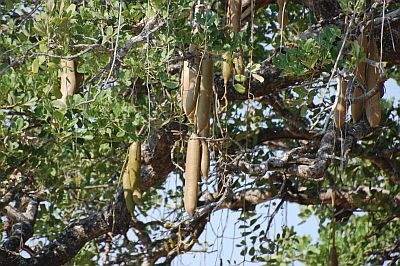 Exercise 3: Bovine Tuberculosis Testing in Pastoralist Cattle & Feedback - Group C
Leader(s): Harrison Sadiki, Salehe Muhidinn - HALI Project and PREDICT, SUA
Participants will join HALI project researchers in testing cattle for bovine tuberculosis in a Maasai boma with the help of pastoralists. Biological samples (blood, milk and feces) may also be collected from cattle, sheep or goats. Risk factors for transmission of bovine tuberculosis and brucellosis will be highlighted at these visits, and challenges with administration and interpretation of intradermal skin testing for tuberculosis in African conditions will be discussed. Additional time with Maasai families will allow for discussions about cultural and livelihood issues.
7:00 pm: Dinner/campfire
Evening: Free
Monday July 26 – Day 7 FIELD EXERCISES AT THE WILDLIFE-LIVESTOCK INTERFACE (CPA/HCI/POL)
7:00 am: Breakfast
8:00-12:00 pm: Wildlife Field Exercises (continued)
Exercise 1: Walking transect for wildlife - Group C
Exercise 2: East African plants - Group A
Exercise 3: BTB testing livestock* – Group B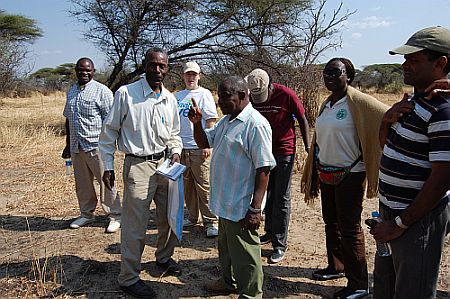 12:30 pm: Lunch
2:00 – 6:00 pm: Wildlife Field Exercises
Exercise 1: Walking transect for wildlife - Group C
Exercise 2: East African plants - Group A
Exercise 3: BTB testing livestock* – Group B
*Note BTB testing activity may leave earlier or later than scheduled.
7:00 pm: Dinner

8:00-9:30 pm: Optional Night game drive in the Wildlife Management Area (tentative)
Leaders: WCS and HALI staff
Participants will have the chance to look for nocturnal wildlife in the Pawaga Idodi WMA.
Tuesday July 27 – Day 8 PROTECTED AREAS AND WILDLIFE CONFLICTS (HCI/ZED/FWM/POL/CPA)


7:30 am: Breakfast
8:00 am: Depart Tungamalenga for Kitisi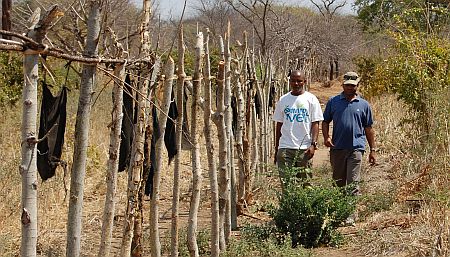 8:30-12:30 pm: Field Visits-Wildlife Conflicts at the Human-Livestock-Wildlife Interface
Leaders: Aybu Omari Msago & Alphonce Msigwa, Ruaha Carnivore Project, Mzee Mbano, WCS-RLP
Participants will learn about efforts to reduce conflicts between agricultural activities and elephants/hippos, and livestock conflicts with carnivores at sites where such incidents have periodically occurred. A unique program that uses natural chili pepper oil to deter elephants from farms and provides improved designs for livestock bomas (corrals) that reduce depredation will be highlighted. Agricultural practices to reduce agriculture-wildife-livestock conflicts will be discussed.
1:00 pm: Lunch
1:30 – 3:45 pm: FREE time to rest or explore Tungamalenga Snake Park and Souvenir kiosks.
3:45pm: Tea
4:00-5:00 pm: Discussion: Community-based Wildlife Management
Leader: Bakari Mbano, Director, WCS Ruaha Landscape Program; Former Director, Wildlife Division, United Republic of Tanzania
Tanzania has designated over 28% of its land area under some degree of protection. Mzee Mbano will give a brief overview of the history of wildlife conservation in Tanzania, describe the structure of the current Protected Area system, and highlight new initiatives to create community-based wildlife management areas in Tanzania. Successes and challenges encountered during and after the establishment of the community-based Pawaga-Idodi Wildlife Management Area, and broader pros and cons of community-based conservation initiatives will be discussed.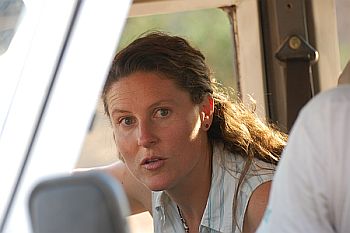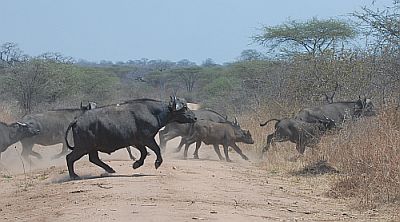 5:15-6:15 pm: Case Study: Spatial Decline of Buffalo in the Ruaha Ecosystem
Presenter: Deana Clifford
Clifford will review the evidence to date suggesting that Ruaha's once large buffalo populations have suffered a spatial range contraction and possibly a population decline. Possible causes for the decline will be described and participants will have the chance to brainstorm ideas about how they would begin to study and address this issue.
7:30 pm: Special BBQ Dinner/campfire with Wahehe drama group performance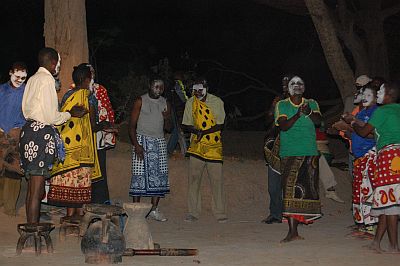 Wed July 28 – Day 9 VILLAGE WRAP UP & RUAHA NATIONAL PARK (HCI/ZED/CPA/FWM)
7:30 am: Breakfast and pack luggage for departure
8:30-9:45 am: Village Wrap-up Discussion
Leader: Val Beasley
Participants will have time to provide feedback and discuss any thoughts or questions resulting from the presentations, village visits or labs.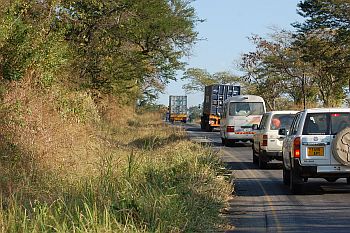 10:00 am: Travel from Tungamalenga to Ruaha National Park Headquarters
11:30 pm: Arrive Ruaha NP & settle into lodgings (Park bandas and guest house)
12:30 pm: Lunch
1:30 pm: Welcome to Ruaha National Park
Presenter: William Mwakilema, Chief Park Warden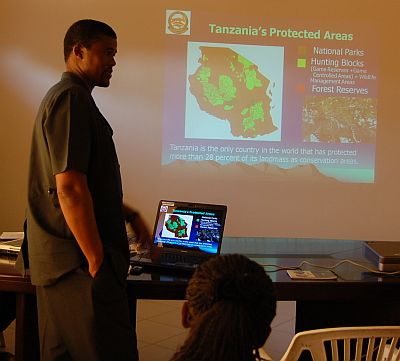 2:00-3:15 pm: Conservation and Management of Ruaha National Park
Presenter: Ole Meing'ataki, Chief Ecologist, Ruaha National Park, TANAPA
Meing'ataki, an Envirovet 2009 alumnus, will introduce participants to the reasons why Ruaha National Park is so significant from a conservation standpoint. The current ecosystem health issues, expansion of the park, plans for tourism growth, and management challenges for this park will be highlighted.
3:15 pm: Tea
4:00-6:30 pm: Evening Game Drive
Participants get a chance to see some of the amazing wildlife diversity of Ruaha.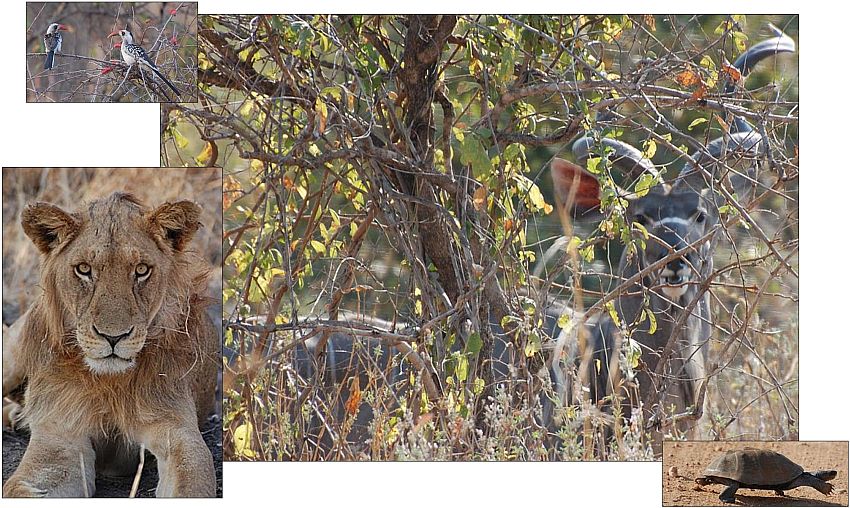 7:00 pm: Dinner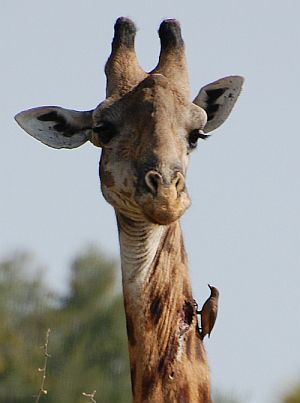 7:30-8:30 pm: Wildlife Health in Ruaha National Park
Presenter: Epaphras Alex Muse, Veterinarian, Ruaha National Park
Alex, an Envirovet 2008 alumnus, will present an overview of his responsibilities at veterinarian for Ruaha, and describe the current health concerns in the park's wildlife. He will describe his ongoing parasite monitoring and research to elucidate the causes and impacts of a novel skin disease in giraffe. He will prepare us for the next morning's fie
ld activities where we will be surveying giraffe for skin disease.
Thurs July 29 – Day 10 RUAHA NATIONAL PARK (CPA)
7:00 am: Breakfast & pick up pack lunch
8:00 am -3:00 pm: Survey for Giraffe Skin Disease & Buffalo Herd Counts (Packed lunch)
Leaders: Epaphras Alex & Ole Meing'ataki, TANAPA
Participants will split into three groups and drive through different parts of the park to determine the prevalence of skin lesions in giraffe. Counts of affected and unaffected giraffe will be determined and the locations of giraffe recorded. Digital photographs of skin lesions will be taken to build a digital library of the disease presentation. Additionally, if buffalo herds are encountered, the location will be recorded, the number of bulls, cows and calves counted, and the body condition of the herd assessed. Participants may input data to create a map of affected and unaffected individuals and buffalo herds.
3:15 pm: Tea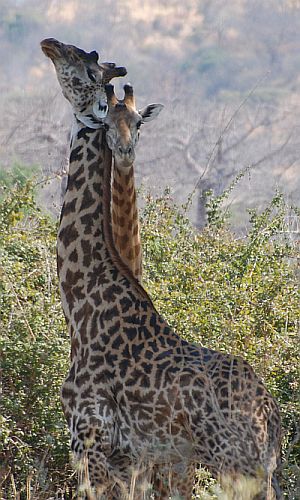 3:30-5:30 pm: Giraffe and Buffalo Counts discussion
Leaders: Ole Meing'ataki & Epaphras Alex, TANAPA
Each team will give a brief presentation about what was observed on their transects and any findings of interest.
(Time to shower/rest)
7:00 pm: Dinner
7:30-8:30 pm: Field exercise orientation
Instructors: Alex Epaphras, TANAPA; & Donald Mpanduji, Professor, SUA
A brief review of chemical immobilization of species to be targeted as part of ongoing research projects in Ruaha and a safety orientation will be given. Participants will be divided into two groups for immobilization exercises and given specific roles. Each group will have a lead veterinarian.
Fri July 30 – Day 11 RUAHA NATIONAL PARK (CPA)
6:30 am: Breakfast
8:00 am-2:00 pm: Field immobilization of free-ranging African wildlife (pack lunch or return for lunch)
Instructors: Epaphras Alex and Donald Mpanduji leads
Participants will then observe and assist with the immobilization of wildlife species as determined by the lead veterinarian. Although an immobilization exercise is scheduled, there is no guarantee that an animal will be immobilized due to weather conditions, locations and suitability of animals, and other unforeseen circumstances. Human safety and animal welfare are the first priorities. The decision to immobilize is the responsibility of the TANAPA veterinarian in charge.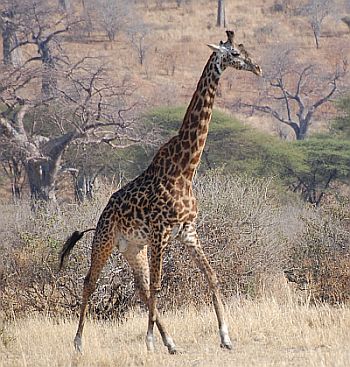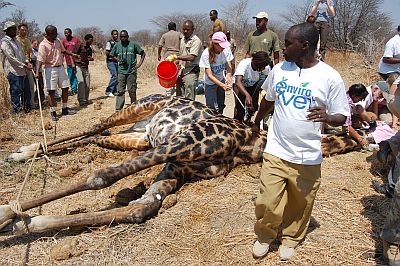 2:00 pm: Discussion of field exercise
3:00 pm: Tea and snacks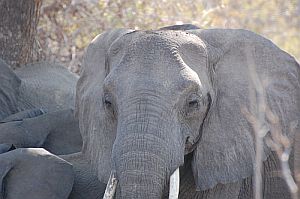 3:30-4:30 pm: Elephant Conservation in the Selous-Niassa Wildlife Corridor
Presenter: Donald Mpanduji, Senior Lecturer, Faculty of Veterinary Medicine, SUA
The Selous-Niassa wildlife corridor is a landscape linkage between Africa's largest protected areas: the Selous Game Reserve of Tanzania, (a UNESCO World Heritage Site and home to Africa's largest elephant, buffalo, sable and other wildlife populations) and the Niassa Game Reserve of Mozambique, which is renowned for its large elephant population. Dr. Mpanduji will detail his research investigating elephant movements in the Selous - Niassa wildlife corridor, and discuss implications of his work and the challenges associated with transboundary conservation.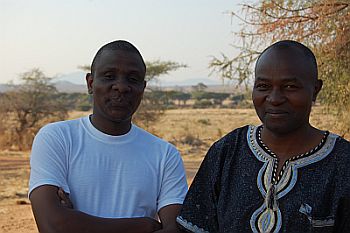 4: 45 – 6:00pm: Wildlife Diseases and Conservation in Tanzania
Presenter: Robert Fyumagwa, Veterinary Research Officer, Tanzania Wildlife Research Institute (TAWIRI)
Fyumagwa, an Envirovet 2002 alumnus, will discuss his responsibilities as a veterinarian and researcher for TAWIRI. He will share how Envirovet has shaped his professional experiences and how he has put his Envirovet training into practice. He will also highlight current research priorities.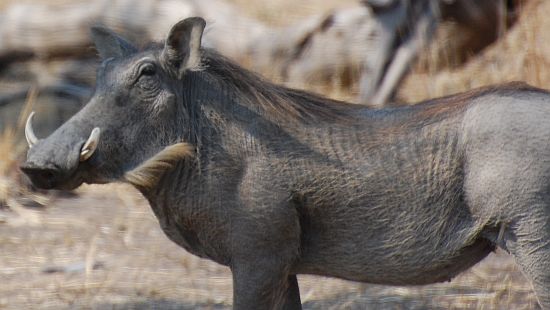 7:00pm: Dinner
Sat July 31 – Day 12 PARKS AND COMMUNITIES (CPA/HCI)
7:30 am: Breakfast
8:00- 9:30 am: Common ground through sport - Football match between Envirovet 2010 and Ruaha Management Team
Participants will get a chance for some exercise or to cheer their classmates on in this team-building activ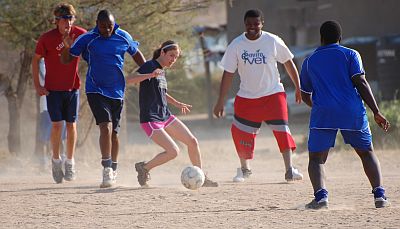 ity for Evet and Ruaha staff.
9:30 am: Tea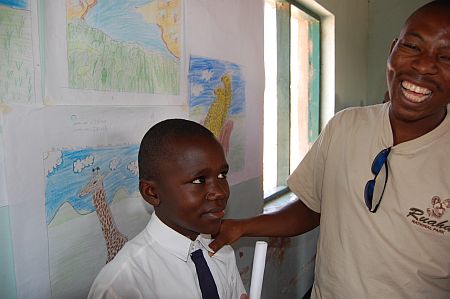 10.00 am - 11.00am: Environmental Education Program for primary schools pupils
Leaders: Education/Outreach warden and teachers. Presenters: Msembe Primary School Pupils (Standard 5-7 grades)
Students will present posters presentation on wild animals, water and forest management, including related challenges to each in and around Ruaha National Park. Participants will get to discuss the park's education program for its residents and neighboring communities.
11:15am- 12:00pm: Traditional dance by Msembe primary school students
12:30 pm: Lunch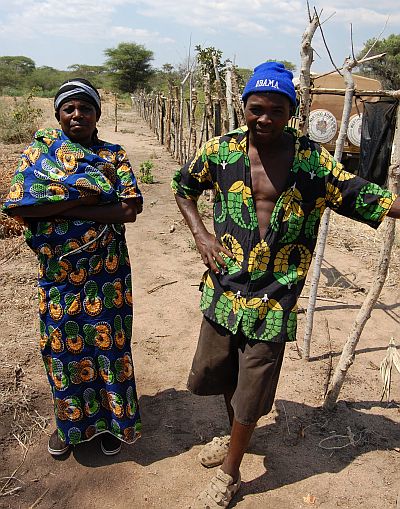 1:30 – 2:50 pm: Engaging communities to improve conservation
Leader: Charles Ngendo, Outreach Warden & John Nyamhanga, Protection Warden, Ruaha NP, TANAPA
Ngendo and Nyamhanga will provide an overview of the community engagement, Park outreach programs to benefit neighboring communities and the law enforcement program to prevent poaching in the park. We will discuss Tanzanian policy in regards to poaching and law enforcement challenges.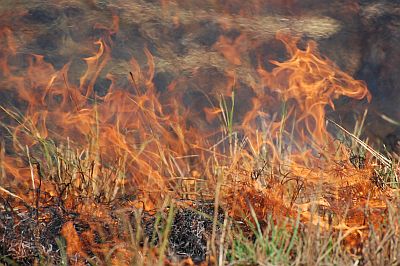 3:00 pm - 3:40 pm: Threats from Unmanaged Fire in the Ruaha Ecosystem
Presenter: Ole Meing'ataki, TANAPA
Meing'ataki will describe the impact of fire on the health of the Ruaha ecosystem, and detail efforts to research the effects of fire and create a fire management regime.
4:00 – 6:15 pm: Evening Game Drive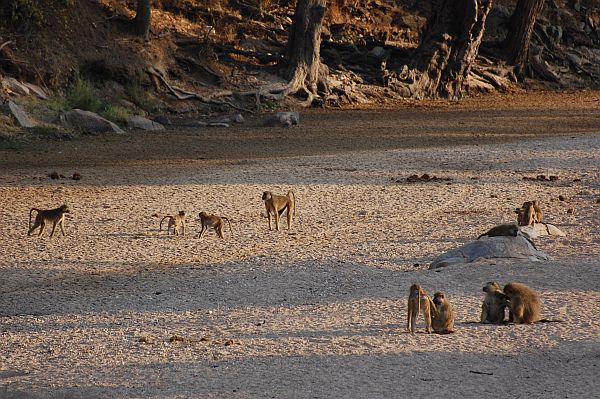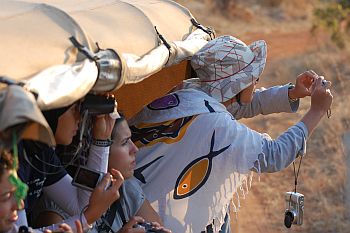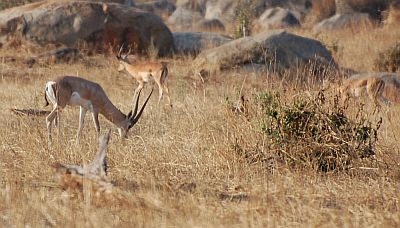 7:15 pm: Closing Dinner/campfire and celebration with park personnel
Sun August 1 – Day 13 TRAVEL DAY: RUAHA TO MANG'ULA (UDZUNGWA)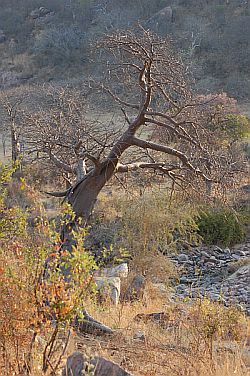 8:00 am: Breakfast and prepare to leave Ruaha (luggage needs to be packed and in cars by 8am)
9:00 am-12:30 pm:Travel from Ruaha to Iringa
12:30 pm: Light picnic lunch at Riverside campsite
1:30 – 6:00 pm: Travel from Iringa to Mang'ula
6:00 pm: Rest in lodgings (Udzungwa Dipa Lodge)
7:00 pm: Dinner
Mon Aug 2 – Day 14: COMMUNITY HEALTH AND ZOONOTIC DISEASE – IFAKARA


7:00 am: Breakfast
7:30 am: Depart for Ifakara
8:30am-12:00pm: Ifakara Health Institute (IHI) Visit
Leads: Mr H. Urassa, Dr. Boniface Jullu and IHI Staff
IHI is an autonomous, non-for-profit organization registered in Tanzania dealing with health research. The mission of IHI is "to develop and sustain a district-based health research and resource centre capable of generating new knowledge and relevant information for public health policy and actions. Participants will learn about health interventions in the community for malaria, TB and HIV and tour the IHI laboratories. Innovative approaches to HIV control, including incentivizing (paying) people to stay disease-free will be discussed.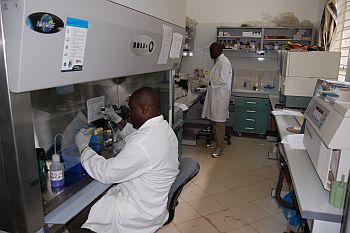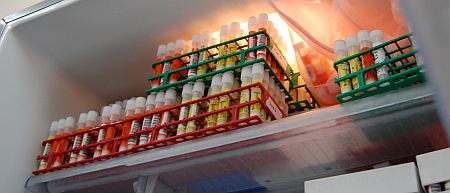 12:30 pm: Lunch in Ifakara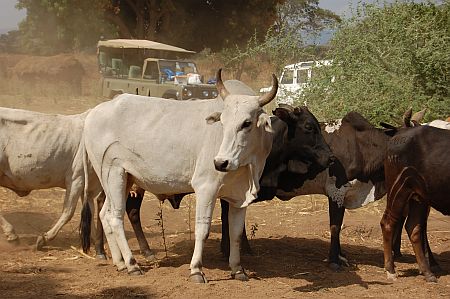 1:30-2:30 pm: Bovine Tuberculosis in Africa
Presenter: Rudovick Kazwala, SUA
Prof. Kazwala will explain the history of bovine tuberculosis (BTB) in Africa and detail what we know to date regarding the significance of BTB in wildlife, livestock and human populations. He will highlight current BTB research projects in Tanzania and discuss the development of the African Bovine Tuberculosis Network.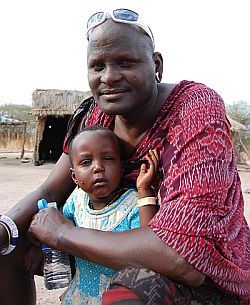 2:45 – 3:45 pm: Rabies in Tanzania: Initiatives to control rabies for improvement of human and animal health
Presenter: Rudovick Kazwala, SUA
Kazwala will provide an overview of the impact of rabies in developing countries and
highlight an exciting new initiative aimed at eradicating rabies from Tanzania.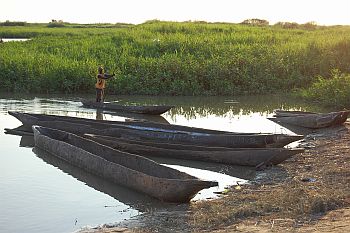 4:00 – 5:30 pm: Case Discussion: Integrated Ecosystem Management of the Kilombero Valley FloodplainRamsar Site
Presenter: Panteleo Munishi, Professor of Forest Biology, Faculty of Forestry and Nature Conservation, SUA
In 2000 Tanzania ratified the Ramsar Convention of Wetlands, which stipulates wise use of wetland resources, maintaining the ecological character of the site while contributing to people's livelihoods. Munishi will discuss his work in the Kilombero Valley Floodplain Ramsar site, which contains nearly 75% of the world's population of wetland dependent Puku antelope. Participants will get to view the wetlands and discuss the issue of agricultural conversion for biofuels.
5:45 – 6:45 pm: Travel back to Udzungwa Dipa Lodge
7:00 pm: Dinner
Evening: Rest for early morning
Tue Aug 3 – Day 15 UDZUNGWA MOUNTAINS NATIONAL PARK (ZED/POL/HCI)
7:00 am: Breakfast
7:30 am: Travel to Udzungwa NP headquarters for brief orientation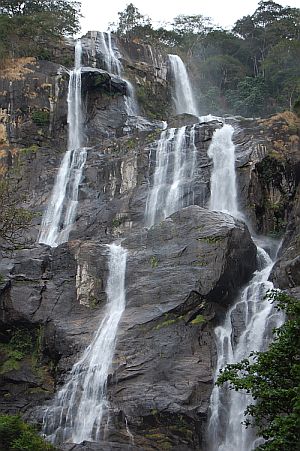 8:00 am – 12:30 pm: Sanje Falls Hike Udzungwa Mountains National Park
Leader: Rukia Mallya, Tourism Warden, Udzungwa National Park, TANAPA
Mallya and her staff will lead the group on a 5 km round trip hike to experience Udzungwa NP by foot. Participants will see Sanje falls and have the chance to view some of Udzungwa's 12 primate species, birds, butterflies, and forest vegetation types. Hikers need to wear good shoes, and bring snacks, plenty of water, and swimsuit (if you want to swim).
12:30 pm: Lunch (Twiga Hotel)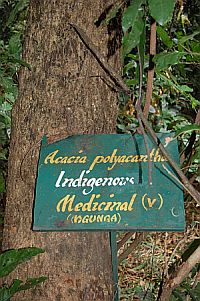 1:30-3:00 pm: Discussion: Ecology and conservation of Udzungwa Mountains National Park
Presenter: Paul Banga, Chief Ecologist, Udzungwa National Park, TANAPA
Mr. Banga will highlight the ecology and conservation history of Udzungwa NP, part of the Eastern Arc, a fragmented range of mountains containing relic rain forest stretching from Southern Kenya through Southern Tanzania. The park is a World Biodiversity Hotspot and a WWF Ecoregion of global critical importance. Although the Eastern Arc Mountains cover less than 2% of Tanzania's area they hold 30-40% of the country's plant and mammal species, many of which are found no where else on Earth. Conservation challenges, the cultural and economic importance of UMNP to surrounding communities in the park, and community conservation programs will be discussed.
3:00 pm: Depart UMNP for Sokoine University of Agriculture (SUA), Morogoro
7:30 pm: Dinner and settle into lodgings in Morogoro (Dinner on-campus then go to lodgings)
Wed August 4 – Day 16 SOKOINE UNIVERSITY- ZOONOTIC DISEASE AND VETERINARY EDUCATION (ZED/HCI/FWM)
7:30 am: Breakfast
8:30-8:45 am: Introduction and Welcome to Sokoine University of Agriculture
Presenter: Philimone Wambura, Dean, SUA Veterinary School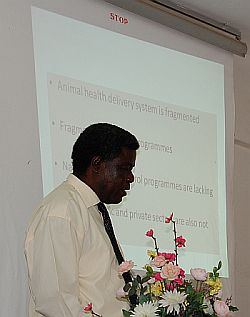 8:45-9:30 am: Veterinary Education in Tanzania: Roles of the public and private sector
Dominic Kambarage, Deputy Vice Chancellor of Academic Affairs, SUA
Kambarage will explain the history and current capacity for veterinary education in Tanzania, with references to current employment options in the public and private sectors. Challenges to the delivery of veterinary services and veterinary education will also be discussed.
9:30-10:15 am: Rift Valley Fever: Lessons from the 2007 outbreak, health significance, and implications of climate change
Presenter: Rudovick Kazwala, Professor of Veterinary Medicine & Public Health, Envirovet Developing Country Co-Director, SUA
Rift Valley fever (RVF) is a viral disease transmitted by contact with blood or tissues as well as via insect vectors that commonly bite animals and humans. The disease most often occurs following seasonal or non-seasonal rainfall exceeding normal amounts in areas where the virus and insect vectors are available. RVF causes massive losses directly through deaths, and indirectly through reduction of productivity. The disease occurred in Tanzania in 2007 with mortalities in both human and animal populations. Linkage between occurrence of RVF and climatic changes shall be discussed.
10:15 am: Tea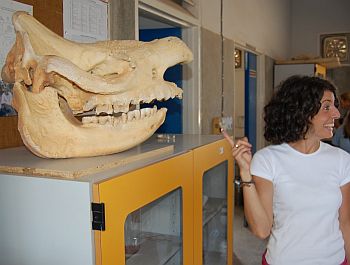 10:45 am-12:00 pm: Tour of Sokoine University Veterinary School
Leaders: SUA Veterinary Faculty Members, Graduate Students, and Staff
Participants will tour the small and large animal clinics, rabies isolation unit, anatomy and pathology facilities, animal areas, instruction facilities and the Mycobacterium laboratory.


12:30 pm: Lunch

2:00-4:00 pm: Innovations in Disease Diagnostics for the Developing World: Tour and demonstration of APOPO Vapour Detection Technology
Leaders: Apopo staff
APOPO trains groups of sniffer rats to detect explosives and also to diagnose disease. This innovative idea has been developed into a competitive technology by a group of Belgian and Tanzanian researchers and animal trainers. Participants will visit the APOPO facility to hear more about this unique program and to see a demonstration of the sniffer rats trained to detect tuberculosis in sputum samples.
4:00 pm: Tea
4:15 – 5:15 pm: TBA

5:30- 6:30 pm: Case Study: Chytrid Fungus and the Population Collapse of the Kihansi Spray Toad
Presenter: Gerald Misinzo, Lecturer, Faculty of Veterinary Medicine, Sokoine University of Agriculture
The Kihansi Spray Toad (KST) is a diminutive, ovoviviparous Bufonidae, endemic to the Kihansi gorge, located within the Udzungwa mountains in Tanzania. Diversion of the Kihansi river in December 1999 for the Lower Kihansi hydroelectric project reduced the river flow and destroyed KST habitat. In fear of extinction of KSTs, a few KST were translocated to Toledo and Bronx zoos in the United States. Since 2004, no KSTs have been sighted in Kihansi gorge spray wetlands. One of the key factors presumed to have caused the disappearance of KST in the wild is an outbreak of chytridiomycosis. Chytrid fungus infection of KST causes 100% mortality. Survival of KST in chytrid fungus-contaminated Kihansi gorge is possible if KST were resistant to chytridiomycosis. Misinzo will describe efforts at SUA to develop biological control of chytridiomycosis in KST as there are no known chemical control measures of the disease in the wild. A program to reintroduce toads captive bred in US zoos back to Tanzania will be discussed.
6:30 pm: Dinner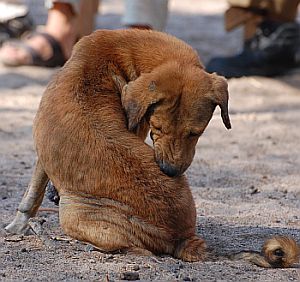 7:45-8:30 pm: Small Animal Practice and Animal Welfare in Tanzania
Presenter: Armandus Muhairwa, Senior Lecturer, SUA
Muhairwa will discuss the current state of companion animal veterinary medicine and welfare in Tanzania. Common diseases diagnosed in primary cases will be discussed including how they reflect on owners awareness of small animal diseases, nutrition and welfare. Animal welfare education at the Faculty of Veterinary Medicine and the need to extend the education to the public to improve the welfare and care of small animals belonging to indigenous Tanzanians will also be covered. Experience and input about small animal medicine and welfare from the participants will be invited during the discussion.
Thur August 5 – Day 17 HEALTH AND POLLUTION LABORATORIES (FWM/ZED)
7:00 am: Breakfast
8:00 am-12:00 pm: Focused Sessions on Health and Pollution
The participants will divide into two groups and rotate through each laboratory.

Session One: Avian Influenza and Village Poultry Health-Group A
Instructor(s): Armandus Muhairwa, Senior Lecturer, SUA
The potential impact of and possible entry points for Highly pathogenic avian influenza (HPAI) in Tanzania will be discussed. Surveillance limitations for HPAI in developing countries will be addressed, and a new initiative to create Village Biosecurity through improved poultry health will be highlighted. During a hands-on laboratory participants will i) learn how proper handling of chickens, ii) take appropriate biological samples for HPAI testing, iii) use and interpret the rapid influenza test, and iv) learn how to minimize virus contamination during processing for food consumption. Community benefits of poultry farming will be highlighted.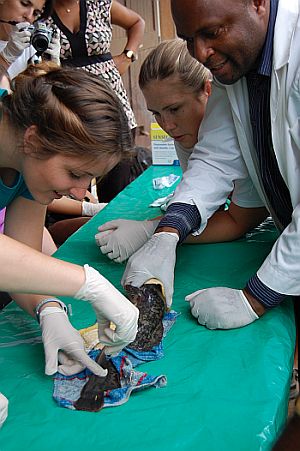 Session Two: Using Biomarkers to Assess Environmental Pollution in Tanzania-Group B
Instructor: Robinson Mdegela, Senior Lecturer, SUA & Hezron Nonga, PhD Student, SUA
Mdegela, an Envirovet 2008 alumnus, will describe his research assessing biomarkers for pollutants in the widely distributed African sharptooth catfish. Participants will have a chance to examine the catfish as they are used in the conduct of ecotoxicological testing.

12:30 pm: Lunch
2:00-6:00 pm: Session One – Group B and Session Two – Group A
Groups switch laboratories for the afternoon session.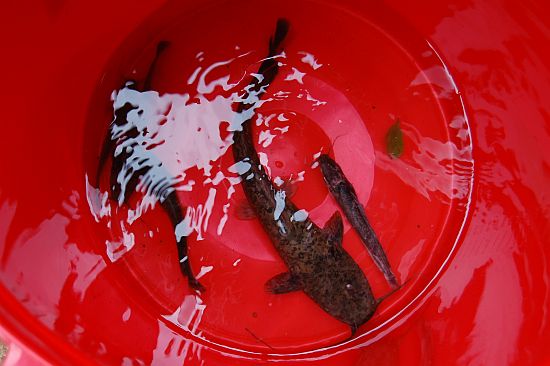 7:30 pm: Special Dinner Out
Fri August 6 – Day 18 FINAL TALK ON MAINLAND AND TRAVEL TO THE ISLAND OF ZANZIBAR
6:00 am: Breakfast and prepare to leave SUA
7:00-11:00 am: Travel from Morogoro to Landmark Hotel, Dar es Salaam
11:15 am – 12:30 pm: Control and prevention of human and bovine tuberculosis in people
Presenter: Sayoki Mfinanga, Medical Research Scientist, National Institute Medical Research, Dar es Salaam, Tanzania
Mfinanga will discuss his research to understand the role of bovine tuberculosis in the human TB epidemic in Tanzania. He will discuss current programs (COMDOTS) and other efforts to control TB and highlight our current state of knowledge regarding the role of zoonotic TB and other zoonoses in human populations in Tanzania.
12:30 pm: Lunch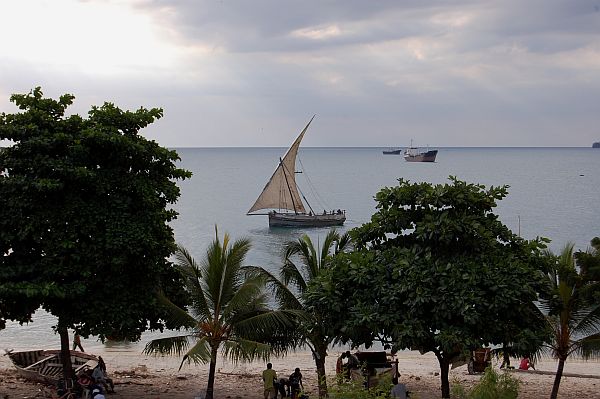 1:30 pm: Travel to Dar es Salaam international airport
3:40 pm: Flight Dar to Zanzibar (Precision Air Flight 713)
4:10 pm: Arrive Zanzibar and settle into lodgings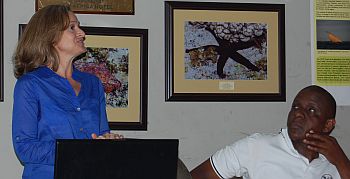 6:00-7:15 pm: Conservation of endemic species and their landscapes in Zanzibar
Presenter: Kirsten Siex, Assistant Director Africa Programs & Director Zanzibar Program, WCS
Seix will introduce us to the major objectives of the WCS Zanzibar Program, and talk about their efforts to conserve the endemic red colobus monkey and Ader's Duiker, and the habitat they need to survive. Previous colobus health research and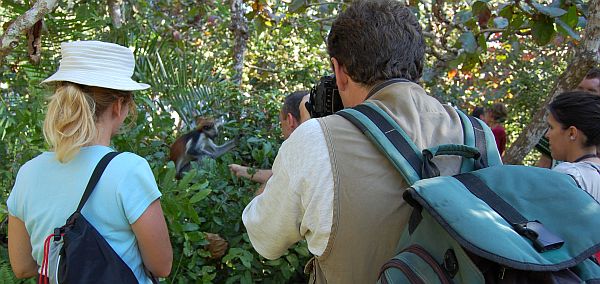 ecotourism challenges will be discussed.
7:30 pm: Dinner - Chinese Restaurant
Sat Aug 7 – Day 19 MARINE ECOSYSTEM HEALTH, ECONOMICS AND SUSTAINABLE LIVELIHOODS (FWM/CPA)
7:30 am: Breakfast (Abuso downstairs)

9:00-9:30 am: Welcome & Introduction to the Institute of Marine Sciences (IMS)
Instructor: Dr. Margareth S. Kyewalyanga, Director, IMS
Kyewalyanga will describe the activities of IMS and the general effect on the ecological, economic and social development of the coastal communities. The Institute has had a long history of interaction with both governments especially on policies and environmental assessment and more recently this has moved to local communities. A number of small scale ecological and economic initiatives have been developed and some of these are in full scale economic implications stage.
9:30 -10:30 am: Water quality and Marine Pollution in Tanzania
Presenter: Aviti Mmochi, Lecturer, Physical and Environmental Marine Sciences, IMS
Mmochi will highlight the world status of water, definitions of water quality and marine pollution and the state of pollution in Tanzania. Case studies on the agricultural, sewage and tourism pollution in Zanzibar.
10:30 am: Tea
10:45 am – 11:45 am: TBA
12:00 pm: Lunch Archipelago
1:30-6:30 pm: Free time to explore Stone Town
7:00 pm: Dinner (Mercury's)
Sun Aug 8 – Day 20 ISLAND CONSERVATION AND SUSTAINABLE
ENTERPRISE (CPA/FWM)
7:00 am: Breakfast
7:30 am: Depart Stone Town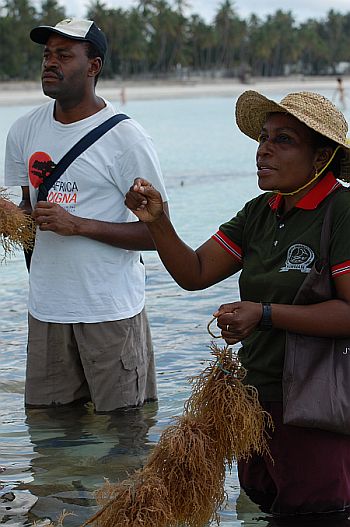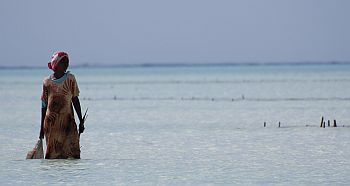 8:00 am – 12:30 pm Seaweed farming in Paje village
Leader: Flower E. Msuya, Laboratory Scientist, Marine Biology and Resources Management, IMS
Seaweed farming which was a strong initiative of Professor Keto Mshigeni of the University of Dar es Salaam, started in Paje village in Zanzibar Island in 1989. This livelihood activity primarily done by women has grown to make Tanzania the 3rd in combined mariculture production of Eucheuma denticulatum and Kapaphyicus alvarezii and the leading producer in E. denticulatum. Dr Msuya has been working with the Tanzanian farmers since 1989 will guide this tour. Msuya will highlight traditional seaweed farming methods,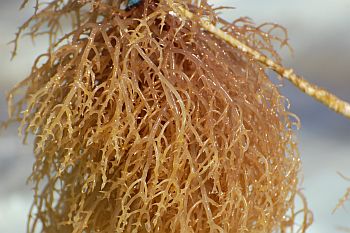 gender participation, and strategies to combat seaweed die-offs. Development of new techniques of seaweed farming will be discussed. The future of the seaweed industry will be a focus of the dialogue. Participants may get the chance to help plant seaweed so come prepared to walk in the water.
12:30 pm: Lunch (Paje)
2:00-6:00 pm:Jozani-Chwaka Bay National Park
Leaders: Park guides, WCS Zanzibar program representative (tentative)
Jozani Forest is the largest remnant of the indigenous forest that once covered the island, and is at the center of the island's only terrestrial nature reserve. The park also contains swamp forest, evergreen thickets, mangroves and salt-tolerant grasslands, and a wide variety of wildlife including, Ader's duiker, suni antelopes, blue monkeys and the endangered Kirk's red colubus monkey (Zanzibar endemic). Participants will hike through this unique area, learn about localconservation efforts and get the chance to see rare species.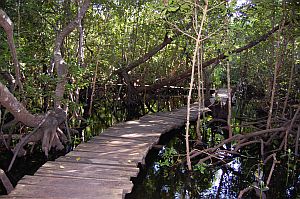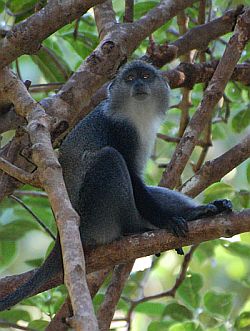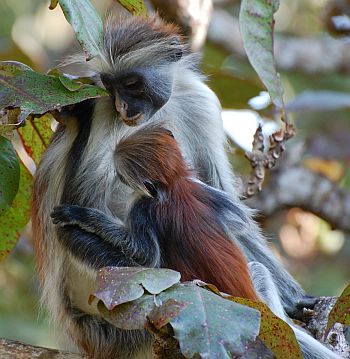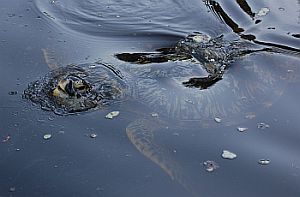 7:30 pm: Dinner (Archipelagos)
Mon, August 9th – Day 21
7:00 am: Breakfast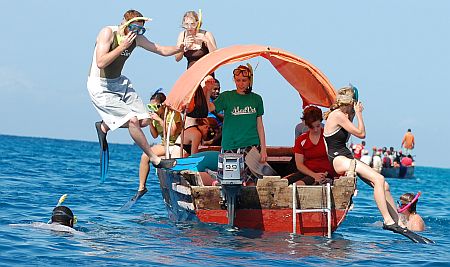 8:00 am-12:00 pm: Field Activities: Snorkeling or Spice Tour/hike
Leader(s): Mmochi and IMS faculty
Participants will go snorkeling to observe Zanzibar's coral reef diversity first hand. As an alternative option participants can choose to travel to a spice farm and learn about the exotic sp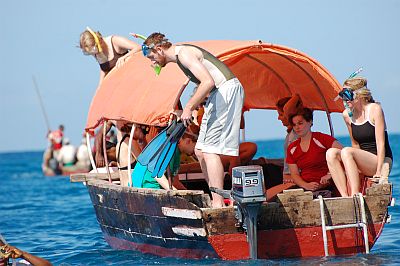 ices produced on Zanzibar.
12:30 pm: Packed lunch delivery from Passing Show
1:00-4:00 pm: Visiting Bweleo village in Fumba Peninsula
Leaders: Dr Nariman Jiddawi, Senior Lecturer & Head of Section, Marine Biology and Resources Management, IMS
Participants will see first hand the pearl farming and the shell polishing enterprises that benefit women and local communities, get to talk with the producers, and ask additional questions.
4:00 – 5:00 pm: Envirovet 2010 Course Wrap-Up
Leader: Val Beasley, Envirovet Director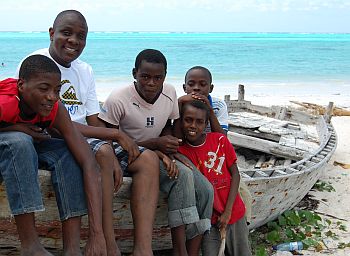 7:15 pm: Leave Stone Town for dinner
7:30 pm: Special end of course dinner
Tues, August 10 – Day 22 DEPART ZANZIBAR AND TANZANIA
7:00 am: Breakfast and time to pack
8:00 am SHARP: Depart for Airport10:10 am: Flight Zanzibar to Dar es Salaam International Airport.
10:40 am: Arrive Dar, assemble luggage and transfer to outbound flights.