With Your Help, We're Growing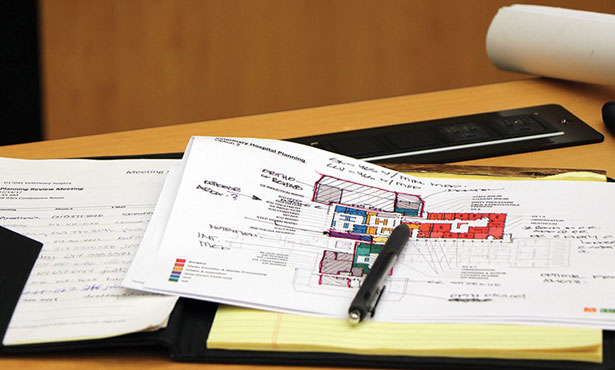 Thanks in large part to strong partnerships with you, our referrers, the Veterinary Teaching Hospital has seen more than a 30 percent increase in small animal caseload over the past five years. (In fact, Illinois has the seventh largest small animal caseload at a U.S. veterinary college, when patients seen in Urbana and Chicago are included.)
Over this same period, we've rebuilt our cardiology and neurology services, and added state-of-the-art 3T magnetic resonance imaging to support those and other service areas. Our oncology service will have a top-of-the-line linear accelerator within the next year. Dr. Kim Selting, a radiation oncologist who joined our faculty in the fall, is facilitating the acquisition of a Varian TrueBeam®, the gold standard for human radiation therapy.
Recently, the university's Board of Trustees authorized the college to pursue an $8 million hospital expansion to address facilities needs for small animal surgery and emergency services. The Chicago-based architecture firm Tilton, Kelly + Bell, LLC has already begun working with faculty on the plans. Animal Arts, an architecture firm that specializes in veterinary facilities, will also be closely involved in the renovation, which is scheduled to be completed in 2023.
The project is expected to encompass new operating suites, a dedicated induction area, and a dedicated patient recovery space for surgery as well as a larger footprint for emergency services with improved patient flow between ER and the ICU.
Stay tuned for more details about how these changes will enable the hospital to deliver better service to you and your patients.