Tackling Veterinary Student Debt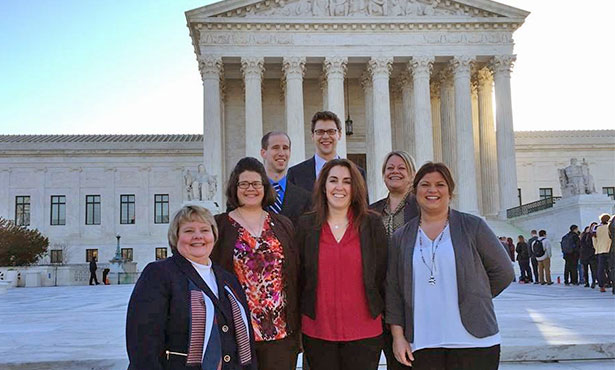 This message appeared in the April 2016 issue of the Chicago Veterinary Medical Association Bulletin.
Our college is taking aim at the issue of student debt
On April 20 more than 200 stakeholders will gather at Michigan State University for the Fix the Debt Summit, confronting head on one of the biggest challenges facing the veterinary profession.
I'm very proud that an Illinois veterinary student is part of the core team in this campaign. Matt Holland, who took office in March as president of the national Student AVMA—and who, before entering veterinary school in 2013, worked as an associate producer of the Bears pregame and postgame shows on Fox 32 for five seasons—was among the 25 members of a working group that met in Schaumburg last November to set the stage for April's meeting.
The working group included veterinary students and recent graduates; veterinarians from industry, private practice, and government; and leaders from academia. Over two days this group outlined four strategic areas of action: tuition reduction, value of the veterinary school graduate, debt reduction, and practice economics.
Holland is leading part of the debt reduction initiative, with a focus on legislative advocacy by students.
"Our goal is to empower every SAVMA chapter to organize a student-led advocacy day in their state," says Holland. By increasing legislators' awareness of veterinarians' valuable role in public health and economic health, especially in agriculturally intense states, students can advance bills related to loan forgiveness and other issues of importance to them.
At the end of February, Holland was among several Illinois students and faculty who participated in the 2016 AVMA Legislative Fly-in co-hosted by AVMA's Governmental Relations Division and Banfield in Washington, DC.
(In the photo above, Matt Holland stands on the top step with a delegation from Illinois: from left: Dr. Gail Golab, director of the Division of Animal Welfare at AVMA; Lynsee Melchi and Matthew Shockey, Class of 2017; Dr. Sandra Faeh, ISVMA President-elect (in red); Amy Kulinski, AVMA product marketing manager (behind); and Cassandra Wolsic, Class of 2016. Holland had also attended the 2015 Legislative Fly-in and met with fellow Illini Rep. Kurt Schrader, a Democrat from Oregon and a 1977 graduate of our college.)
Another aim of Holland's work group is improving the financial literacy of veterinary students. They plan to develop educational tools (e.g.,modules, apps) to promote financial literacy and awareness within the profession.
"Seventy percent of veterinarians made their career choice by the age of 13," notes Holland. "I believe these committed individuals—my classmates of today—should have the opportunity to follow their childhood dreams and serve the public without facing decades of educational debt."
According to the AVMA, in 2014 the average debt load of U.S. veterinary graduates was $135,000, while their average starting pay was $67,000.
Holland's passion for this initiative arises from seeing firsthand the emotional toll financial strains exact from students.
"We've reached a crisis point in the veterinary profession," he says. "The economic challenge of veterinary education is a complex problem with a lot of moving parts. We're breaking it down and tackling it on several fronts at once with the hope that many small gains add up to make a real difference for future veterinary students."
In addition to participating in this national effort, your College of Veterinary Medicine is also taking strategic aim at the issues of student debt and the market value of a veterinary degree.
One tactic in the college's strategic plan is to "enhance the recognized value of earning a qualification from the college by creating distinctive Illinois programs." We are exploring such measures as developing a fast-track preveterinary degree program and increasing accessibility to an Illinois veterinary education among under-represented learner populations.
While we engage in long-term solutions to the problem of student debt, an immediate source of relief is available through financial awards and scholarships. On April 23, just after the Economics of Education Summit wraps up in Michigan, Illinois students and donors will be celebrating their connections at our annual awards banquet. Last year we made 262 awards to Illinois students, totaling $730,000.
If you'd like to assist Illinois students through scholarships, please contact me at dean@vetmed.illinois.edu to ask about class gifts, bequests, or other ways of giving.
—Dean Peter Constable